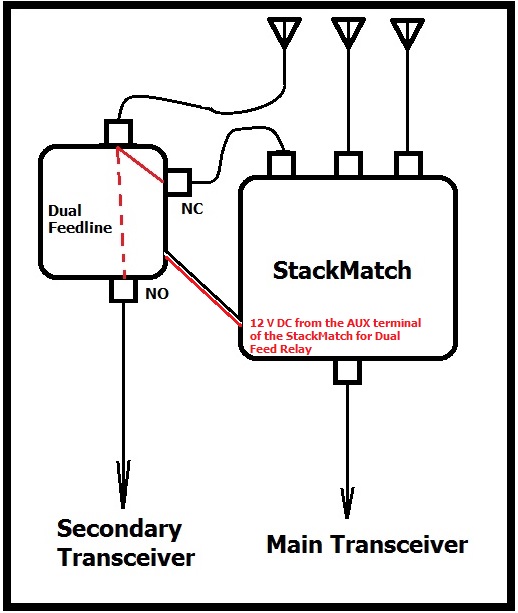 Dual Feedline Option with SO-239 ("UHF" female) connectors. For use with a StackMatch, allows use of one of the antennas of the stack with another radio for multi-op or SO2R. In normal mode the shared antenna is connected to the StackMatch, when the Dual Line Option relay is activated by selecting "AUX" in the StackMatch controller, the antenna connection is diverted to the second transceiver.
Available with N-type connectors. Click here for the N-type connectors version of the Dual Line Option.
Dual Feed line Option - RF Relay box with SO-239 connector. Includes U-bolt.
Brand: Array Solutions
Product Code: Dual Feedline Option-SO
Availability: In Stock
Related Products
Tags: 2pac, 2 pack, 2 pac, twopack, two-pak2-pak, two pac, 2pak, two pack, twopac, rf relay box, two pak, twopak, relay box, dual feed line, 2:1 RF-Relay box, 2:1 RF-RELAY BOX, 2:1 rf-relay box