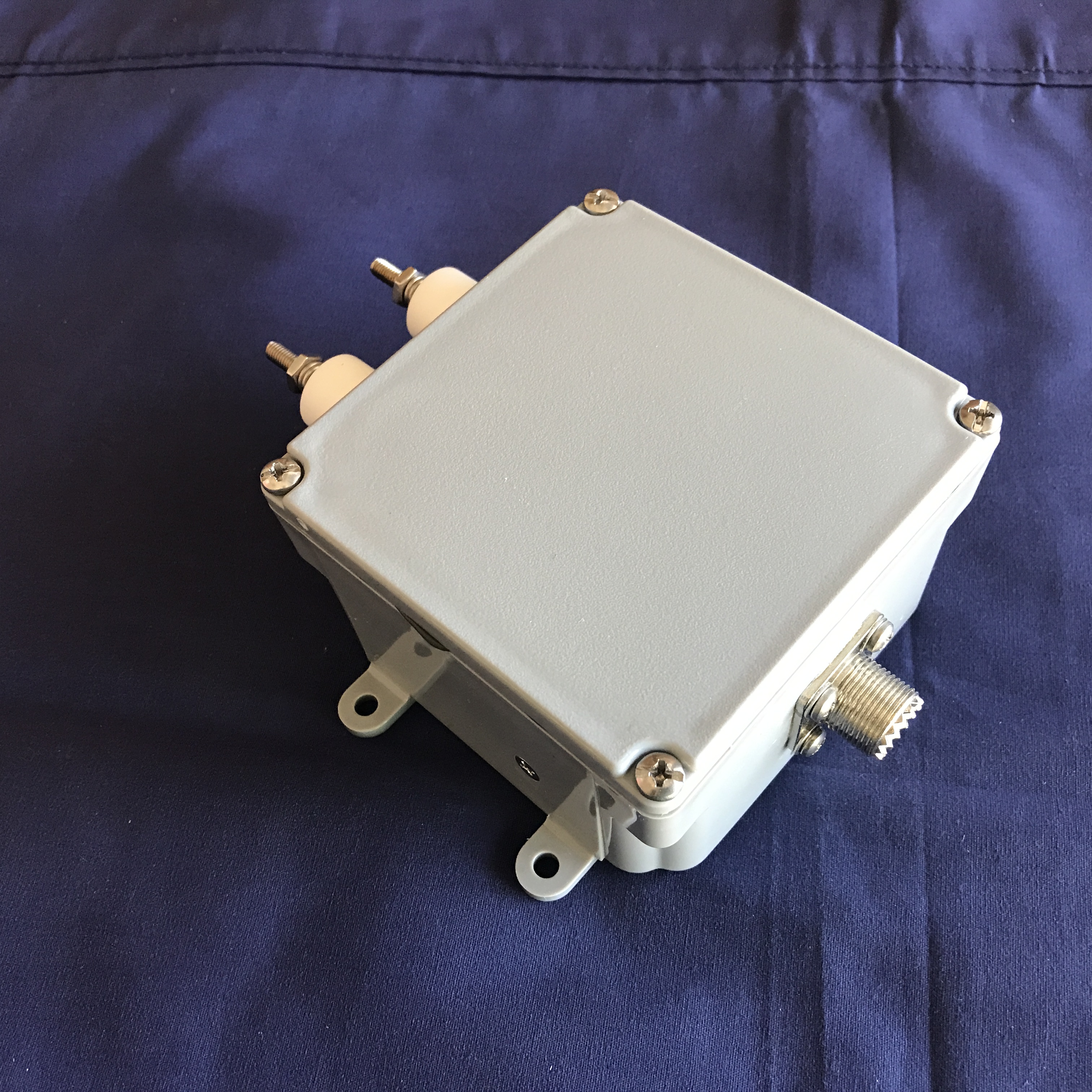 This is functionally the same AS-25-3EB in a Metal case.
These 25 ohm baluns are used to match Yagi-Uda's 20-25 Ohm driven elements directly without the need for matching networks, like gamma, T-match, or hairpin matching.
Rated for 3 KW CW / 6 KW PEP, these Baluns offer the same quality as our well known W1JR Baluns.
Two models to choose from 3.5-60 MHz (AS-25-3EB) and 1.8-30 MHz (AS-25-1EB)
For more information on our transformers, baluns, ununs and isolators, click here
AS-25-3EB -Balun 25:50 Ohms (1 to 2 ratio), 3 kW CW / 6 kW SSB, SO-239 Plastic Case, 3.5 - 60 MHz
Brand: Array Solutions
Product Code: AS-25-3EB
Availability:

Call for Shipping Details
Tags: baluns, 1.5-to-1, 1.5to1, 1.5:1, un-un, transformer, transmission line transformer, 25 ohm, unun, bal-un, 50 ohm, 25to50, 50ohm, balun, 25:50, 25-50, 1to2, 1-2, 25ohm, 1-to-2, 1:2, AS-25-3EB, as-25-3eb