We repair most amplifier brands, please call us for a service quote and details.
We Repair amplifiers including ACOM, OM Power, and some models of Alpha.
Most older amplifiers have many parts that were propitiatory and not longer obtainable.
We DO NOT service ACOM amplifiers still under warranty.
We specialize in repairing ACOM amplifiers and are recommended by ACOM OOD the manufacturer.
Rates are $129.00 per hour.
Higher rates for amps where is no longer in business.
Amplifier Shipping Guidelines:
-Recommendations for the Acom 2000A and some Alpha models: Do not send the HV transformer inside the amplifier, this will probably damage the amplifier during transport, and you will pay a lot more for shipping the extra weight. We may have the transformer here. PLEASE CALL IF YOU HAVE DOUBTS, we will be glad to help you. Before sending it, please put the plastic tube holders inside the tubes chimneys. If you don't have the holders, make them with cardboard, be careful not to damage the temperature sensing transistors. Also remember to remove the holders before operating the amplifier when you receive it back.
-If your AC plug installed on the amplifier's AC cord is not a NEMA 6-15P or a NEMA 6-20P, please remove the plug and send the amplifier without it.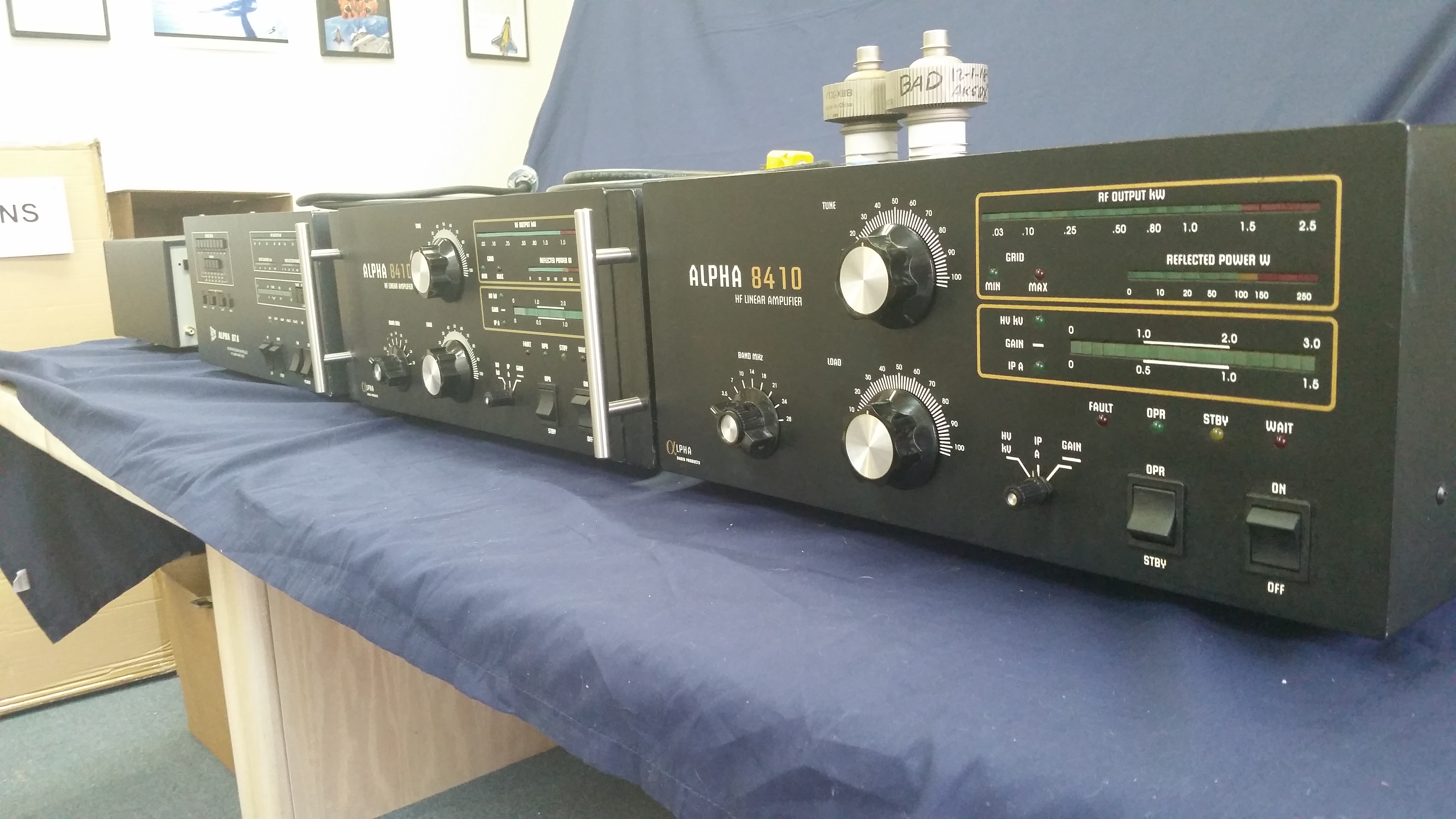 Amplifier Repair, Maintenance and Test Service
Related Products
Tags: amplifier, amplifier calibration, amp calibration, calibration, amplifier service, amp repair, amp service, amplifier repair, test, service, maintenance, acom, AMPLIFIER-SERV, amplifier-ser