Antenna Zoning, by Fred Hopengarten, Esq., K1VR, 2nd ed.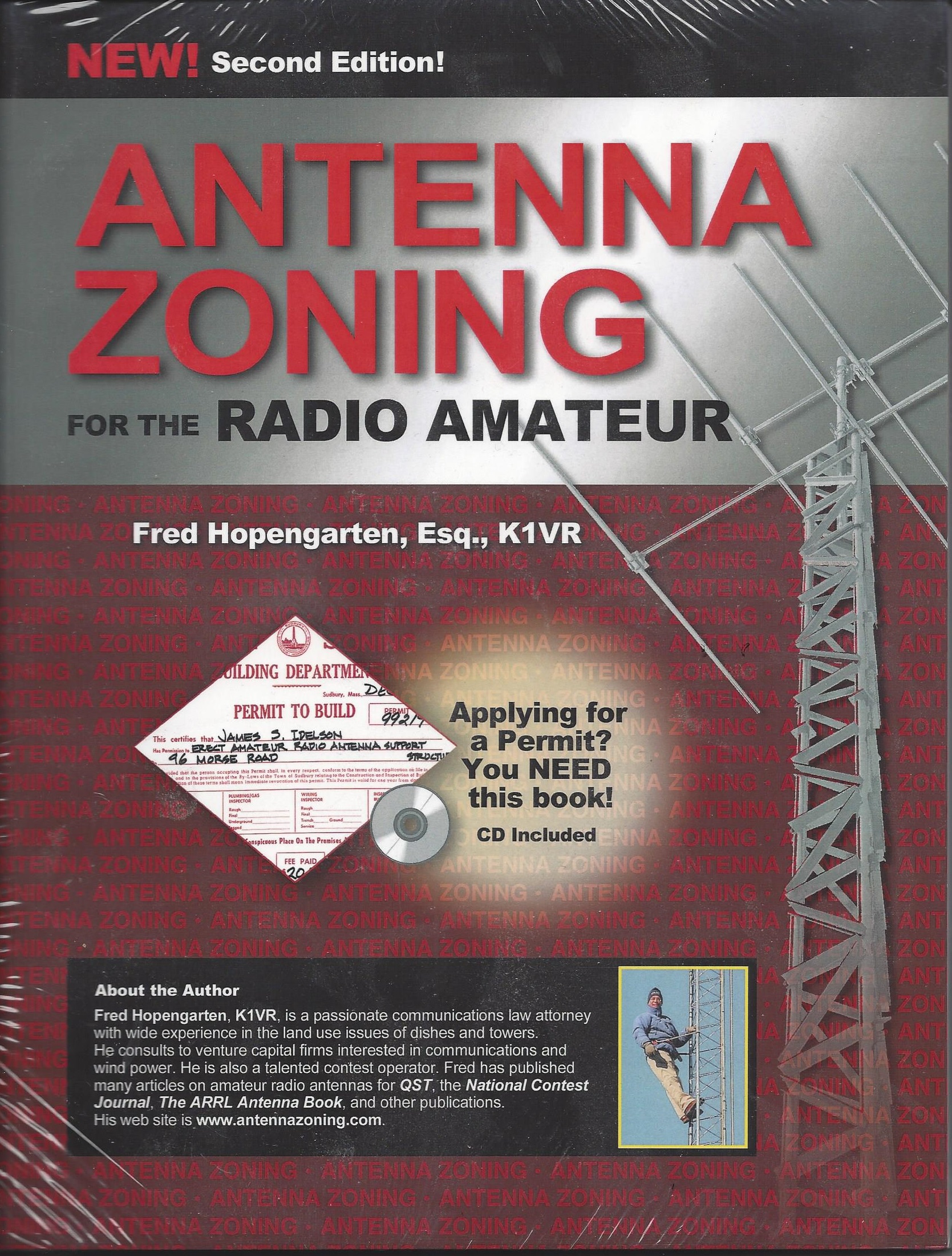 Antenna zoning laws, the obstacles from HOAs . Regulations. If you need a permit, you need this book!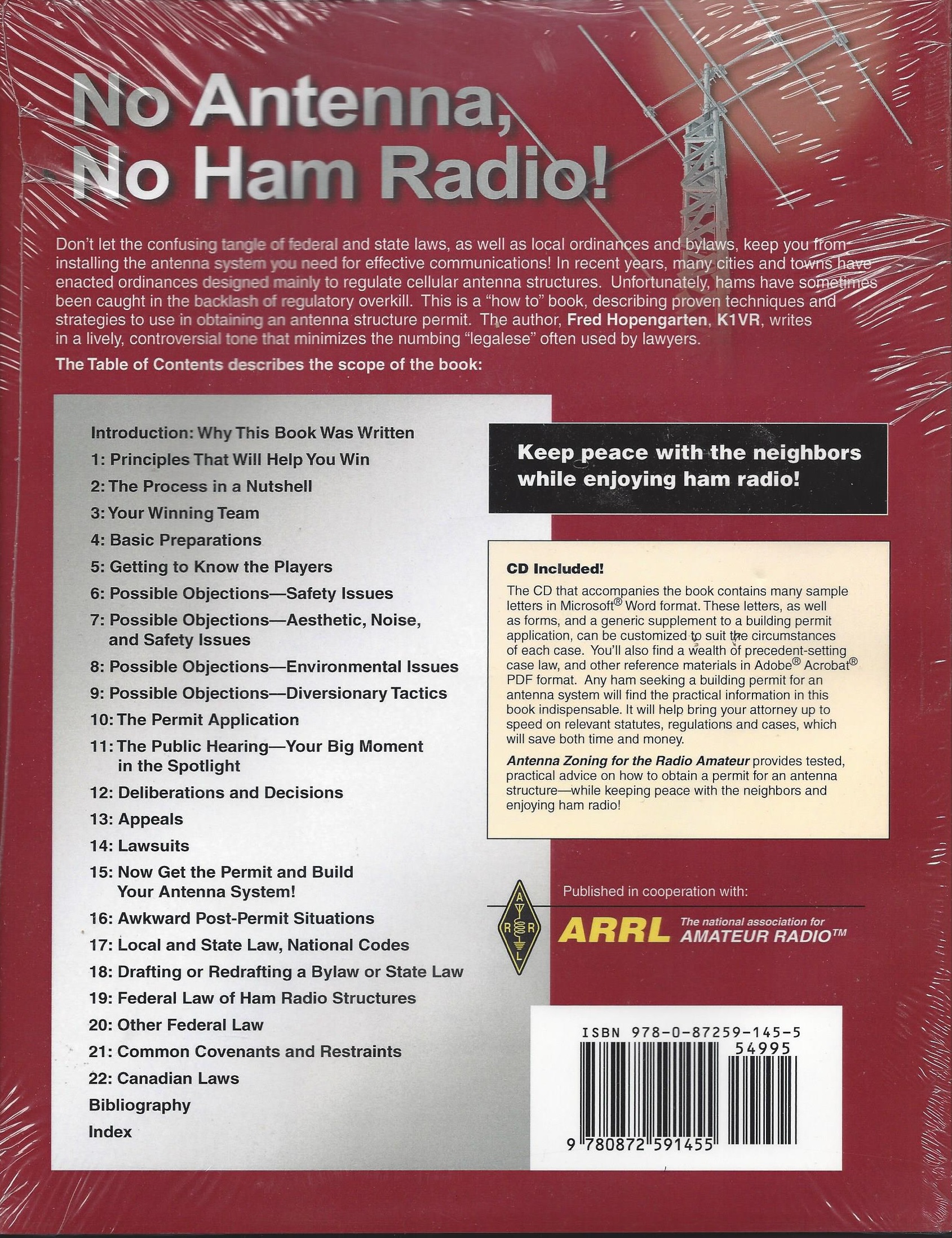 Chapters:
Introduction: Why This Book Was Written

1: Principles That Will Help You Win

2: The Process in a Nutshell

3: Your Winning Team

4: Basic Preparations

5: Getting to Know the Players

6: Possible Objections—Safety Issues

7: Possible Objections—Aesthetic, Noise, and Nuisance Issues

8: Possible Objections—Environmental Issues

9: Possible Objections—Diversionary Tactics

10: The Permit Application

11: The Public Hearing—Your Big Moment in the Spotlight

12: Deliberations and Decisions

13: Appeals

14: Lawsuits

15: Now Get the Permit and Build Your Antenna System!

16: Awkward Post-Permit Situations

17: Local and State Law, National Codes

18: Drafing or Redrafting a Bylaw or State Law

19: Federal Law of Ham Radio Structures

20: Other Federal Law

21: Common Covenants and Restraints

22: Canadian Laws [by Tim Ellam, VE6SH]

Bibliography

Index

Books - Antenna Zoning, by Fred Hopengarten, Esq., K1VR, 2nd ed.
Product Code: Book-Antenna-Zoning
Availability: In Stock
Related Products
Tags: Antenna Zoning, books, literature, ham radio book, ham radio books, books for the radioamateur, Book-Antenna-Zoning, Book-Antenna-Zoning, book-antenna-zoning, BOOK-ANTENNA-ZONING, ZONEING, zoning