CUSTOM MADE, Call for price and availability
.
This transformer, among other uses, it is good for matching to a 50 ohm coaxial cable a 75 ohm antenna feed point impedance, like a high dipole or some log periodic antenna models.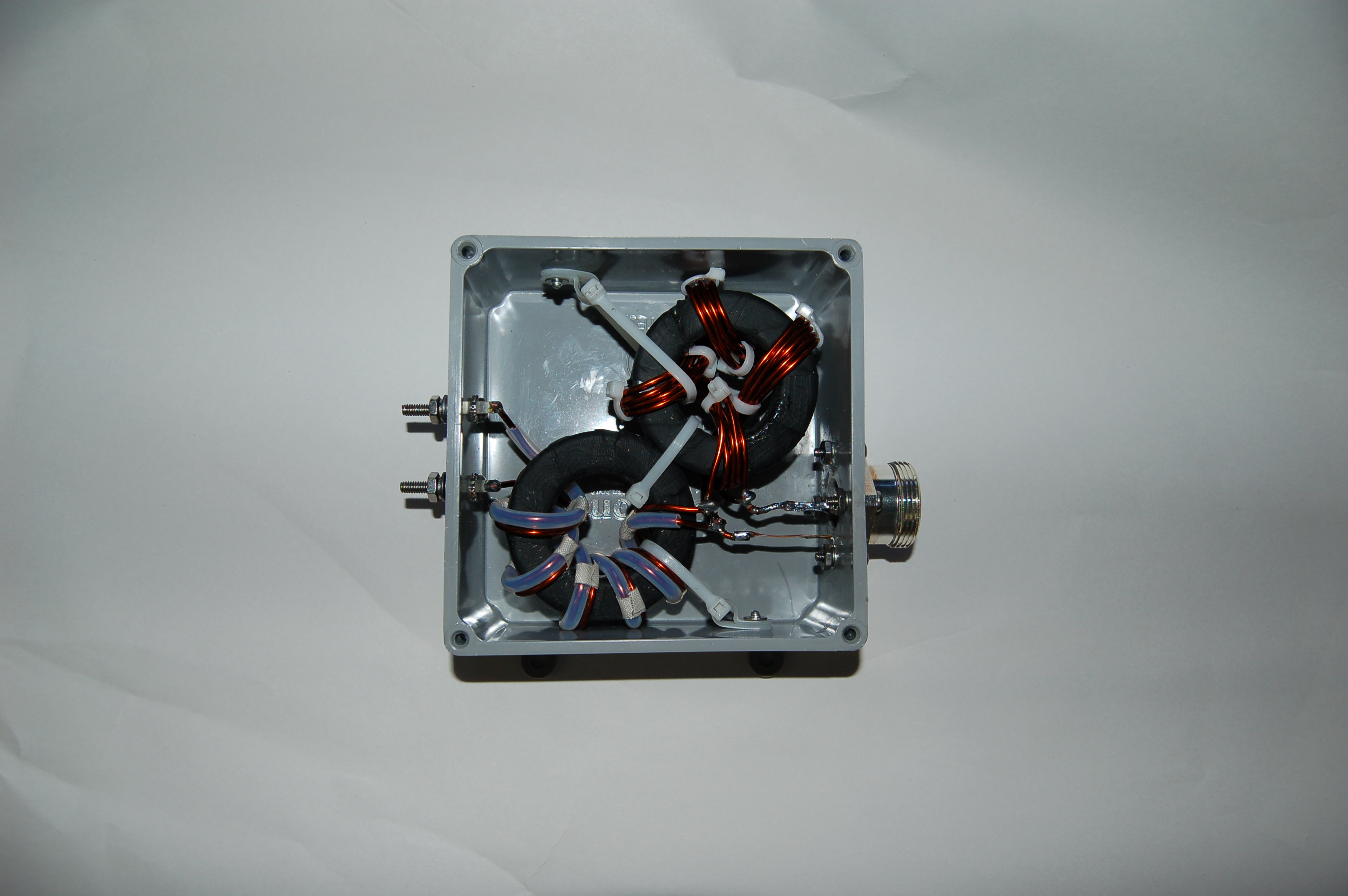 The AS-75-1 balun shown here with a 7/16 DIN connector.
Features:
Frequency range: 1.5 to 30 MHz
Power Rating: 5 kW CCS / 10 kW peak
Higher power models available
Connectors: SO-239, N-type, or DIN 7/16 available
Dimensions: 5" x 5" x 2" (127 mm x 127 mm x 51 mm)
Weight: 2 lb (0.9 kg)
For more information on our transformers, baluns, ununs and isolators, click here
AS-75-1 - 1.5:1 Balun 75:50 Ohm transformer,  5 kW CW / 10 kW SSB, 1.8 - 30 MHz. Available with SO-239, N-type and DIN 7/16 connectors
Brand: Array Solutions
Product Code: AS-75-1 
Availability:

Pre-Order. Call.
Tags: RF transformer, transmission line transformer, 1.5:1 ratio, 1.5 to 1 ratio, 1.5-to-1 ratio, 75 to 50 ohm balun, as-75-1, AS-75-1, as-75-1