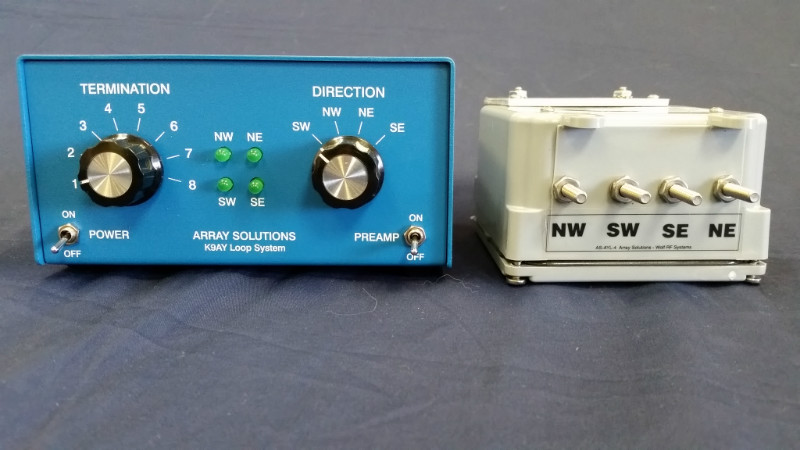 AYL-4 Controller front and Outdoor box top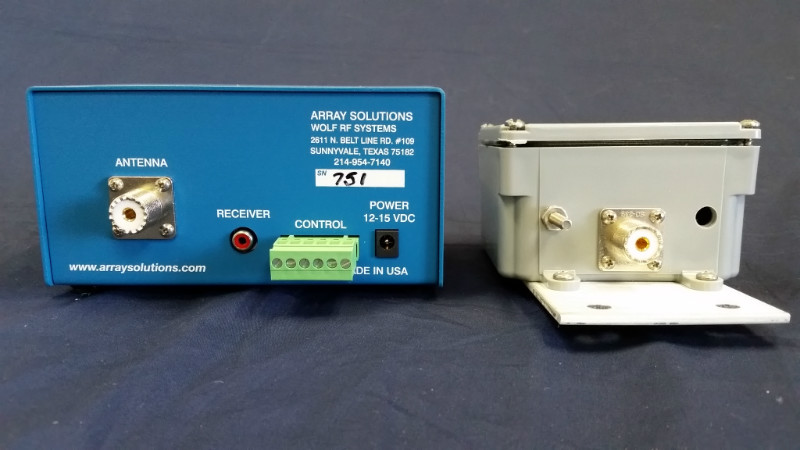 AYL-4 Controller rear and Outdoor box bottom
AYL-4 Set-up. Half of a loop shown.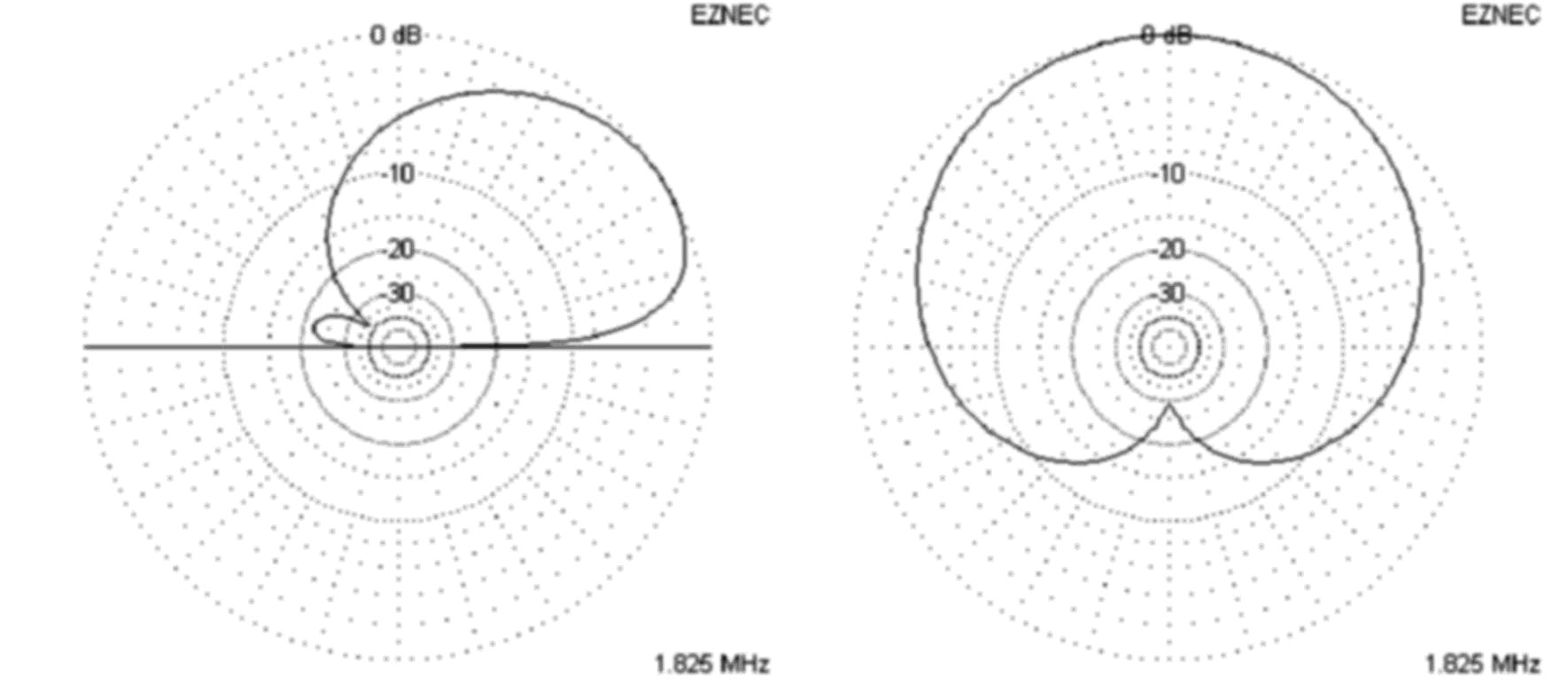 AYL-4 Patterns
Improved robust design of controller and outdoor box upgraded to NEMA-4X.
Upgraded controller, adds more flexibility and easier use.
Mast/Antenna Kit is military grade hardware.
Mast/Antenna Kit is rugged enough for permanent installations but also quickly deployed for DX-Peditions or Emcomm.
The Best Preamp/bandpass filter on the market. See specs and plots here.
Termination of loop is done with temperature stable resistors vs a Vactrol, since Vactrols are unstable, easily damaged by surges and they drift with temperature changes. We reviewed using Vactrol terminations and rejected it as a poor design.
Click here to download the AYL-4 Controller Manual
Click here to download the AYL-4 MW kit manual
Click here to download FAQs on the K9AY antenna
Click here to download a document on the antenna troubleshooting



AS-AYL-4-RX - AYL-4 Controller with Preamplifier
Related Products
Tags: k9ay, AS-AYL, low band antenna, receiving antennas, RX antennas, asayl, ayl