Built to Military Standards just like the rest of our commercial products!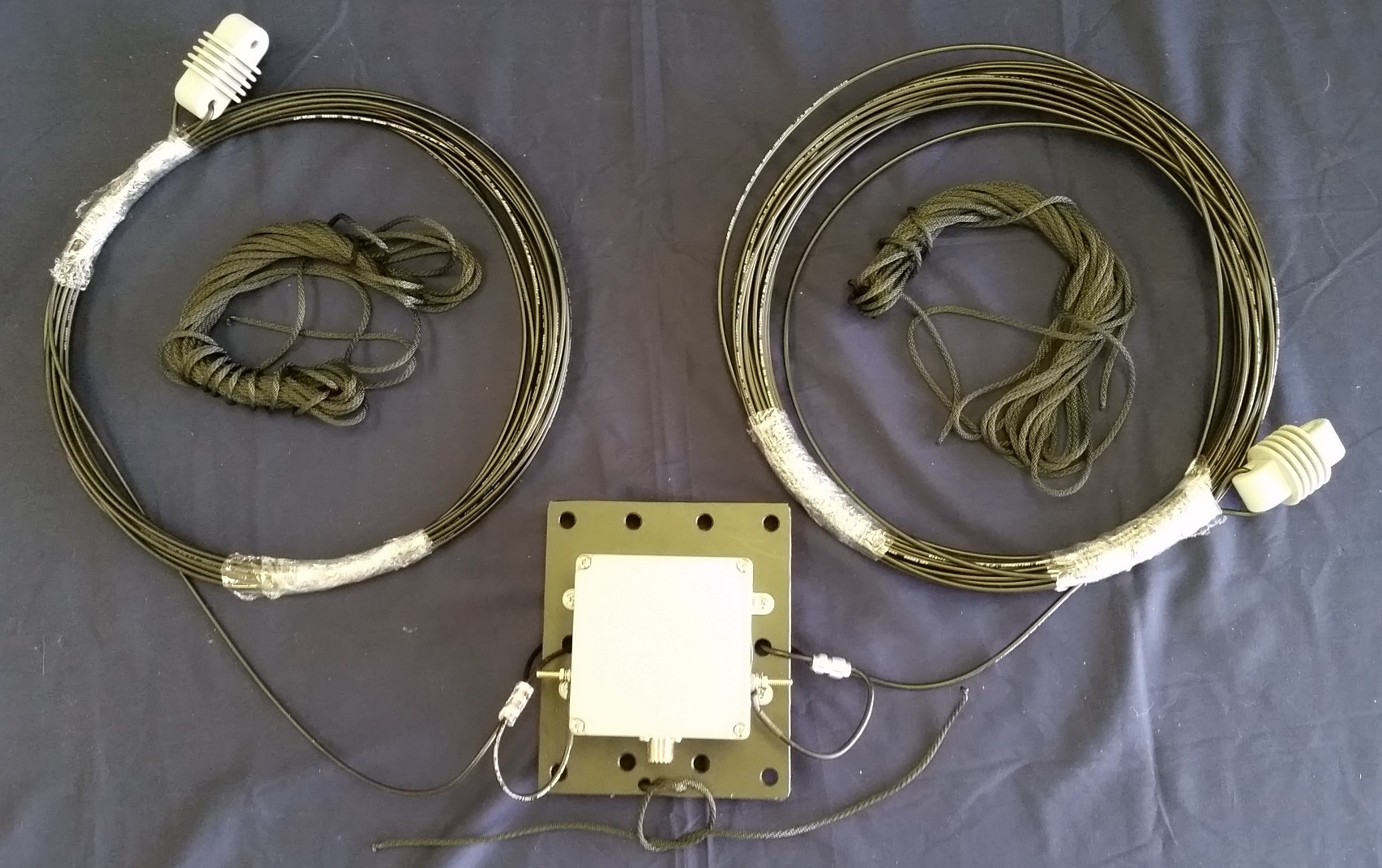 NOTE: U-bolts (1-3/4" x 1/4") are not included. See picture below for center plate dimensions.
The OCF Dipole or the Off Center Fed Dipole has been around for ages. We brushed it off and made it better! Extensive modeling on the computer then building it, and testing it for days has resulted in what we believe to be the finest "correctly" designed OCF ever made.
What do we mean by correctly designed? This one has several areas where the compromises of the competitors have been overcome and designed out. This 135 foot wire dipole is made of the finest materials, just like you would expect from Array Solutions!
* Standard Connector is SO239, Type-N is optional
Specifications: AS-OCF-2K and AS-OCF-5K
Power Handling
Two models: 2 kW CCS/4 kW PEP and 5 kW CCS/ 10 kW PEP
Length
135 feet overall plus an additional 25 feet of UV rope on each end included.
Weight
AS-OCF-2K: 5 lb, AS-OCF-5K: 6 lb
Bands
80 m to 6 m - Should work with standard transceivers with a built in ATU. 30 m and 15 m - with external tuner and at full rated power. 3KW and 5 KW
Balun model

AS-OCF-2K: AS-200-3

AS-OCF-5K: AS-200-T

True 4:1 balun, warranted for life. (except for lightning, see our warranty policy for details)
Wire
Heavy gauge (14 AWG) 7-strands flexible with heavy black PE Insulation. Other wire is available for special orders.
Build Quality
Built to comply with Mil-Specification Quality for Wire Antennas, all hardware is stainless steel, Baluns are Warranted for life, wire and crimps are top notch and shrink tube used to cover crimps.
Mounting Options
May be mounted with halyards, on a mast, side of a building or chimney with the supplied mounting plate and U-bolts
VSWR PLOTS
VSWR Curves Measured at the end of 40 feet of RG213 Coaxial cable.
Note the dotted purple line is the 2:1 VSWR line
AS-OCF SWR plot for HF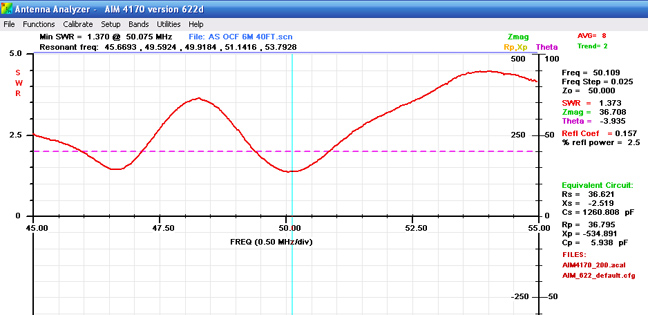 AS-OCF SWR plot for 45 to 55 MHz
Click here to see the radiation patterns of the AS-OCF on different bands
For the same amount of money from a competitor get a much better antenna!


Manual a pdf file download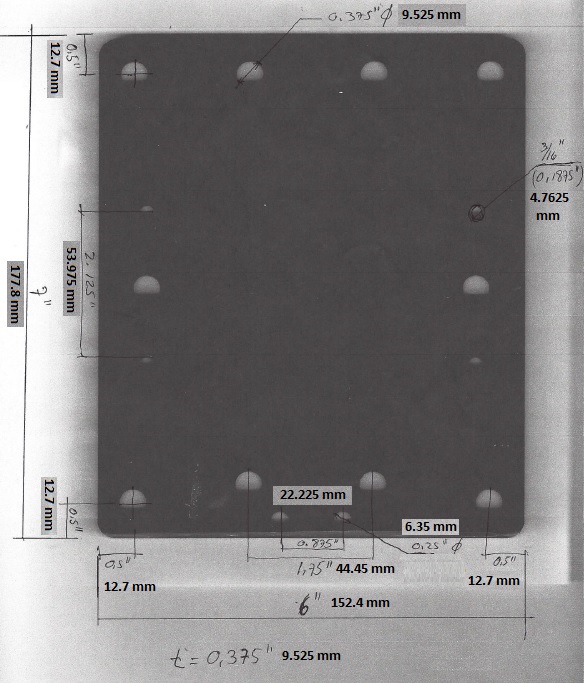 DMP (Dipole Mounting Plate) dimensions. Click here to see the DMP

AS-OCF-2K - 2 kW CW / 4 kW PEP Off-Center Fed Dipole, SO-239 Connector
Brand: Array Solutions
Product Code: AS-OCF-2K-SO
Availability:

Out Of Stock
Related Products
Tags: hf antennas, hf antenna, off-center fed dipole, antenna, offcenter, dipole antenna, ocf, dipole, OCF, multiband antenna, ODC dipole, ocf dipole, AS-OCF-2K-SO, as-ocf-2k