AS-PLS-FULL Precision calibration load set with male and female N-type and male and female "UHF" (SO-239 and PL-259) connectors.
This full set of N-type and UHF loads has all options for N-type and "UHF" connectors (PL-259 and SO-239) to calibrate at the right plane of reference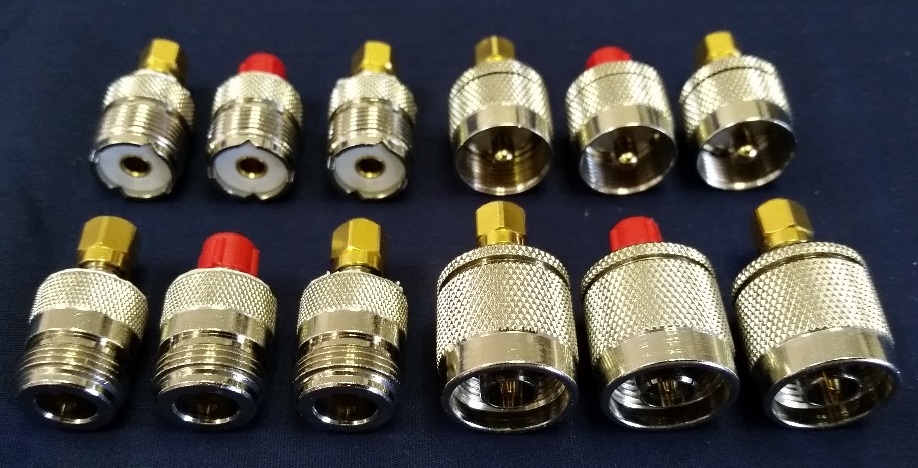 This set includes four sets of calibration loads (50 ohm load, short circuit and open circuit):
One set with PL-259 ("UHF" male) connectors (AS-PLS-UM).
One set with SO-239 ("UHF" female) connectors(AS-PLS-UF).
One set with N-type male connectors (AS-PLS-NM).
One set with N-type female connectors (AS-PLS-NF).
These loads sets are rated for up to 1.2 GHz.
If you need other options of calibration loads sets, call us!
AS-PLS-FULL - Precision calibration 12 load set, N-type and "UHF" female and male connectors, for AIM and VNA
Related Products
Tags: PLS-N, calibrated load, as-pls-full, impedance network analyser, PLS-U, aim-uhf, precision load set, impedance network analyzer, PLS, network analyzer, aimuhf, antenna analyser, antenna analyzer, aim, aim uhf, network, vector network analyzer, calibration load, aim_uhf, load, calibration kit, short, precision calibration load, analyser, Precision calibration loads, calibration set, calibrated loads, vector network analyser, open, calibration loads, pls, pls-full, AS-PLS-FULL, as-pls-full