N-type connector input. Unbalanced output with N-type connector and Screw for Long Wire. Manually tune band segments and memorize settings. In operation the tuner will remember the settings for a given segment when it detects the RF.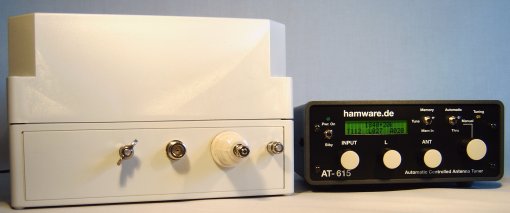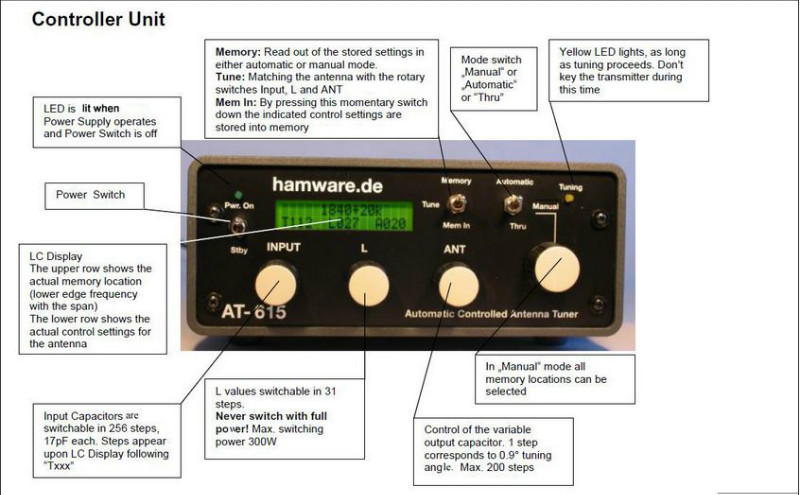 The Control Cabinet contains the tuning controls, memory location selection, Automatic or Manual switching and a display
that indicates the memory location in use, the frequency range as well as the span, and the tuner settings.
Antenna Tuner System AT-615U Description
Basically all unbalanced Antennas can be matched remotely. Special focus in design of the tuner was set to operate Low Band Verticals. Due to the p-network low antenna impedances can be achieved.
The remote controlled matching system AT-615B is capable of matching unsymmetrical antennas from a minimum length of 30 ft. within a frequency range of 1.8 to 30 MHz. The antenna length is dictated by the space available rather than the usual resonant length. It easily covers all amateur bands (including WARC) using a single wire dipole without traps. Traps have long been known to induce losses and antenna's designed using them are frequently limited in overall bandwidth.
The Ham bands are divided into 85 operator programmable memory locations. It will handle 1500 watts of SSB or CW power, and it can be used in either automatic or manual mode.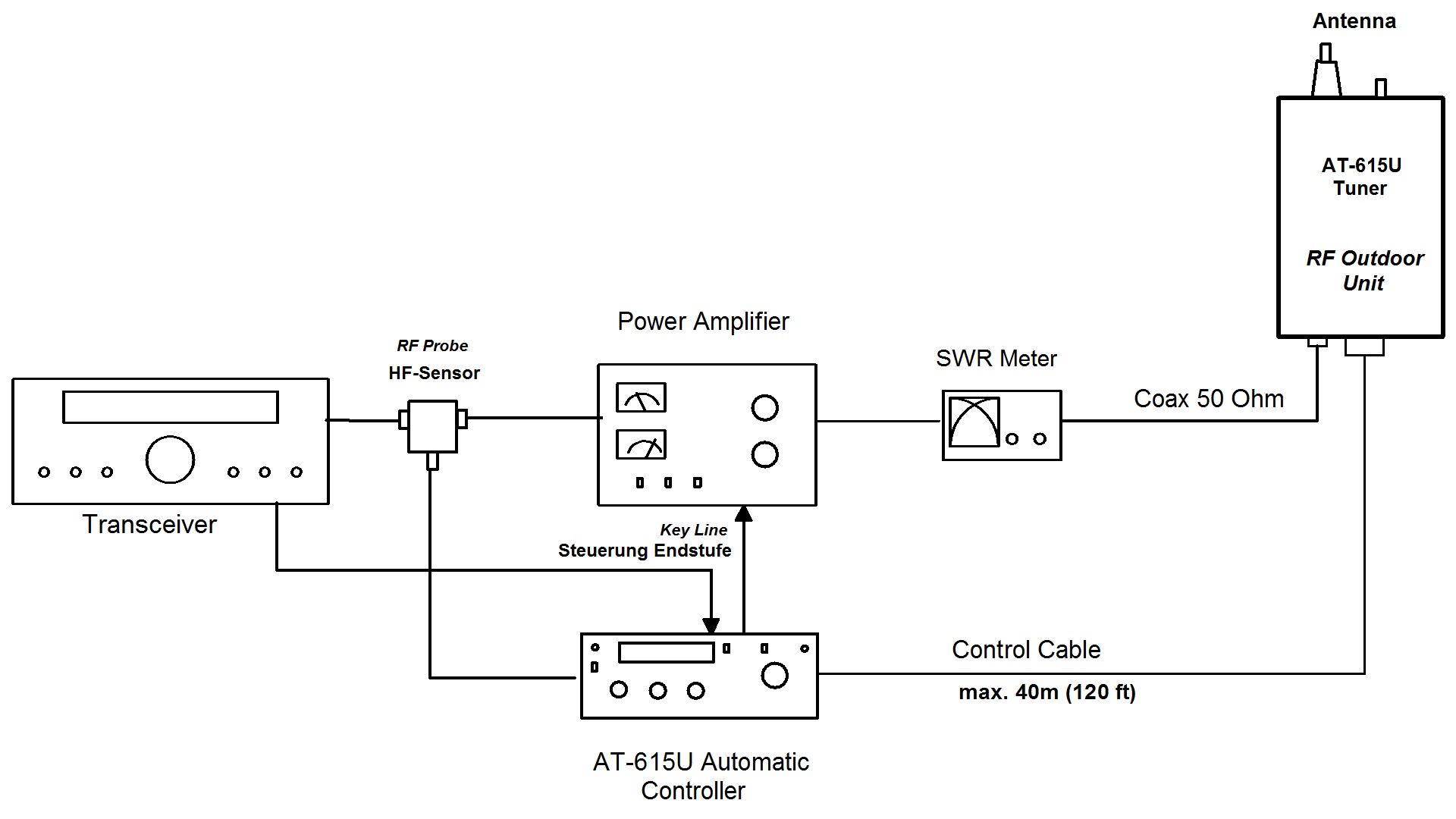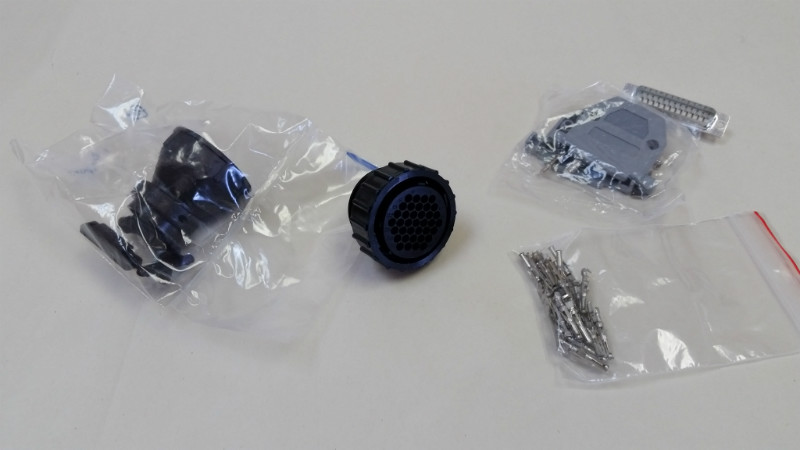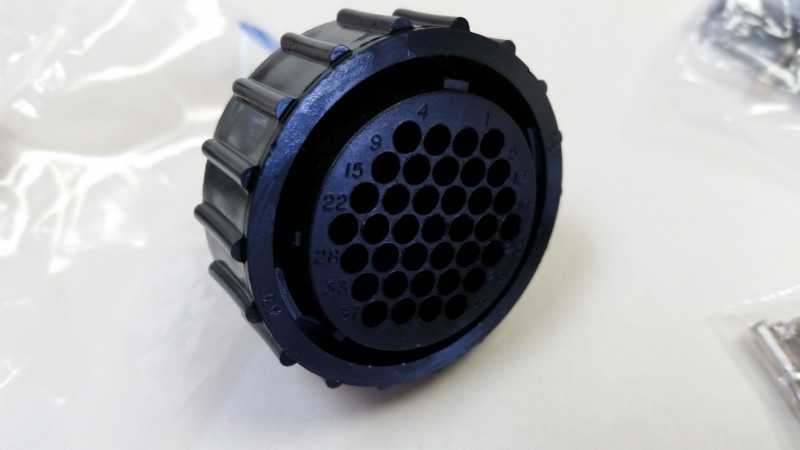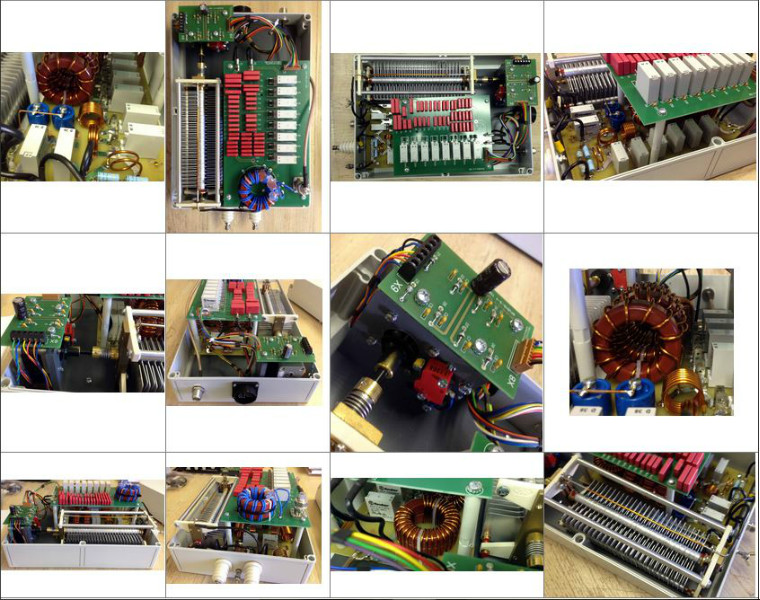 AT-615U - Automatic Remote Tuner for Unbalanced Feed (For coaxial cable antennas, for example: low-band vertical antennas)
Brand: Hamware.de
Product Code: AT-615U
Availability:

3 Weeks
Related Products
Tags: control cable, automatic tuners, remote tuners, automatic matchers, antenna matchers, automatic tuner, antenna tuners, automatic matcher, antenna matcher, antenna tuner, remote tuner, at615b, at 615 u, at-615-u, at-615u, at615u, at 615u, at-615-b, antenna tuner disconnect, at615, atd-1, atd1, at-615, atd 1, antenna tuner protector, AT-615U, at-615u, AT615B