CALL FOR
AVAILABILITY, CUSTOM ORDER
These devices are based on the W1JR Baluns above. They are used to stop RFI on the outside of a coaxial cable shield from entering a radio shack or the shield becoming part of the radiating antenna system. Also do the transition between balanced to unbalanced system.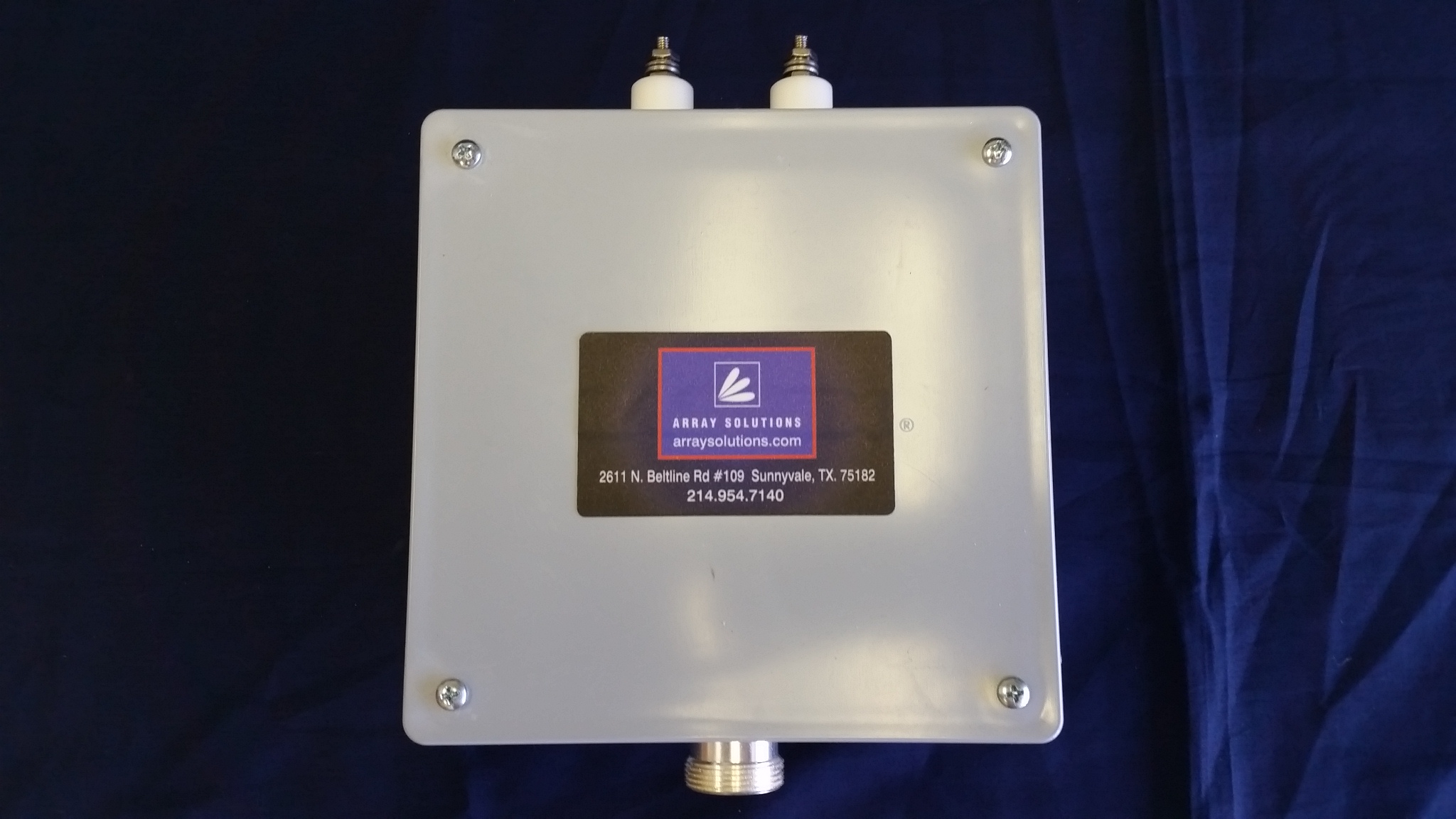 Key Benefits:
Feedline is decoupled the antenna system and keeps the antenna pattern form distorting
Rejects feedline radiation into sensitive areas of the radio room
Features:
50 Ω unbalanced to 50 Ω balanced
Rated for 10 kW CW and 20 kW SSB
VSWR 1:1, 50 Ω devices
Teflon SO-239 input connector, also available with 7/16 DIN connector
12" x 6" x 4" NEMA 4X Sealed boxes
AS-50-DIN-B-10K - 50 Ohms  - 7/16 DIN connectors, 10 kW CW / 20 kW SSB, 1.8 - 30 MHz. Custom, call for availability.
Brand: Array Solutions
Product Code: AS-50-1DIN-B-10K
Availability:

Pre-Order. Call.
Tags: 10 kW balun, high power balun, baluns, balun, 1 to 1 balun, 1:1 balun, balanced to unbalanced transformer, RF isolator, 50 ohms, line isolator, rfi isolator, 50 ohm, 50ohms, 50ohm, rf choke, rfchoke, rfc, rf-choke. AS-50-1-10K, AS-50-1DIN-10K, high power balun, as-50-1din