BandMaster IV. Universal Radio Band Decoder System, no relay drivers.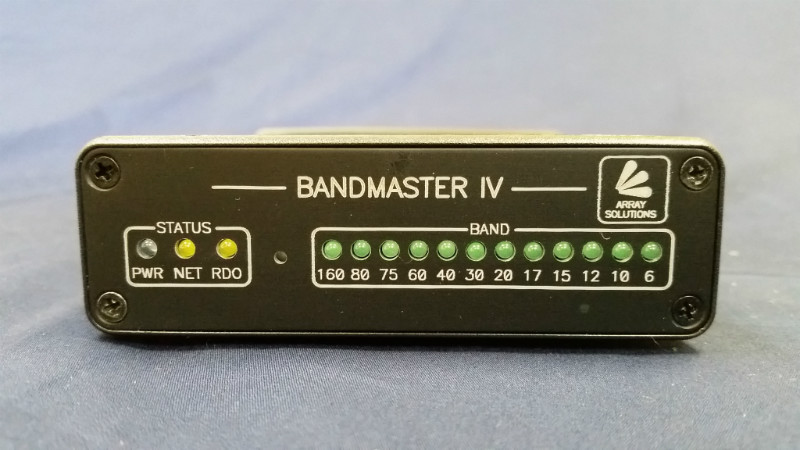 BandMaster IV front view.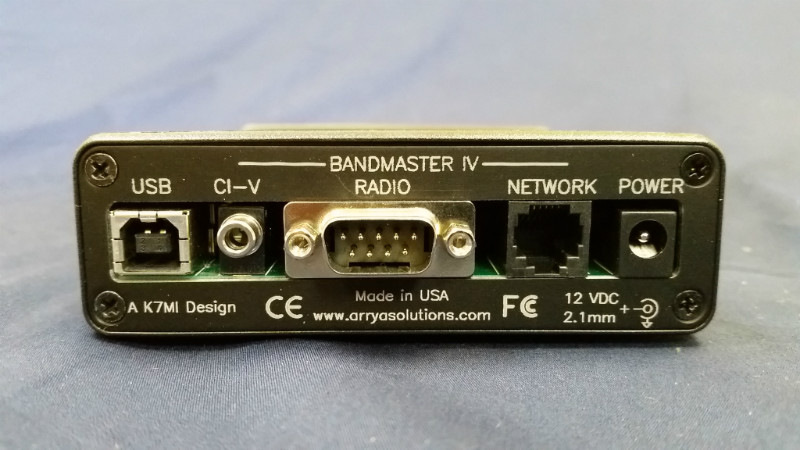 BandMaster IV rear view.
Decodes 12 bands from 160M to 6M including 60M and 80M/75M (with CIV or RS232)
New 4 wire interface to drive 8-pak, 4x8-pak along with band pass filters (for FilterMax & BandPasser)
Internal level converter for ICOM CI-V and other non-RS232 radios
The C-IV Port can be used to drive other C-IV devices from non-Icom radios (Sorry, not a PW-1)
Compatible with Elecraft K3, ICOM, Kenwood and Yaesu radios (Flex via DDUTIL emulation)
Dimensions: WDH 4-3/16" x 5-5/16" x 1-7/16" (107 mm x 134 mm x 37 mm)
Weight: 0.6 lb (0.27 kg)
Includes DB-9F connector, USB cable, 12 V DC cable and one network cable.
To download the Bandmaster IV Manual, click here
BandMaster IV - Universal Radio Band Decoder System, no relay drivers
Brand: Hamation
Product Code: BandMaster IV
Availability: In Stock
Related Products
Tags: hamation, HAMATION, bm_3, bmiii, bm-iii, bm-3, bm3, bm-iv, bm_4, bm-4, band master iv, band master-4, bm4, bandmaster iv, band master 4, band master4, bandmaster-4, bandmaster 4, radio decoder, bandmaster iii, bandmaster4, radio band decoder, band master iii, bandmaster-3, band master-3, band master 3, band master3, bandmaster, bandmaster 3, bandmaster3, bmiv, band master, band decoder, bm 4, BM3, BM4, BM-3, BM-4, BandMaster IV, bandmaster iv, Bandmaster