12 V DC insertion and extraction system to power any device using the coaxial feedline. Rating: 1.5 A, Frequency range: 1.8 to 150 MHz. Consists of two units: DC power insertion unit and DC power extraction unit.
Description
The Array Solutions Bias-T Plus and Bias-T MASTER are stand-alone weatherproof units that permits the insertion or extraction of DC control signals of up to 1.5 amps on your coax cable. By inserting the control voltage on the coax cable feed-line, you eliminate the requirement for external DC wires for powering remote devices.
The Bias-T Plus and Bias-T Master weatherproof assembly means that it can be placed indoors or outdoors for maximum flexibility. Typically, one Bias-T unit will be placed indoors for inserting DC on your coax feed-line, and one Bias-T MASTER will be placed at the remote device where the DC voltage is extracted.
Specifications Bias-T Master Bias-T Plus
Frequency Range: 1.8 - 54 MHz 1.8-150 MHz
SWR: <1.1:1 across the full frequency range Same
RF Power Handling: 2.0 kW SSB/CW/RTTY Same
DC voltage limit: 50 V DC maximum, positive or negative polarity Same
DC current capability: 1.5 A maximum 400 mA
DC Interface: 2.1 mm x 5.5 mm jack Same
RF Interfaces: SO-239 ("UHF" female) connectors (RF, RF+DC) Same
Size: 5" x 3.5" x 2.5" and 4" x 4" x 2.5" Same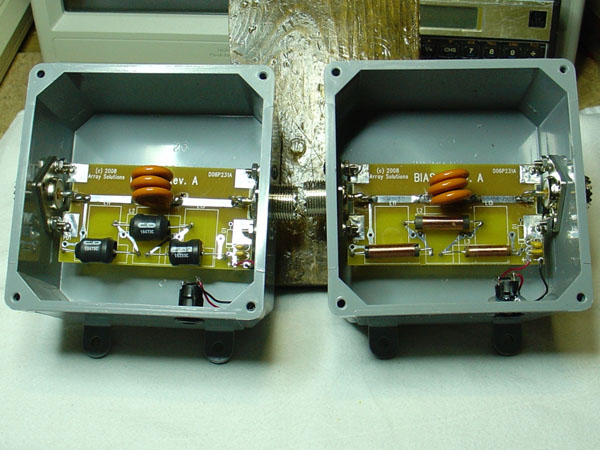 Insertion and Extraction units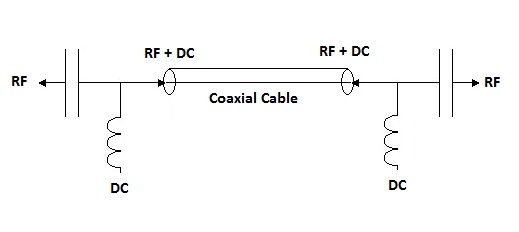 Bias T Master System Schematic
Bias-T Plus - DC power insertion system, to power any device using the coax feedline. Includes DC insertion and extraction units. 1.8 - 150 MHz. 400 mA.
Related Products
Tags: bias-t, bias t, bias-tee, bias tee, Bias-T-Plus, BIAS-T-PLUS, bias-t-plus