CALL FOR PRICE AND
AVAILABILITY
Custom Baluns and Ununs to Match your special system needs. Please call and tell us what do you need.
See some examples:
300 ohm to 50 ohm air-cooled balun for a 20 kW AM radio station in Equatorial Africa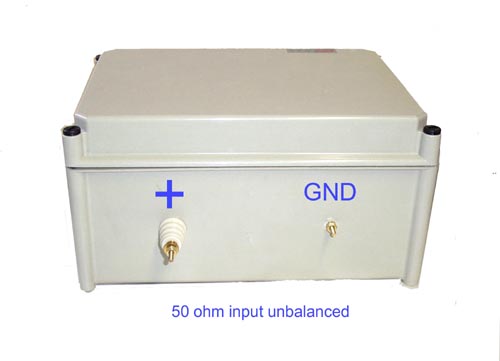 300 to 50 ohm high power un-un transformer
Large High Power 200 ohm to 50 ohm balun for a log periodic over the horizon radar antenna.
AS-Custom Transformers, Baluns and Ununs - Custom made Baluns Ununs and Transmission Line Transformers to Match Your Special System Needs
Brand: Array Solutions
Product Code: Custom Baluns
Availability:

Pre-Order. Call.
Tags: as-custom baluns, baluns, custom baluns, custom transformers, as-custom unun, as custom unun, custom ununs, custom transmission line transfo, as custom transformers, as custom baluns, as-custom transformers, un-un, as custom un-un, as-custom, Custom Baluns, CUSTOM BALUNS, custom baluns