Hamation's Wireless Control Systems.
Control your SixPaks, 8-Paks, 4x8Paks, Stack Matches, RatPaks and other relay-switching boxes using Wi-Fi links. Avoid hundreds of feet of multi-wire control cables, reduce RFI possibilities using the wireless control system.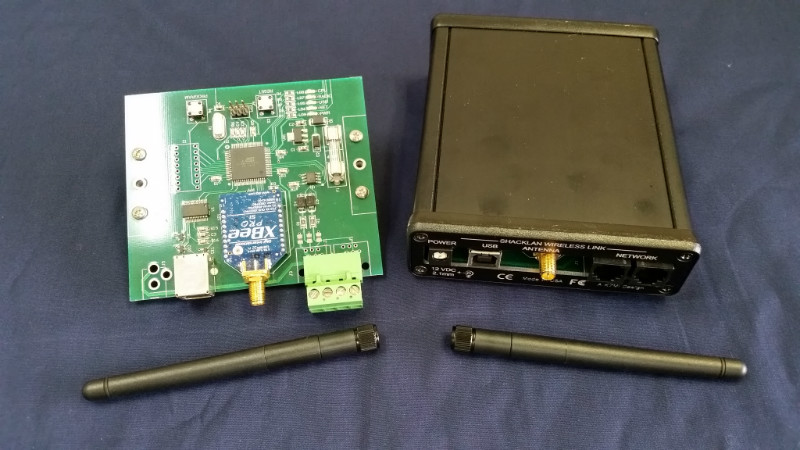 Shown are the basic parts of the wi-fi link, two transceivers and the antennas.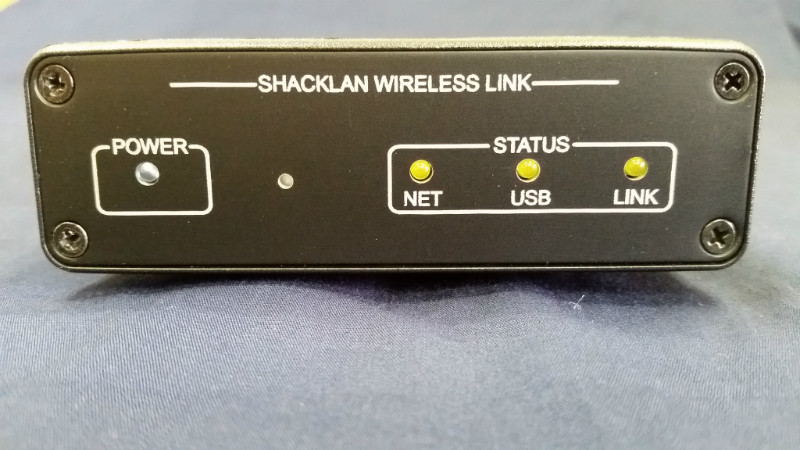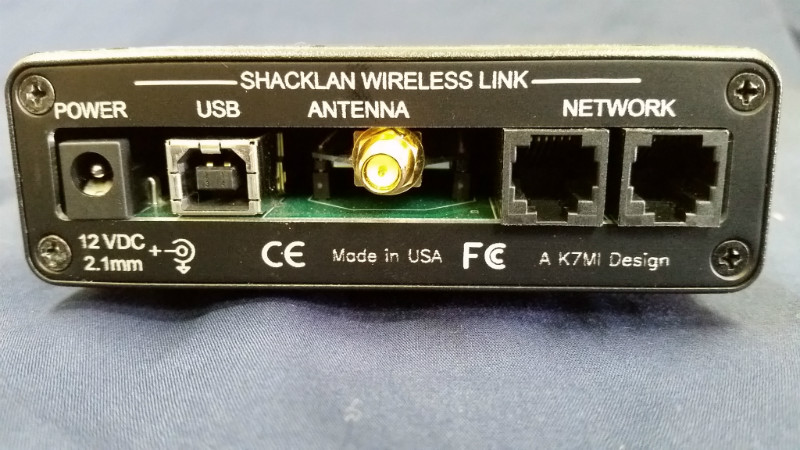 Front and Rear views of the in-shack transceiver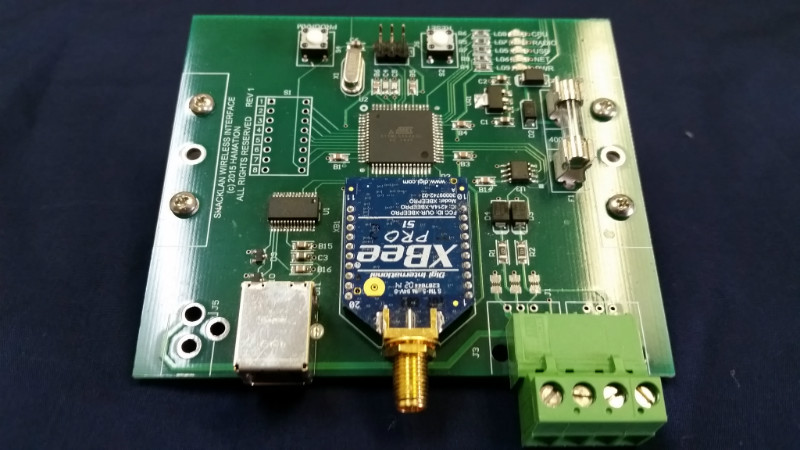 Far end wi-fi transceiver.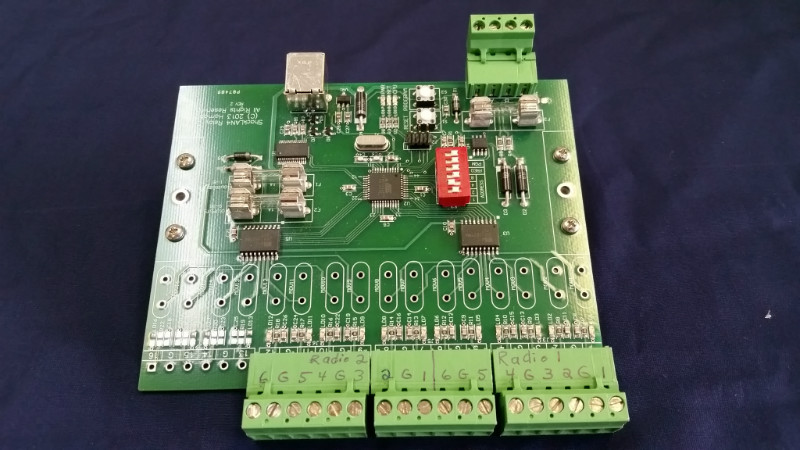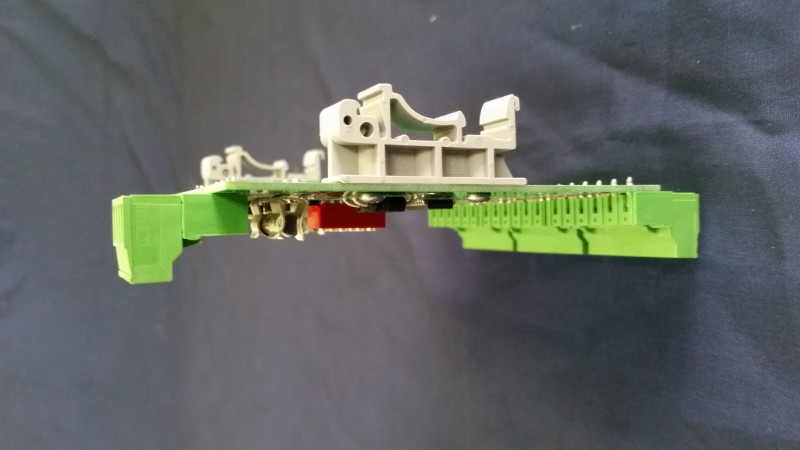 Front and Side view of an example of Relay Driver Board needed at the far end of the link to interface the transceiver with the controlled device.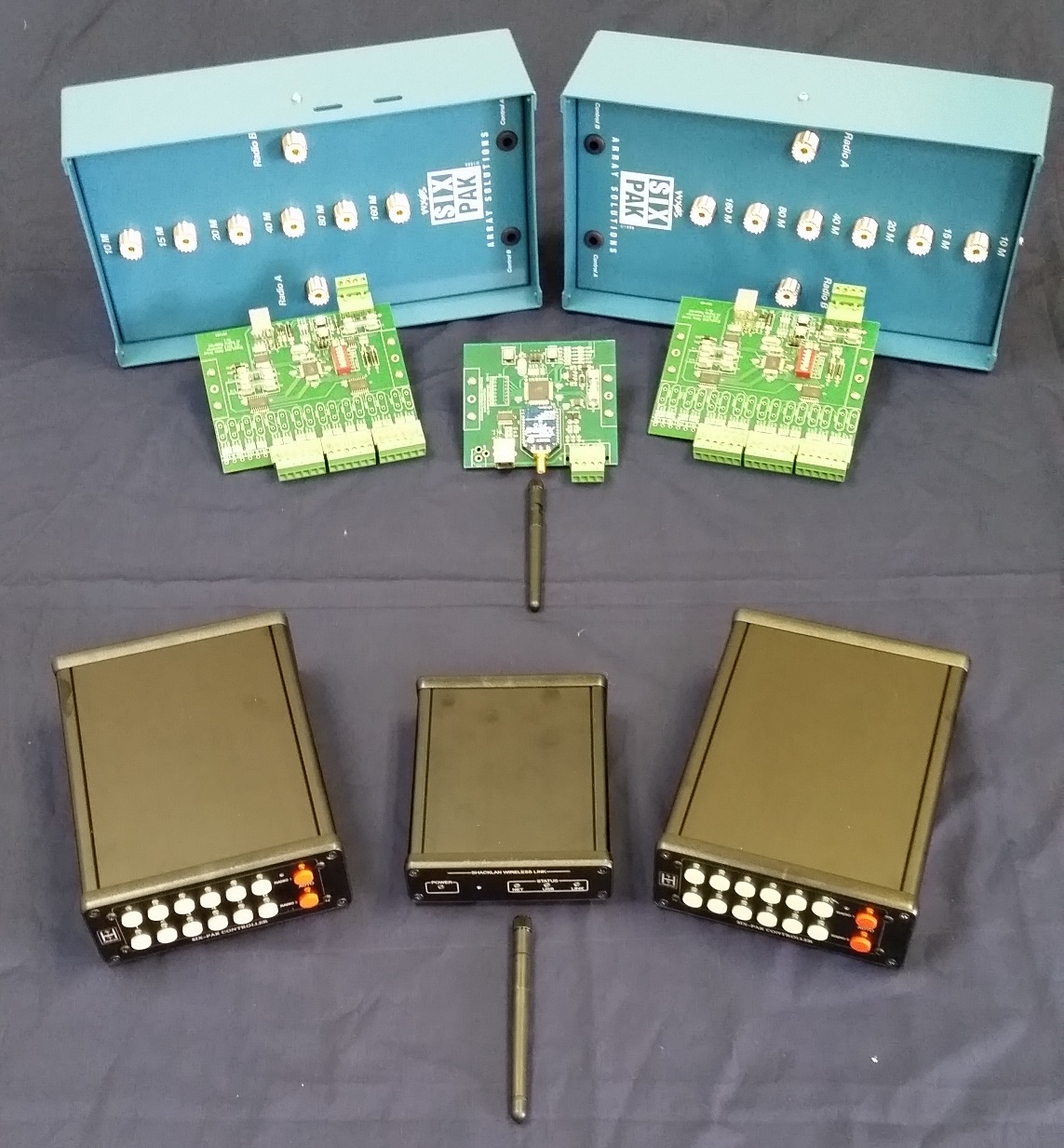 Example of devices needed to wirelessly control two Array Solutions SixPaks. From top to bottom: The SixPak relay boxes, one relay driver board for each,
the far end transceiver board, its antenna, the shack end transceiver board, its antenna and the SixPak push button controllers.
Hamation Shacklan Wireless Link - Custom made product - CALL
Brand: Hamation
Product Code: Hamation Wi-Fi Link
Availability:

3 Weeks
Related Products
Tags: HAMATION, hamation wireless control, remote control, shacklan wi-fi, wireless control, wi-fi control, wi-fi, wifi, hamation wifi, shacklan wireless link, wifi control, hamation shacklan wireless link, shacklan wifi, hamation, Hamation Wi-Fi Link, Hamation Hi-Hi Link, hamation wi-fi link