PICTURES ARE OF ACTUAL AMPLIFIER SERIAL NUMBER U4 17015
The OM Power model OM4000 HF is a manual tuning power amplifier, designed for use on all short wave amateur bands from 1.8 to 29.7 MHz (including WARC bands) and all modes.
It is equipped with a two pieces of ceramic tetrode FU728F.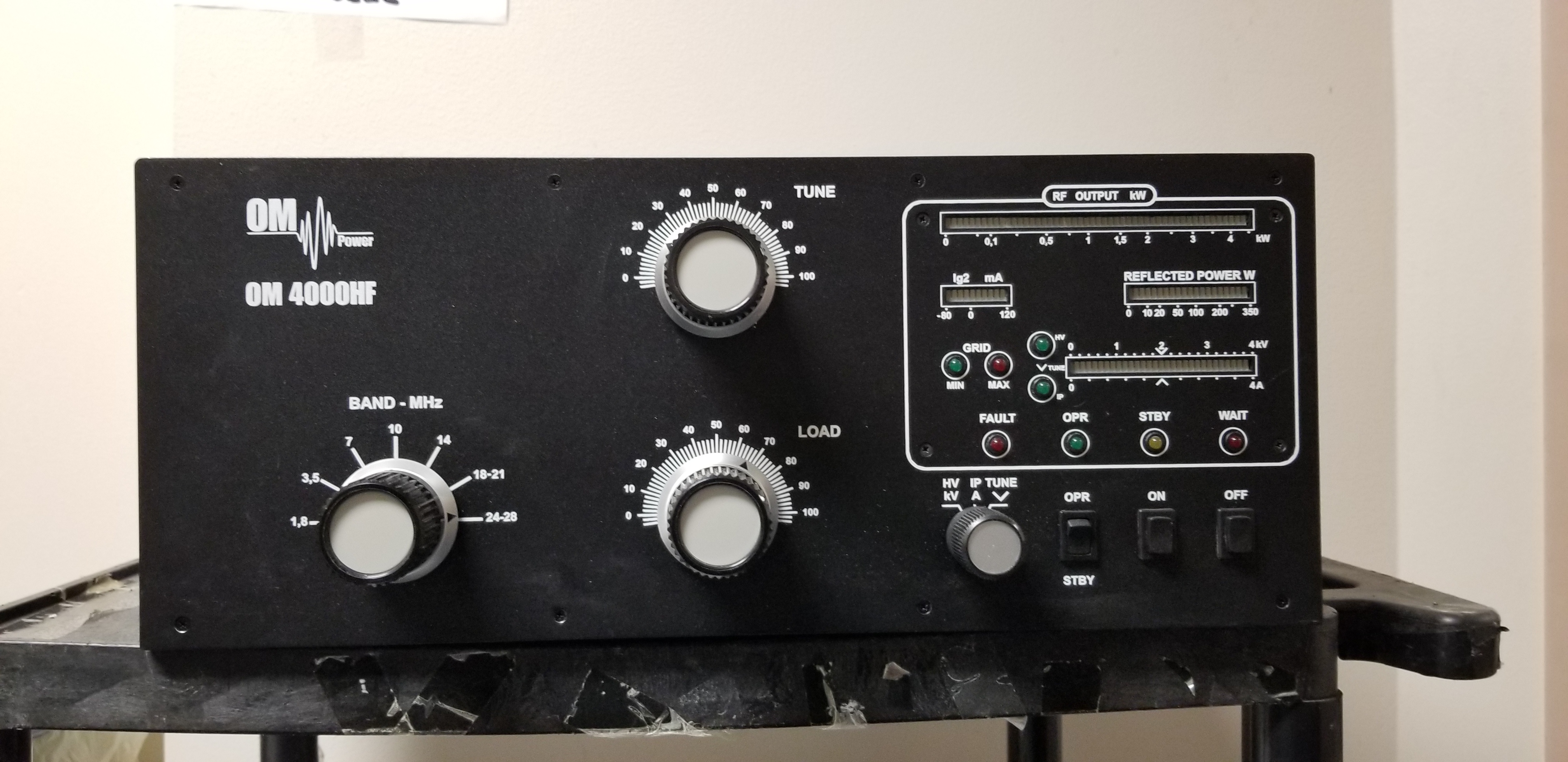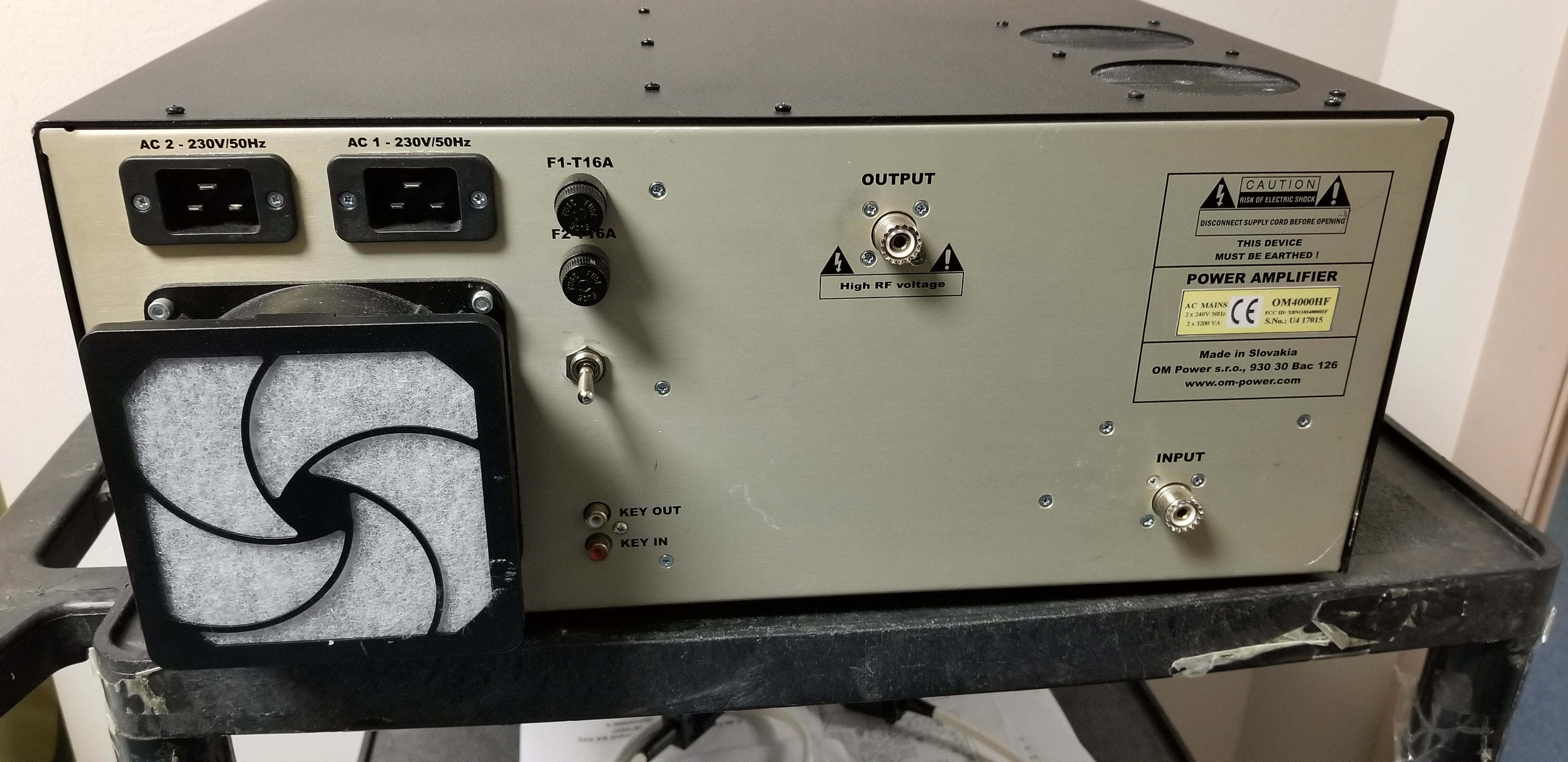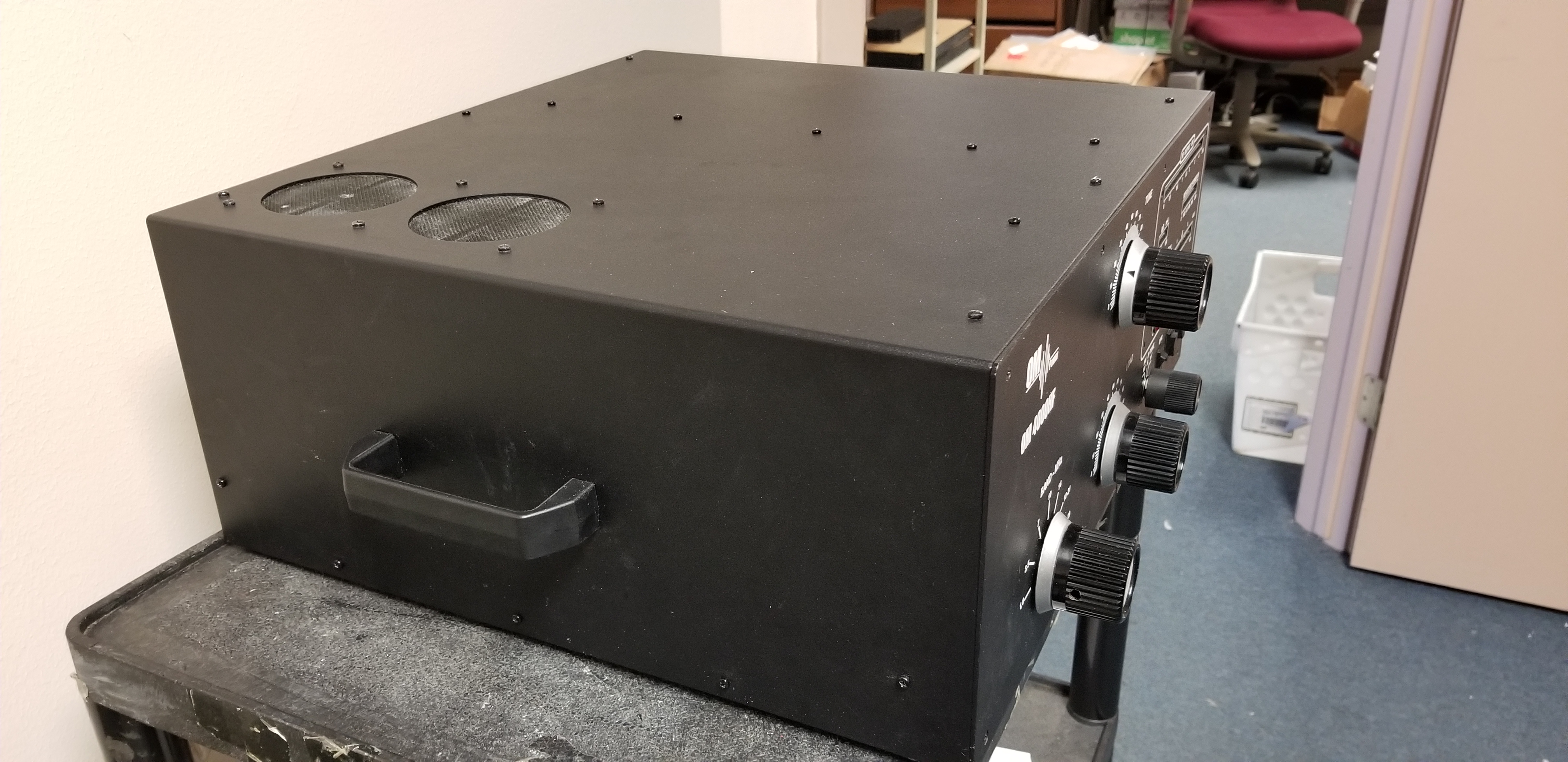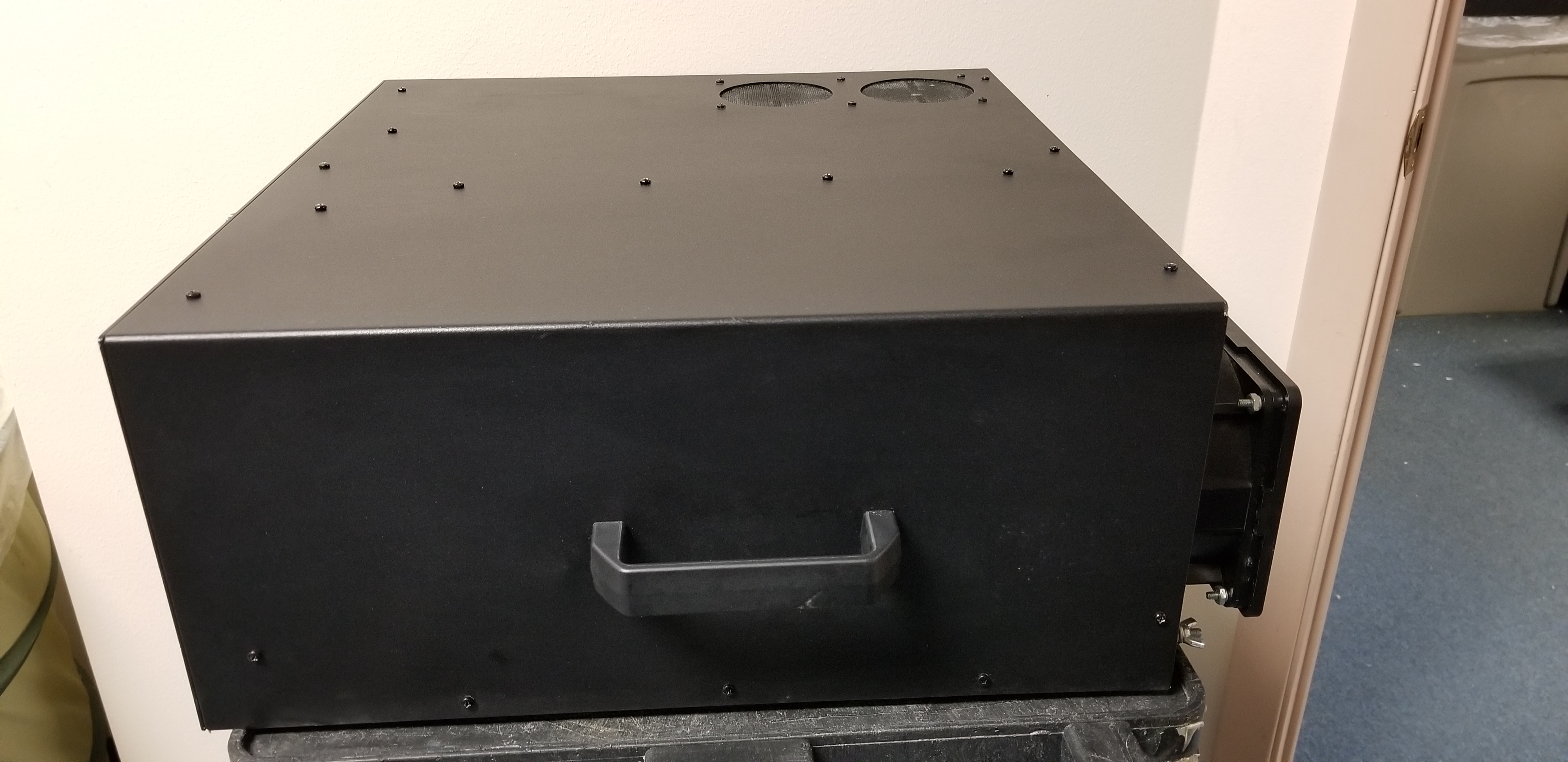 The OM4000HF linear amplifier is designed for all shortwave amateur bands from 1.8 to 29 MHz (including WARC – bands ) and all modes. It is equipped with two FU-728F ceramic tetrodes.
The advantages of the OM4000HF:



Full compatibility with

- ICOM
- YAESU
- ELECRAFT
- Ten-Tec Orion
- Kenwood
- Icom transceive protocol using by microHAM devices –CI-V output (MK II, MK2R, MK2R+, etc)
- Flex Radio Series 6xxx
RF sensitive Band and Frequency switching, for use with radios which do not have CAT
Automatic switching between bands
Automatic tuning with the band according to segments
Automatic switching of band pass filter – BAND DATA output compatible with YAESU radios (BCD code)
Automatic switching of the antenna switches - maximum number of antennas is 10, controlled by BCD output code
Remote control via PC Windows Application
Specifications of the OM4000HF:
Frequency Coverage Amateur Bands 1.8 – 29.7 MHz including WARC
Power Output 1500W PEP continuous output – no time limit
Input Power Usually 50 to 70W for full Output Power
Input power can not exceed 100W !
Input Impedance 50 Ohm,
VSWR < 1.5 : 1
Output Impedance 50 Ohm unbalanced
Maximum Output SWR 2 : 1
SWR protection Automatic switching to STBY, when reflected power is 350W or higher
Intermodulation distortion 32dB below nominal output
Suppression of harmonics < -50 dBc
Tubes 2x FU728F Ceramic tetrode
Cooler Centrifugal blower + Axial blower
Power supply 240V – 60Hz
Transformers 2 pcs of toroidal transformer 3kVA
Dimensions 485x200x455mm (width x height x depth) (19"x8"x18")
Weight 43 kg (94.8 lbs)
Protection circuits:

VSWR too high 
Input power too high 
Output power too high 
Plate voltage too low 
Anode current too high 
Screen current too high 
Grid current too high 
Mistuning of PA 
Hot switching protection 
Soft start for protecting your fuses 
"switch-on blocking " at opened amplifier
OM Power OM-4000HF - USED Heavy Duty Legal Limit HF Amplifier.
Brand: OM Power
Product Code: OM-4000HF USED
Availability: In Stock
Related Products
Tags: om4000, om4000hf, om4000a, om4000 a, om4000hf, om-4000a, ompower2500, amplifiers, qsk amp, om power, om power 2500 a, ompower2500hf, ompower2000+, om power2000+, om-power-2000, ompower2000, OM-Power, hf autom, power amplifier, full-qsk amplifier, om-power, om-power2500, ompower, linear amplifier, linear HF amplifier, linear amp, OM4000A, om-4000a, OM-4000A, om-4000a, om4000