Made by Array Solutions, this is a heavy-duty Tuner that will put your 80m vertical on 160m band also allow you two tune two parts of the 160m band or two parts of the 80/75m band by moving taps on the coils. Manual link is below. Includes HD watertight poly box with clear door, internal shunt coil and external loading coil. Relays to change frequency and manual controller for the shack.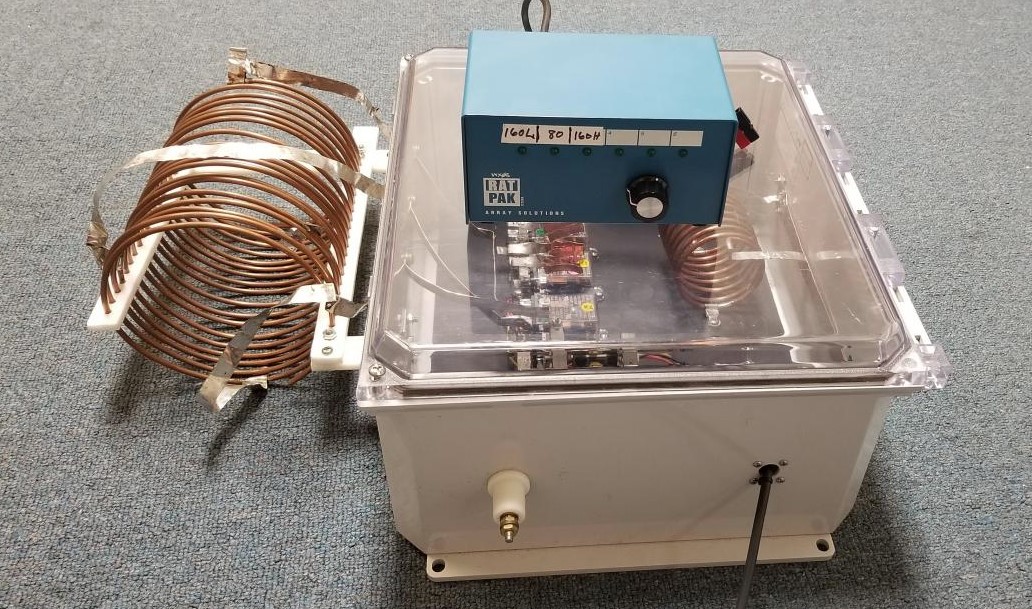 This is one of the finest high performance low loss vertical tuner systems made. We have under-rated the power capability of this system to assure the user high reliability under heavy use such as in a 48 hour radio contest. Please contact us if you have any questions about the product and please send a picture and description of your station showing the control system installed and in use.
The Tuner system system has three components: a relay box that mounts to your vertical base, and the external loading coil and the LED controller. The system will tune up fast with a basic VSWR meter.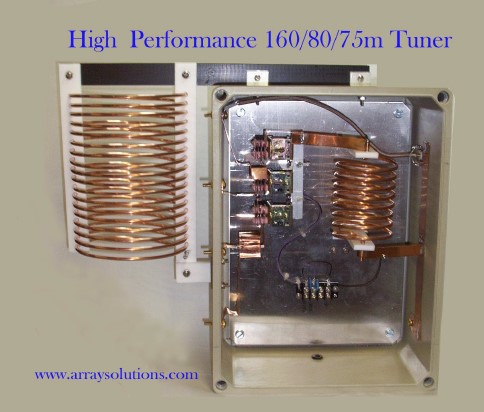 Click this link for the manual for the 160/80/75M Vertical Tuner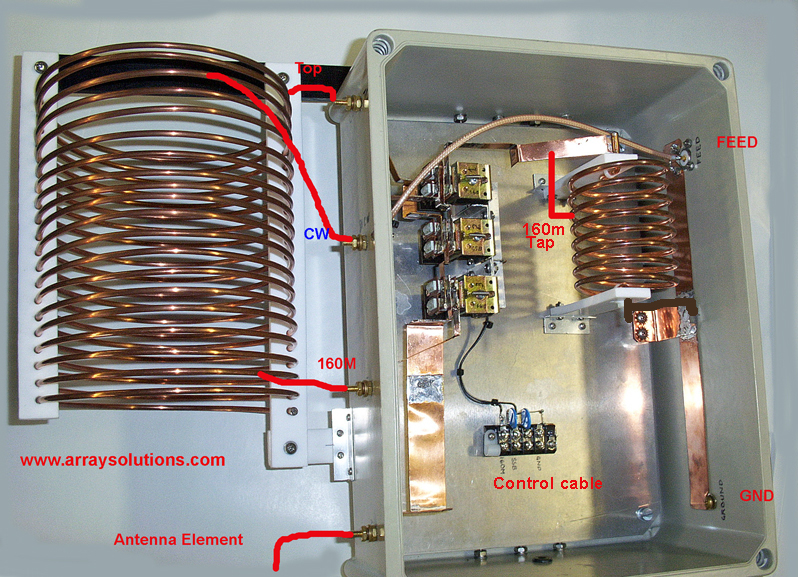 <
160/80/75 meter Tuner for 67 foot vertical
Brand: Array Solutions
Product Code: 160/80/75M Vertical Tuner
Availability: In Stock
Tags: Tuner, antenna tuner, Antenna Tuner, Vertical Tuner, vertical tuner, radio tuner, AS80V-FS