JK-Mid-Tri-40 - Yagi antenna of 2 elements on 40 m, 3 elements on 20 m, 4 elements on 15 m and 5 elements on 10 m on a 26 feet (7.91 m) boom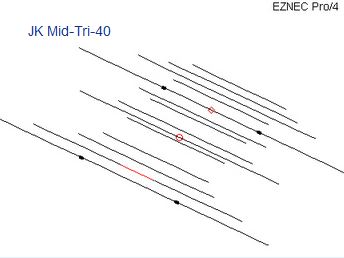 JK-Mid-Tri-40 NEC image
The JK Mid-Tri-40 (Fourbander) has been designed for Hams looking for a Mid level, cost effective but high quality fourbander antenna.
The elements on 10/15/20 follow the same taper schedules and element construction as the JK-Navassa5 antenna. This antenna is very specifically priced and marketed to the segment of the Ham community that wants to put up a Yagi including the 40 m band with its separated feed point an outstanding signal and the best quality mechanical build in the marketplace.
If you want to stack this antenna, check out the JK Mid-Tri !! It enables you to stack the JK Mid-Tri-40 on the top with a JK Mid-Tri on the bottom in a stack with an average stacking distance optimal for 10/15/20 m bands.
The antenna has excellent Gain, F/R and SWR characteristics and is manufactured the same way as our larger Yagis with the same high quality materials and hardware.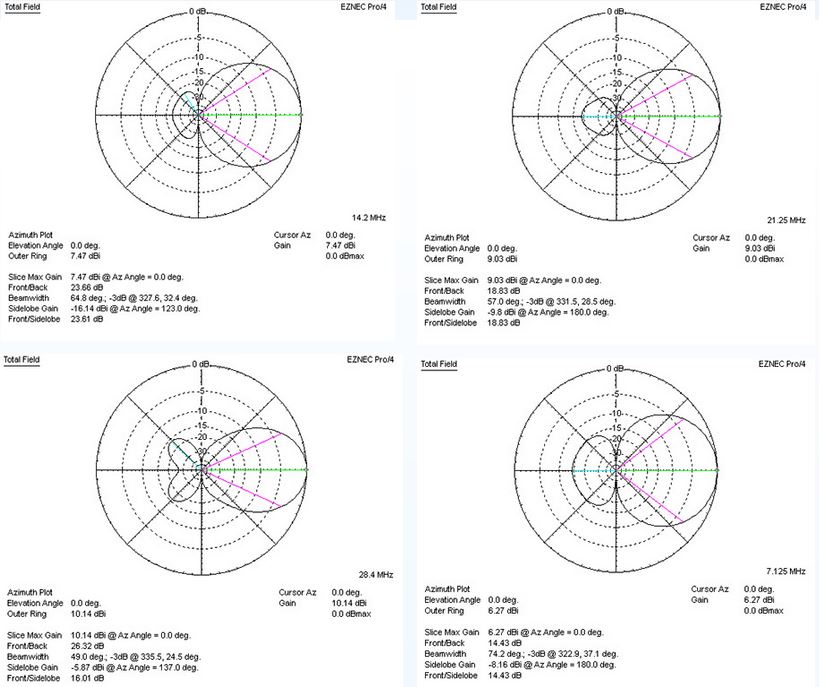 JK-Mid-Tri-40 Free space antenna patterns on 10, 15, 20 and 40 m bands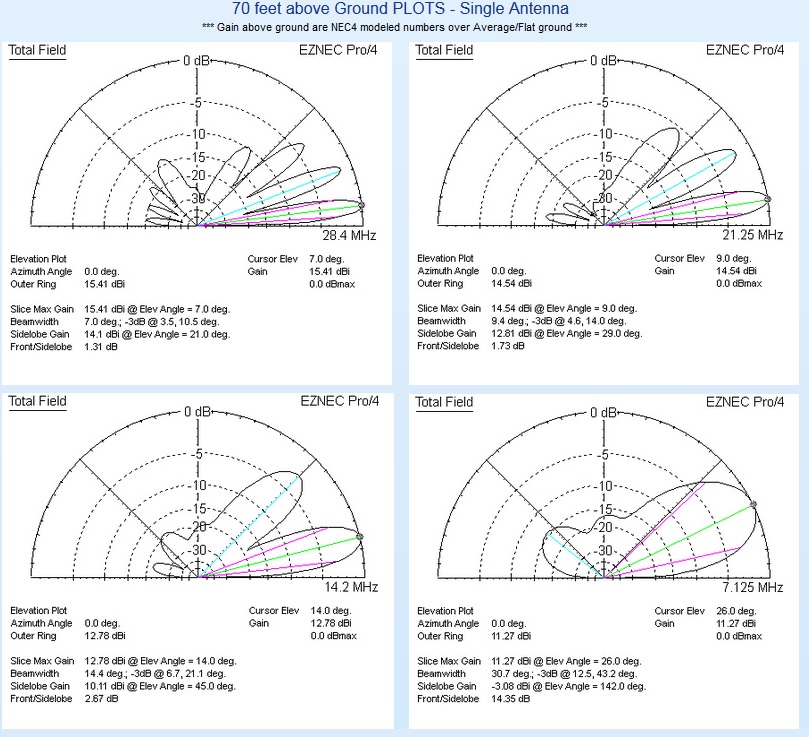 JK-Mid-Tri-40 Radiation patterns at 70 feet (21 m) above ground on 10, 15, 20 and 40 m bands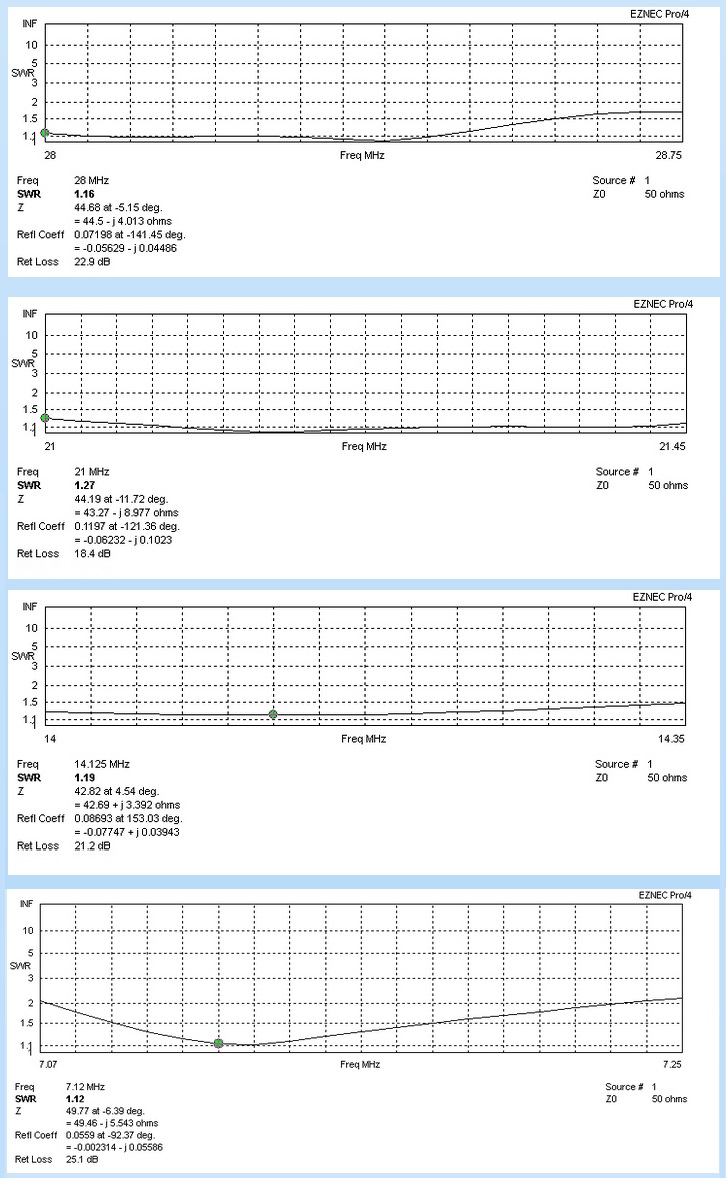 JK-Mid-Tri-40 SWR plots on the 10, 15, 20 and 40 m bands
Specifications
Approx wt. = 163 lb (74 kg)
Wind Area = 16.50 sqft (1.53 m2)
Max Wind Speed = 100 mph (161 kph)
Max Turning Radius = 27.70 ft (8.44 m)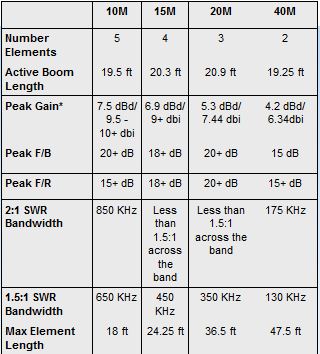 JK-Mid-Tri-40 - Yagi antenna of 2 elements on 40 m, 3 elements on 20 m, 4 elements on 15 m and 5 elements on 10 m
Brand: JK Antennas
Product Code: JK Mid-Tri-40
Availability:

1 Month
Related Products
Tags: JK-Mid-Tri-40, jk-mid-tri-40, JK-midtri-40, jkmidtri40, jk-mid-tri-40, jk mid tri 40, jkantennas, JKANTENNAS, JKantennas, JK Antennas, JK antennas, jk antennas