CALL FOR PRICE AND AVAILABILITY
JK121730 or JK-WARC - Yagi antenna of 2 elements for the 30 m band, 3 elements for the 17 m band and 4 elements for the 12 m band on a 21 feet (6.40 m) boom.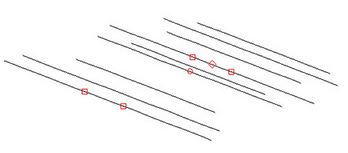 JK WARC Senior NEC image
The JK Warc Antenna has been designed for Hams looking for a larger WARC antenna with 3-elements on 30M, 4-elements on 17 & 5-elements on 12M. The antenna is a combination of the JK1217 and JK303 on a single boom.
This Warc antenna elements follow the same taper schedules and element construction as the Navassa5 antenna for 17M and 12M elements. The 3-30M elements are identical to the JK303 elements and are Hi-Q coil loaded.
This antenna has excellent Gain, F/R and SWR characteristics and is manufactured the same way as our larger Yagis with the same high quality materials and hardware.
This antenna uses a Single Feedpoint for all 3 Warc bands.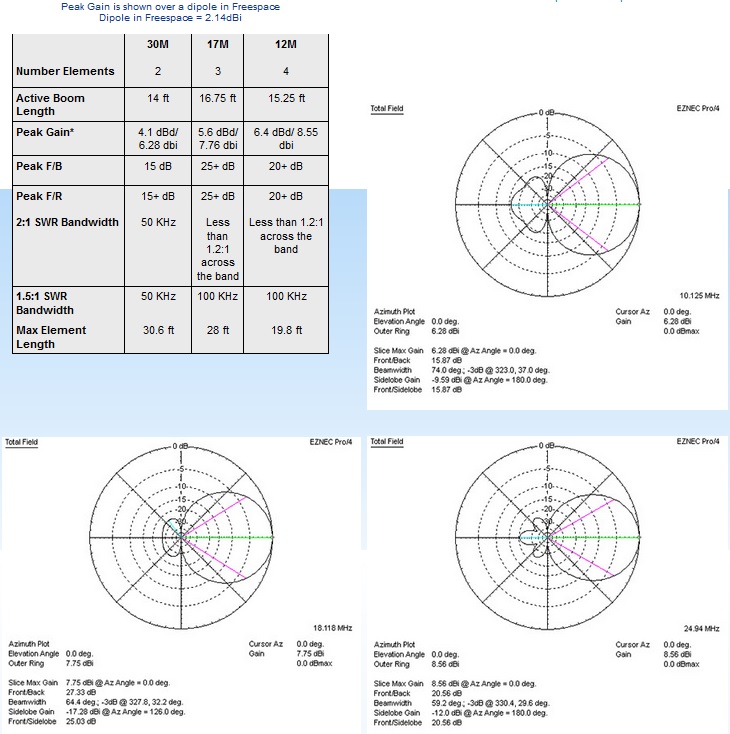 JK121730 Gain table and free space radiation patterns on 12 m, 17 m and 30 m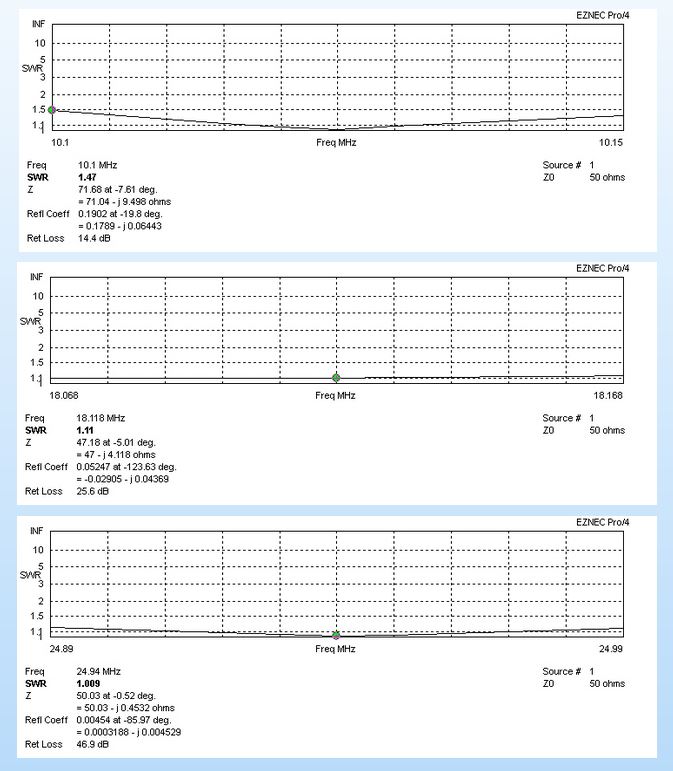 JK121730 SWR plot on 12 m, 17 m and 30 m
Specifications
Approx wt. = 65lb (29 kg)
Wind Area = 8.40 sqft (0.78 m2)
Max Wind Speed = 100 mph (161 kph)
Max Turning Radius = 21 ft (6.4 m)
JK WARK Senior - Yagi antenna with 3 elements on the 30 m band, 4 elements for the 17 m band and 5 elements for the 12 m band
Brand: JK Antennas
Product Code: JK121730
Availability:

Call for availability
Related Products
Tags: JK121730, jk121730, JK-121730, jk-121730, jkantennas, JKANTENNAS, JKantennas, JK Antennas, JK antennas, jk antennas, JK WARK Senior