JK404C - Yagi antenna of 4 elements for the 40 m band on a 36 feet (10.97 m) boom.


JK404C Picture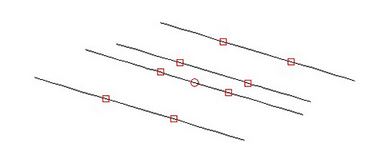 JK404C NEC image
The JK404C is a great contest antenna on a 36ft boom for 40m. This antenna has excellent F/R and gain while maintaining a flat SWR bandwidth. The antenna is made with our high quality, heavy duty materials and hardware. The element construction does not need trussing.

The Elements are Hi-Q coil loaded & Dual Driven. This provides a very good bandwidth and maintains steady gain and F/R pattern. The goal in developing this antenna was to provide the contesters a 40M loaded Monobander that would provide a flat swr without degrading performance.

The Key feature of this antenna is that it can be mounted above or below tribanders or other monobanders without any interaction.

We ship this antenna worldwide by UPS expedited and within the USA by UPS Ground. The average shipping cost from coast to coast in the US is approximately $150.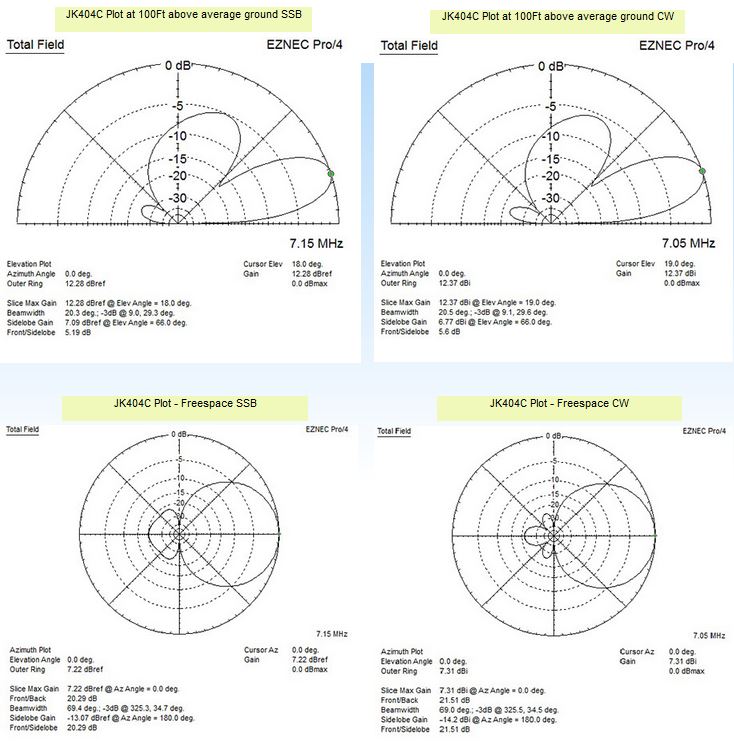 JK404C antenna at 100 ft (30.48 m) above ground and free space antenna patterns.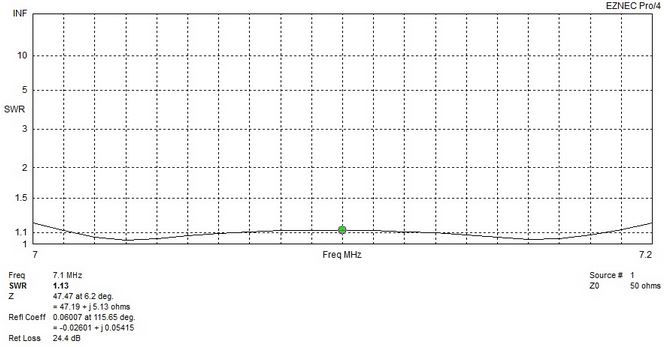 JK404C SWR plot

Specifications
Approx wt. = 160 lb (73 kg)
Wind Area = "C"=11.20 sqft (1.04 m2)
"G"=20.16 sqft (1.87 m2)
Max Wind Speed = 100 mph (161 kph)
Max Turning Radius = 31.25 ft (9.53 m)
Feed point: 50 ohm direct
Boom: 2.5" (63.5 mm) dia. / 0.125" (3.2 mm) wall.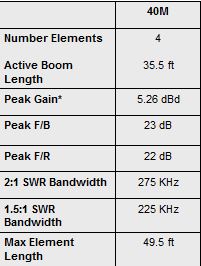 JK404-C - Yagi antenna of 4 elements for the 40 m band
Brand: JK Antennas
Product Code: JK404-C
Availability: In Stock
Related Products
Tags: JK404C, jk404c, JK-404C, jk-404-c, jkantennas, JKANTENNAS, JKantennas, JK Antennas, JK antennas, jk antennas