JK404-Grande - Yagi antenna of 4 elements for the 40 m band on a 46 feet (14.02 m) boom.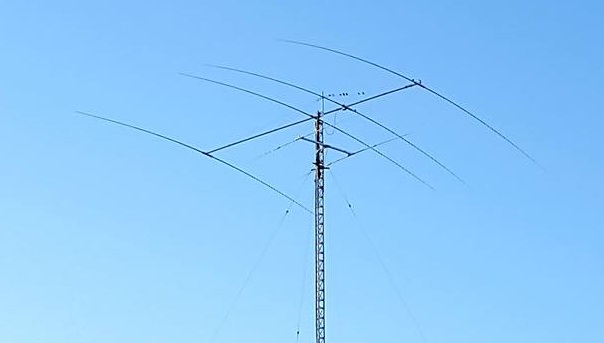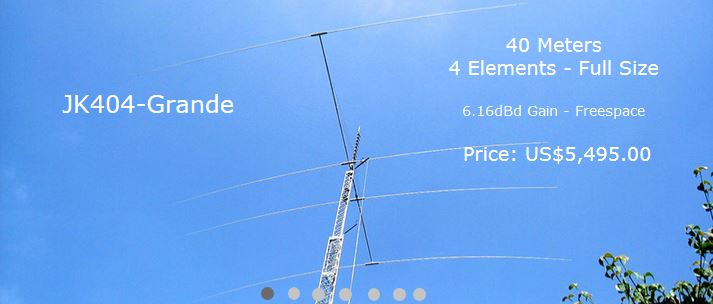 JK404-Grande Pictures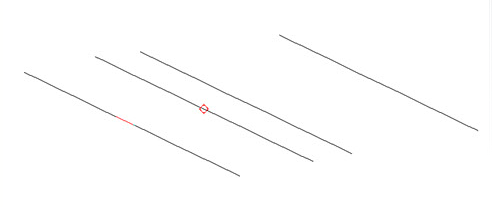 JK404-Grande NEC image
The JK404 Grande is a contester's and DXer's dream antenna for 40m. This is full size elements for the 40 m band. This antenna has excellent F/R and gain across the 40 m band while maintaining a good SWR. Even though the elements are full size, the antenna is wind rated for 100 MPH. The antenna is made with our high quality, heavy duty materials and hardware. The elements don't require trussing unless you live in heavy snow & ice conditions.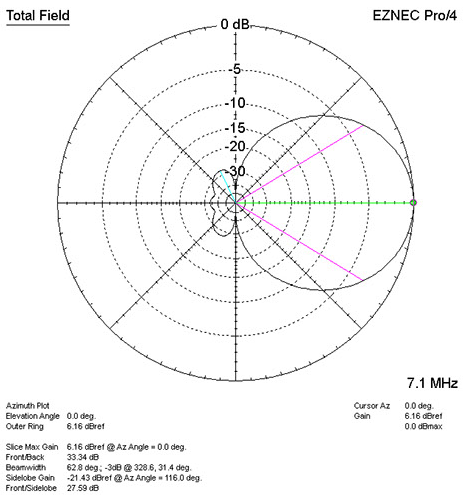 Free space antenna pattern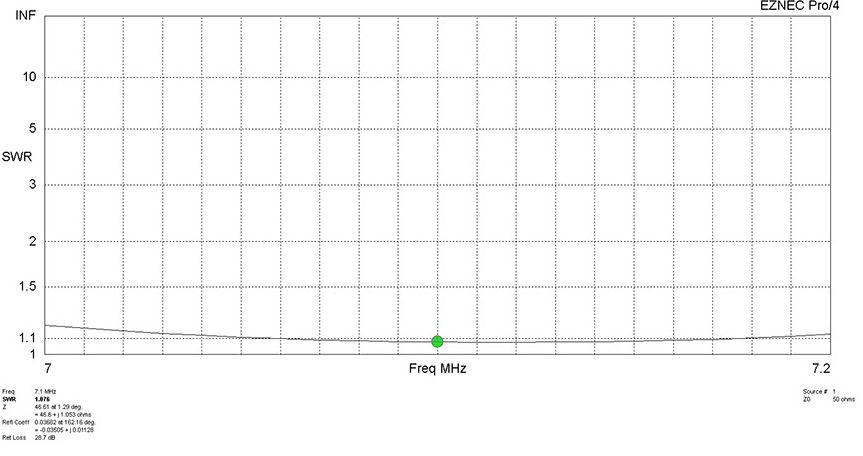 JK404-Grande SWR plot

Specifications
Approx wt. = 325 lb (147 kg)
Wind Area "C"= 18.70 sqft (1.74 m2)
"G"= 33.66 sqft (3.13 m2)
Max Wind Speed = 100 mph (161 kph)
Max Turning Radius = 43 ft (13.11 m)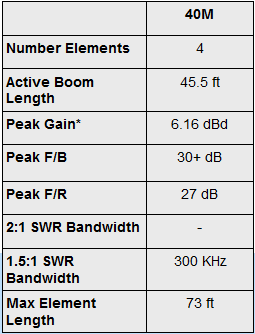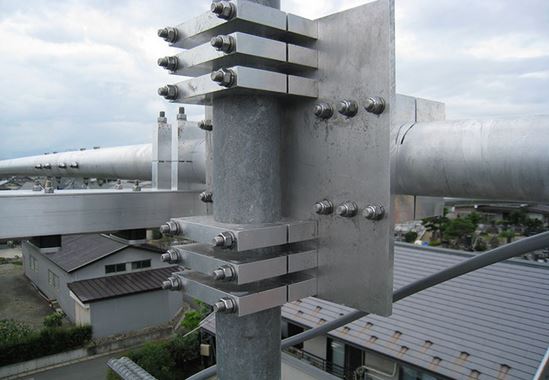 JK404-Grande at JH7MQD. Boom to mast plate of the JK404-Grande

JK404-Grande - Yagi antenna of 3 elements for the 40 m band
Brand: JK Antennas
Product Code: JK404-G
Availability: In Stock
Related Products
Tags: JK404grande, jk404 grande, JK-403 Grande, jk-403 grande, jkantennas, JKANTENNAS, JKantennas, JK Antennas, JK antennas, jk antennas, jk404g, jk-404g