JK65 - Yagi antenna of 7 elements for the 6 m band on a 30 feet (9.14 m) boom.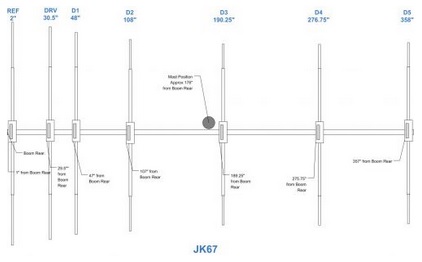 JK67 picture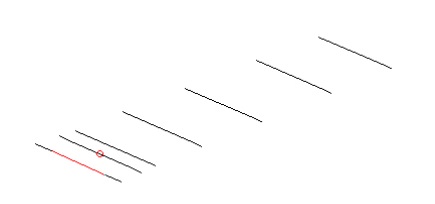 NEC image of the JK67 antenna

This 7 element 6m Yagi gives you tremendous performance with very high gain on a 30ft boom. The antenna has been optimized for good F/R and SWR performance across the 6-meter band. The antenna comes with our high quality, heavy duty materials and hardware. We have managed to keep the antenna light-weight and at the same time keep the build quality the best like our bigger Yagi-Uda antennas.

The free space gain of around 13+ dBi or the 18+ dBi gain at 1.5 wavelengths above ground makes this a great antenna for use during E-Skip and other times. Stack a few of them and enjoy 6-meters.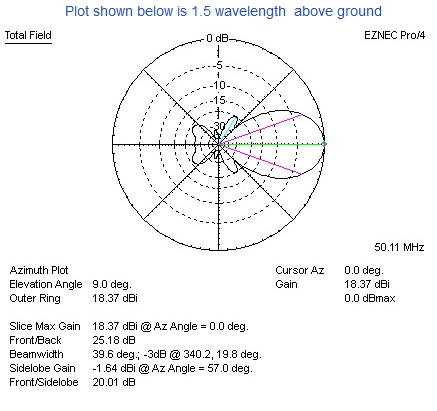 Radiation pattern at 30 feet (9.14 m) high above average ground.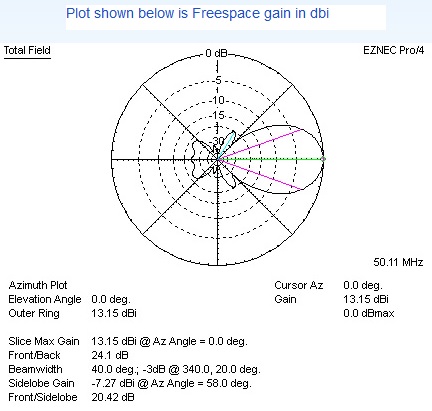 Free Space Pattern

Specifications

Approx wt. = 29 lbs (13.15 kg)
Wind Area "C" = 2.63 sqft (0.24 m2)
Wind Area "G" = 4.73 sqft (0.44 m2)
Max Wind Speed = 116 mph (187 km/h)
Max Turning Radius = 15.62 feet (4.76 m)
Feed point: 50 ohm direct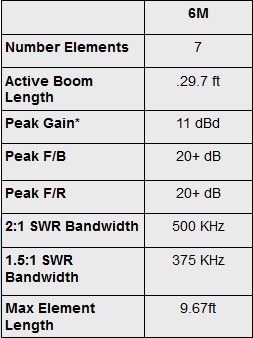 JK67 - Yagi antenna of 7 elements for the 6 m band
Brand: JK Antennas
Product Code: JK67
Availability: In Stock
Related Products
Tags: JK67, jk67, JK-67, jk-67, jkantennas, JKANTENNAS, JKantennas, JK Antennas, JK antennas, jk antennas