Remote control unit for the OM-2500A and OM-4000A automatic HF amplifier amplifiers. Can be connected to a network for remote operation.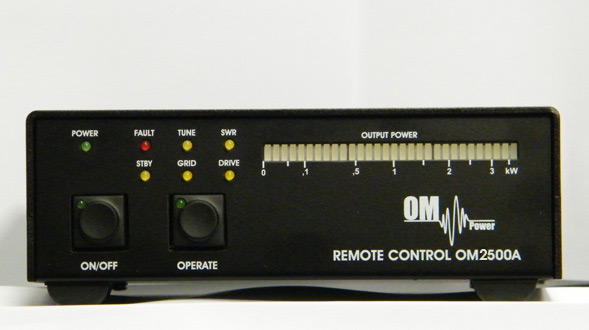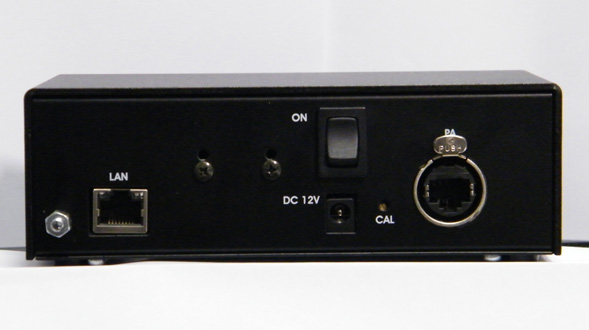 The remote control unit allows you to put away from the operating position your OM-2500A automatic amplifier with the included 32 ft (9.70 m) network cable. The amplifier can be switched ON/OFF, toggled between Stand-by and Operate, and read the power output and fault alarms.
The remote control unit can be connected to an internet connection to enable remote operation. A computer is not needed at the remote site.
No shipping cost if purchased with amplifier.
If ordered separately Shipping is $55.00. This is not reflected in the Shopping Cart.

To download Manual CLICK HERE.

OM Power OM-REM - Remote Console for the OM-2500A and 4000A Amplifiers
Brand: OM Power
Product Code: OM-Remote
Availability:

1 Week
Related Products
Tags: rcu, amplifiers, ompower2, om power2000+, ompower2000+, ompower2500hf, om power 2500 a, ompower2500, om-power, om-power2500, om power, qsk amplifier, ompower, qsk amp, amp, power amplifier, solid state amplifier, hf automatic amplifier, automatic amplifier, hf amplifier, ompower rem, acom, amplifier, om power rem, hf amp, om-power rcu, rem, ompower rcu, Remote control Unit for OM2500 A amplifier, OM-2500REM, om-2500rem, om2500, OM-Power