Heavy Duty Legal Limit HF and 6 m Manual Tune Amplifier - 160 - 6 m. Full QSK-ready.
THIS UNIT IS USED AND COMES WITH A 90 WARRANTY ON LABOR AND 1 YEAR ON THE TUBE.
BRAND NEW TUBE INSTALLED AND TESTED
This amp has been fully tested and reconditioned by Array Solutions. The serial number is U3 15024. It has 15,895 hours on it.
$2,995.00
PRICE INCLUDES SHIPPING

2000 W output HF and 6 m manual tuning amplifier. Ham bands from 1.8 MHz to 54 MHz.
Serial number U3 15024
About eight pixels missing - see picture with hours
Time: 15,895
Slight dent from transformer.
Pictures of actual unit: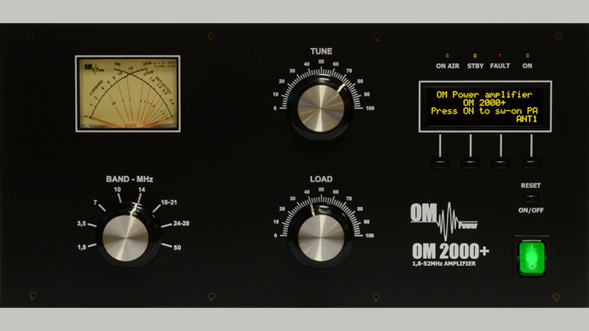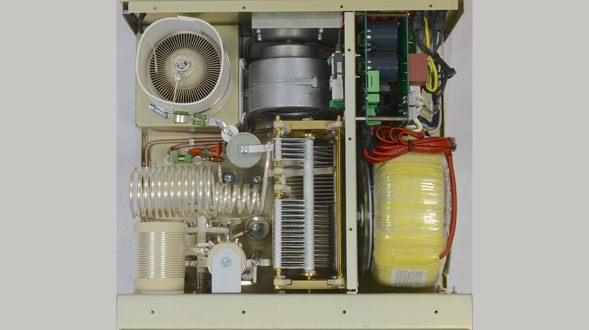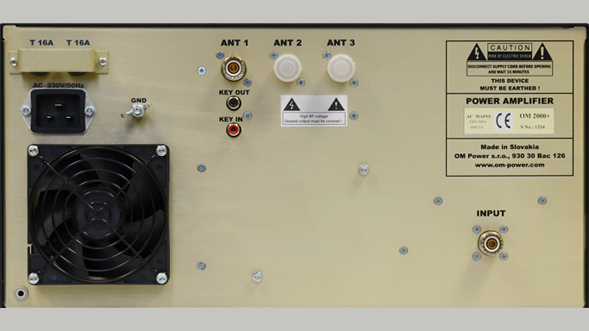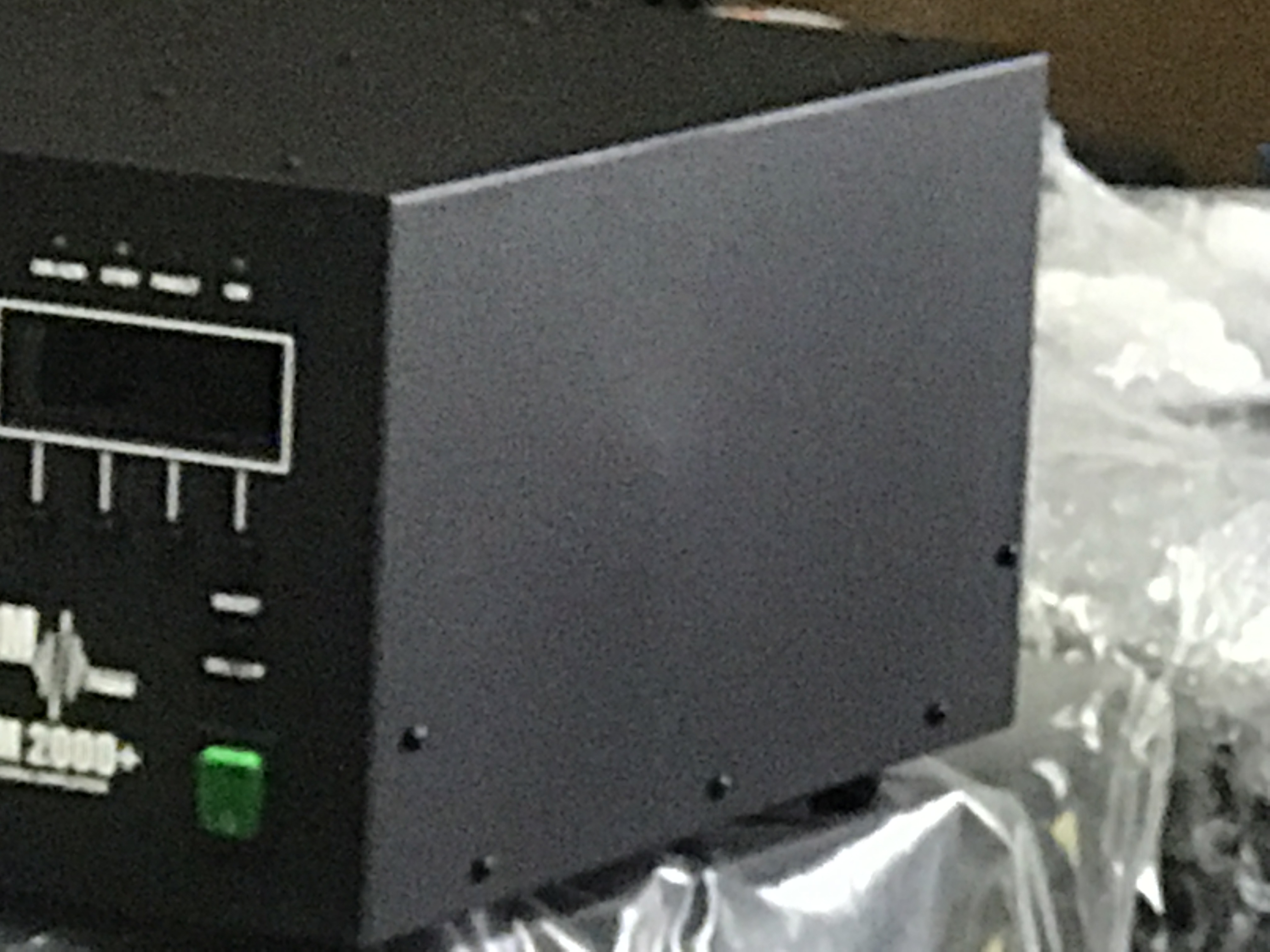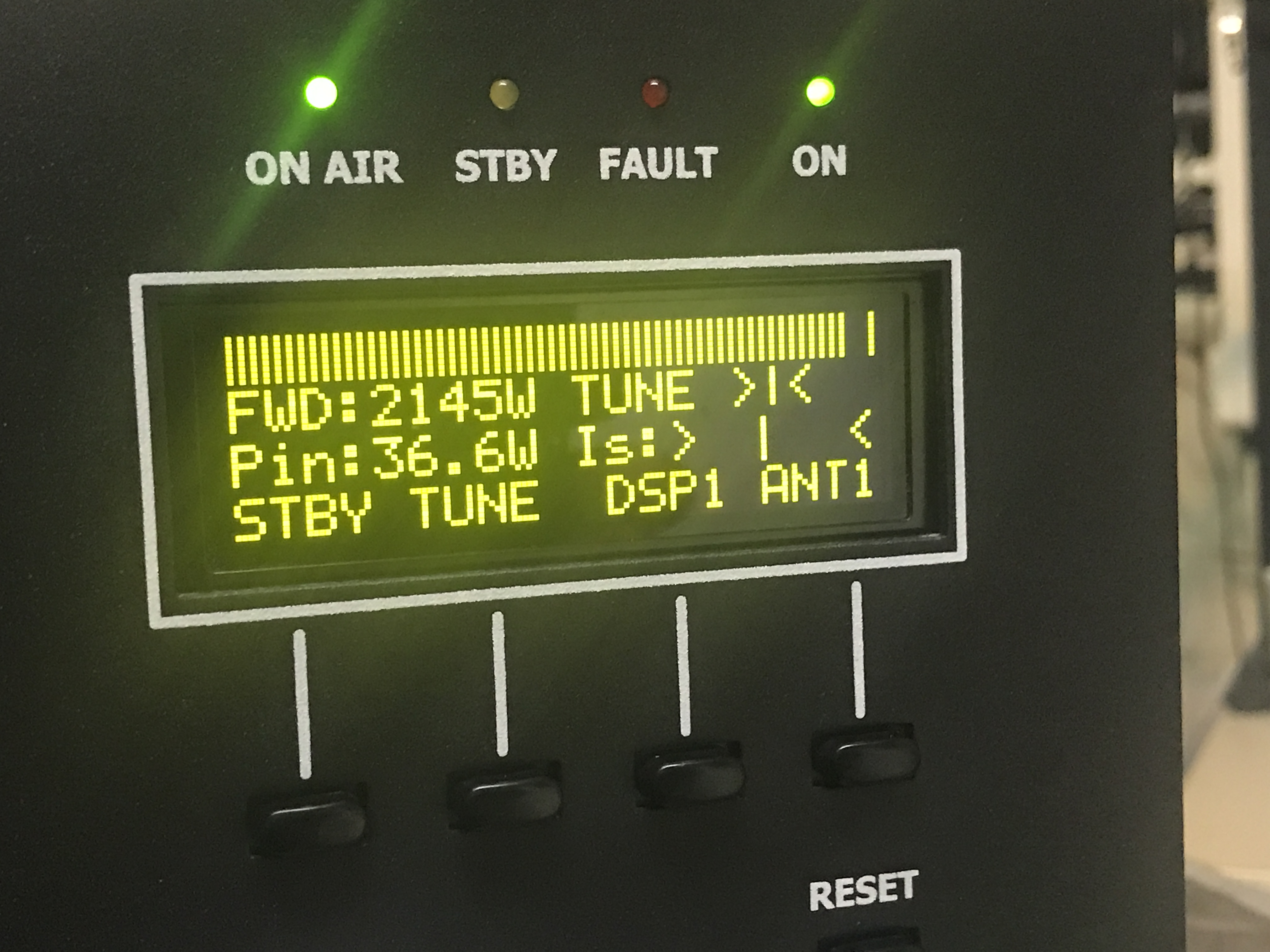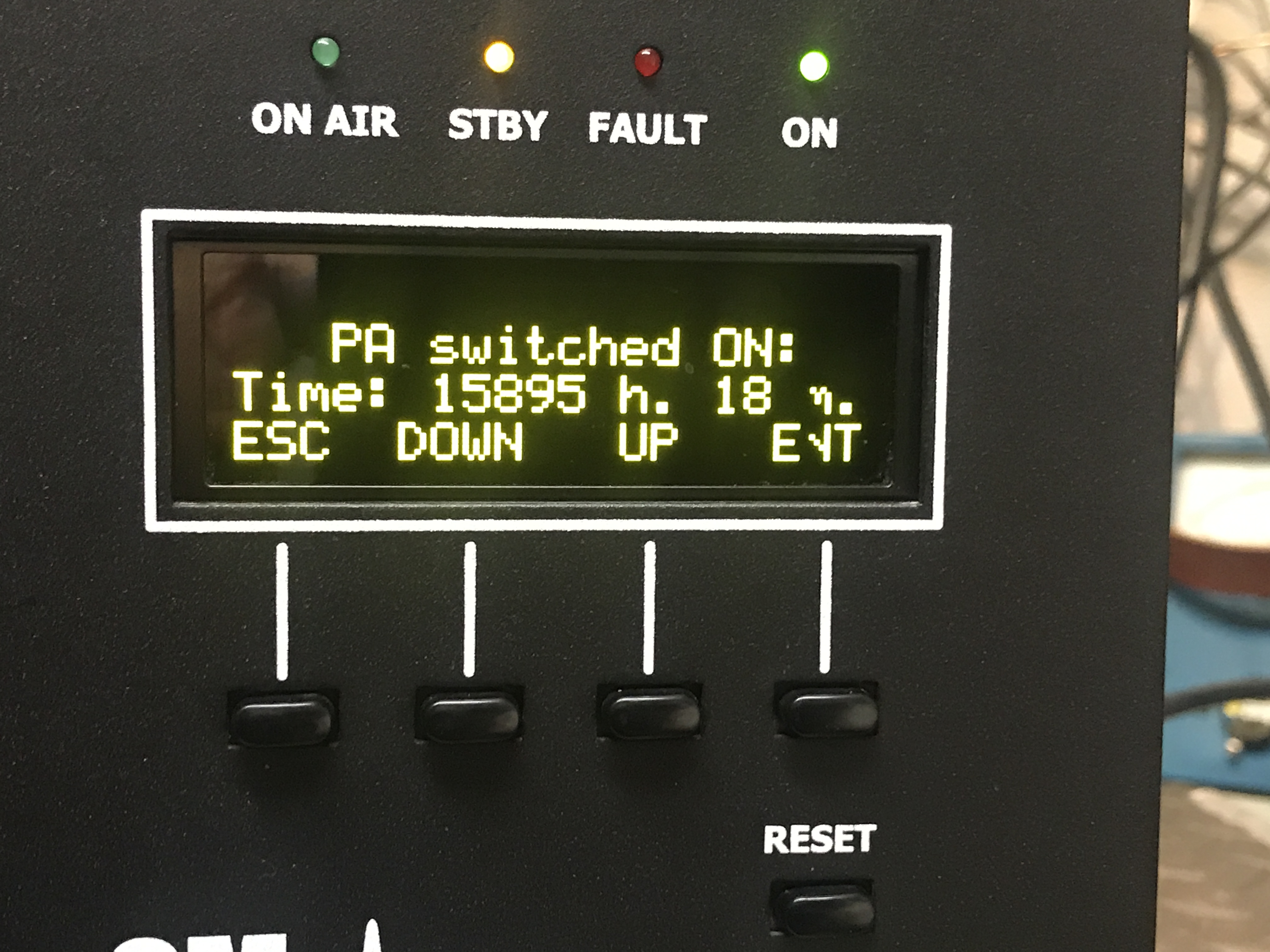 The OM2000+ linear amplifier is designed for all short wave amateur bands from 1.8 to 29 MHz (including WARC – bands) + 50 MHz and all modes. It is equipped with a ceramic tetrode FU-728F. Full QSK-ready.
Specifications of the OM2000+:
| | |
| --- | --- |
| Frequency coverage: | Amateur bands 1.8 – 29.7 MHz including WARC + 50 MHz |
| Power output: | 2000+ W in SSB/CW on HF bands, 1500 W CW/SSB on 50 MHz 1500 W in RTTY |
| Input power: | 40 to 60 W for full output power |
| Input impedance: | 50 Ohm VSWR < 1.5 : 1 |
| Output amplification: | 15 dB |
| Output impedance: | 50 Ohm unbalanced |
| Maximum output SWR: | 2:1 |
| SWR protection: | Automatic switching to STBY when reflected power is 250 W or higher |
| Intermodulation distortion: | 32 dBc |
| Suppression of harmonics: | min -50 dBc (30–54 MHz better than 70 dBc) |
| Tube: | FU-728F Ceramic Tetrode |
| Cooling: | Centrifugal blower + axial blower |
| Power supply: | Can be wired for 220, 230 or 240 V – 50/60 Hz |
| Transformers: | One toroidal transformer 3 kVA |
| Protection circuits: | - High SWR |
| | - High Anode current |
| | - High Screen current |
| | - High Grid current |
| | - Mistuning of the power amplifier |
| | - high Temperature |
| | - Soft start for fuse protection |
| | - Switch–on is blocked when cover is removed (dead man switch) |
| Indications: | - OLED display 4 lines x 20 characters |
| | - Analog 2 systems meter for forward and reflected power |
| LED indicators: | - ON status |
| | - STBY– standby |
| | - FAULT – warnings and faults indicator |
| | - ON AIR – amplifier in transmitting status |
| Features: | - Built-in antenna switch for 3 antennas (SO-239) |
| | - Memory for faults and warning, easy maintenance |
| | - Automatic set-up anode current (BIAS) – no need to manually adjust it after changing the tube |
| | - Temperature controlled two-speed centrifugal blower (turbine ) + axial blower |
| | - Full QSK with silent vacuum relay (10 ms switching speed) |
| | - The smallest and most compact 2000 W linear HF/6 m amplifier in the market |
| Mechanical parameters: | 390 mm (15.4") W x 195 mm (7.7") H x 370 mm (15.6") D |
| Weight: | 24 kg (53 lb) |
Tuning Procedure for the OM Power 2000+
Schematics for OM Power 2000+ Amplifier
OM Power OM-2000+ - USED - Heavy Duty Legal Limit HF and 6 m
Brand: OM Power
Product Code: OM-2000+
Availability: In Stock
Related Products
Tags: amp, power amplifier, solid state amplifier, ompower, qsk amplifier, qsk amp, om power, om-power, om-power2500, ompower2500, ompower2500hf, om power 2500 a, om power2000+, ompower2000+, acom-600, ompower2000, om-power-2000, OM-Power, hf automatic amplifier, om2000, om2000+, linear amplifier, OM-2000+, om2000, OM-Power