OM Power OM-2501HF - Heavy Duty Legal Limit HF Manual Tune Amplifier.
GU84B Tube
See table below for MARS frequencies.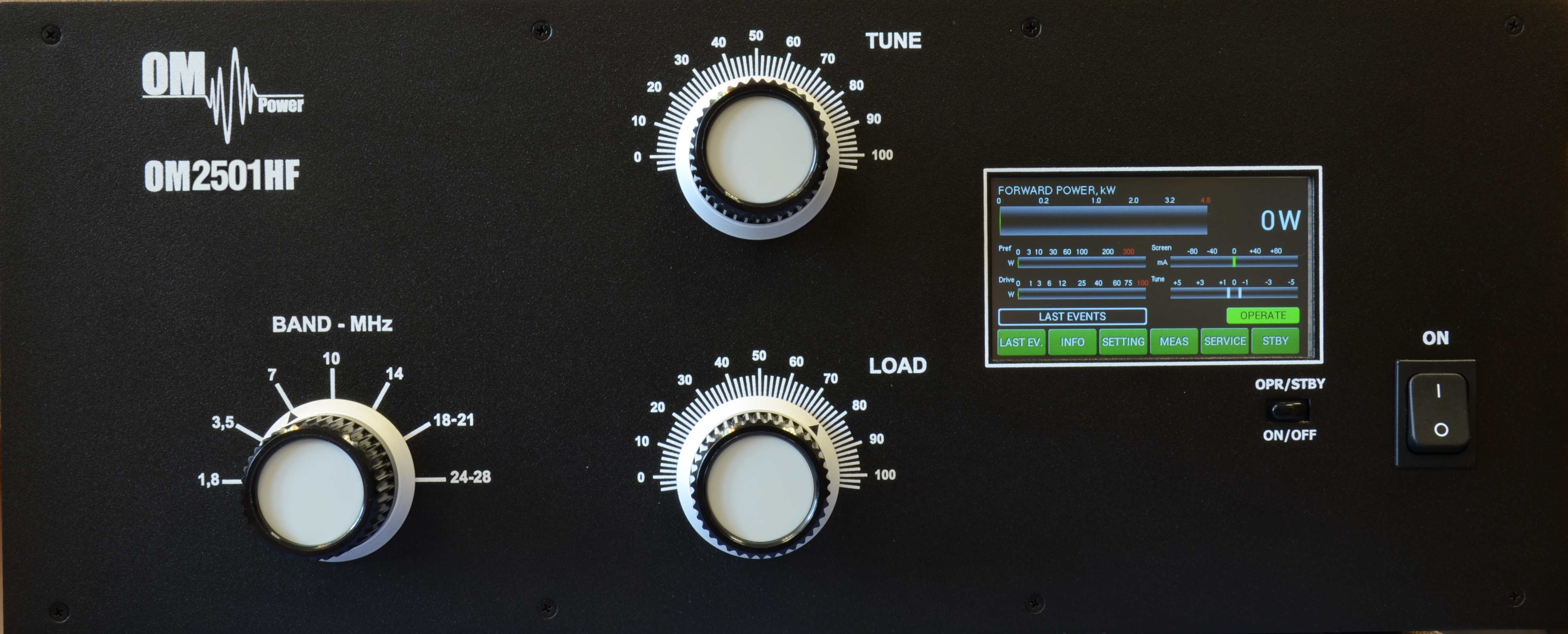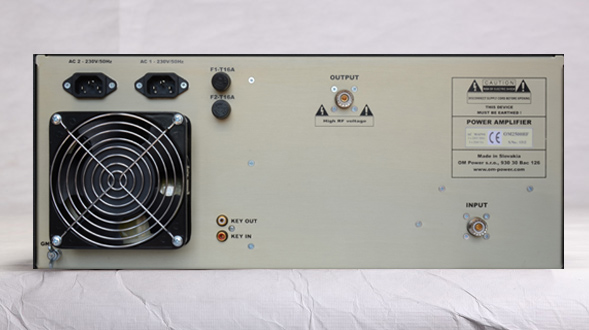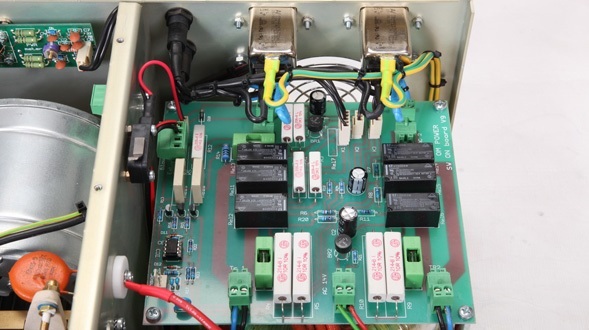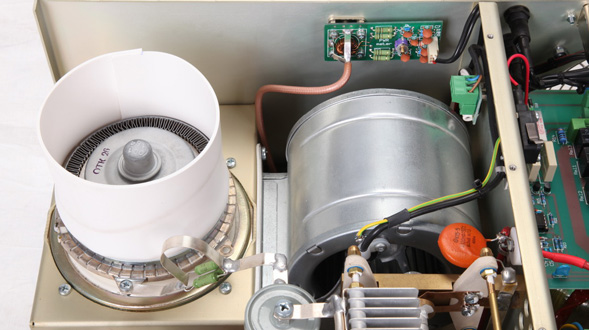 The linear amplifier OM2501HF is a manual tune designed for all short wave amateur bands from 1.8 till 29 MHz (including WARC) and all modes.
It is equipped with a one FU728F or GU84B ceramic tetrode

The advantages of OM2501HF:
Full compatibility with

- ICOM
- YEASU
- ELECRAFT
- Ten-Tec Orion
- Kenwood
- Icom transceiver protocol using by microHAM devices –CI-V output (MK II, MK2R, MK2R+, etc)
Specifications of the OM-2500HF:
Frequency Coverage Amateur Bands 1.8 – 29.7 MHz including WARC
Power Output 2500W in SSB and CW, 2000W in RTTY, AM and FM
Input Power Usually 30 to 60W for full Output Power
Input Impedance 50 Ohm, VSWR < 1.5 : 1
Power Gain 15 dB
Output Impedance 50 Ohm unbalanced
Maximum Output SWR 2 : 1
SWR protection Automatic switching to STBY, when reflected power
is 350W or higher
Intermodulation distortion 32dB below nominal output
Suppression of harmonics < -50 dBc
Tubes One FU728F OR GU84B Ceramic tetrode
Cooler Centrifugal blower + Axial blower
Power requirements Two 20A circuits with NEMA 6-15/20 receptacle
Power supply 2 x 240V – 60 Hz single phase
Transformers Two 2 kVA toroidal transformer
PARAMETERS
Protection circuits:
· SWR too high
· Anode current too high
· Screen current too high
· Mistuning of power amplifier
· Temperature to high
· Soft start for fuse protection
· "switch –on blocking" when amplifier turned on
Display:
· 4,3" color touch screen
Features
· Memory for faults and warning, easy maintenance
· Automatic set-up idle current (BIAS) – don't need to manually adjust after changing a tube
· Automatic switch on of additional fan according to temperature
· T/R System : QSK operation
Mechanical
Dimensions 19 in. x 18 in. x 8 in. (width x depth x height)
Weight: 88 pounds 3 oz.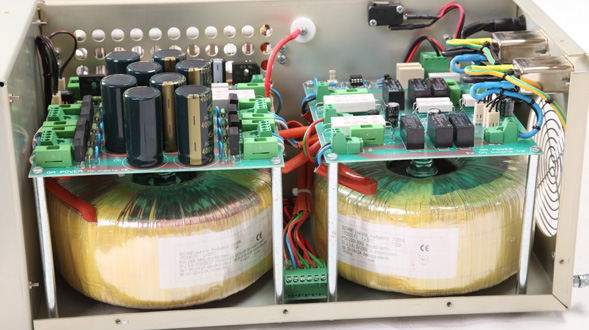 See how to tune an OM-Power 2500, 3500, 4000, series click here
More on tuning the OM-Power 2500, 3500, 4000, series click here
OM-2501HF User's Manual, click here
PRICE INCLUDES SHIPPING TO YOUR DOOR
OM Power OM-2501HF - MARS -Heavy Duty Legal Limit HF Manual Tune Amplifier. 160 - 10 m. Full QSK-ready. GU84B Tube
Brand: OM Power
Product Code: OM-2501HF GU84B Tube
Availability:

3 Weeks
Related Products
Tags: OM-2500HF, om2500hf, amplifiers, ompower2000+, ompower2000, om-power-2000, power amplifier, hf, amp, om power2000+, om power 2500, OM-Power, Powera, ompower2500hf, ompower2500, om-power2500, om-power, om power, ompower, qsk amplifier, qsk amp, om-2500-hf, om2500, om2500-hf, om2500