Static bleed inductor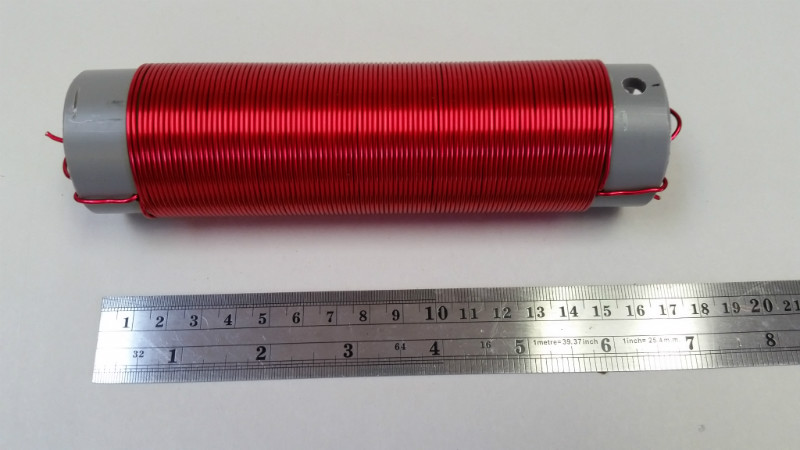 Large vertical antennas can pick up tens of thousands of volts of static electricity form ionized wind, rain, snow and nearby lightning hits. Two and three inches arcs of static electricity can be seen regularly off any 160 meter full sized vertical. To save damage to coax, and radios front ends you need to control this discharge with a DC path to ground. These inductors are ideal, rugged, and invisible at RF frequencies.
Usage: Place these inductors at the feed point of your verticals from the radiator to earth ground.
Specifications:
Length: 8 inches
Width outside diameter: Approx 1.5 inches
Wire gauge: 16
Electrical Parameters:
1.8 MHz ~ + j 850 ohms
3.5 MHz ~ + j 1900 ohms
Static Bleed Inductor
Brand: Array Solutions
Product Code: Static Bleed Inductor
Availability: In Stock
Related Products
Tags: static protector, static arrestor, arrestors, bleed inductor, STATIC BLEED