AS-AC15 - AC line RFI filter
Features:
15 A - 120 V AC quad outlet for high power devices.
Resetteable circuit breaker protection, easy to use and reset.
IEA standard input plug and #14 GA AC line cord for USA - standard interface.
MOV surge arrestors included - for even more protection.
High level of common mode and differential mode filtering digital noise and RF filtering eliminates digital artifacts and RF interference - See chart below.
Front Panel Neon Blue AC ON indicator - just plain cool to look at, not too bright!
Double shielded box inside - for optimum filtering operation.
Size 6" W x 4" H x 4-3/4" D (152 mm x 102 mm x 121 mm)
Weight 3 lbs. (1.4 kg)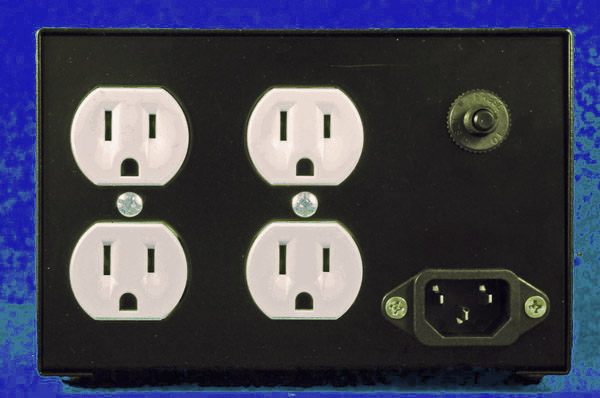 AS-AC15 - AC line RFI filter with heavy duty 6 ft line cord and IEC input connector on back of chasis. For 120 V AC single phase.
Related Products
Tags: ac line filter, ac-line, rfi filter, ac-line filter, ac line filters, AC filter, AS-AC15, as-ac15