AS-303D-FM -1 kW to10kW Coaxial Lightning Arrestor, 7/16" DIN connectors, 55-120MHz
Custom power levels are available per order
· 7/16 DIN connectors
· DC blocked, DC pass is available as a custom option
· Unique static bleed system with a UL approved Gas Discharge Tube, also ITU K 12 tested.
· This system usually prevents the GDT from ever firing unless a direct hit is taken.
· Static Bleed Saves your radio from static build up on FM antennas that lack DC grounding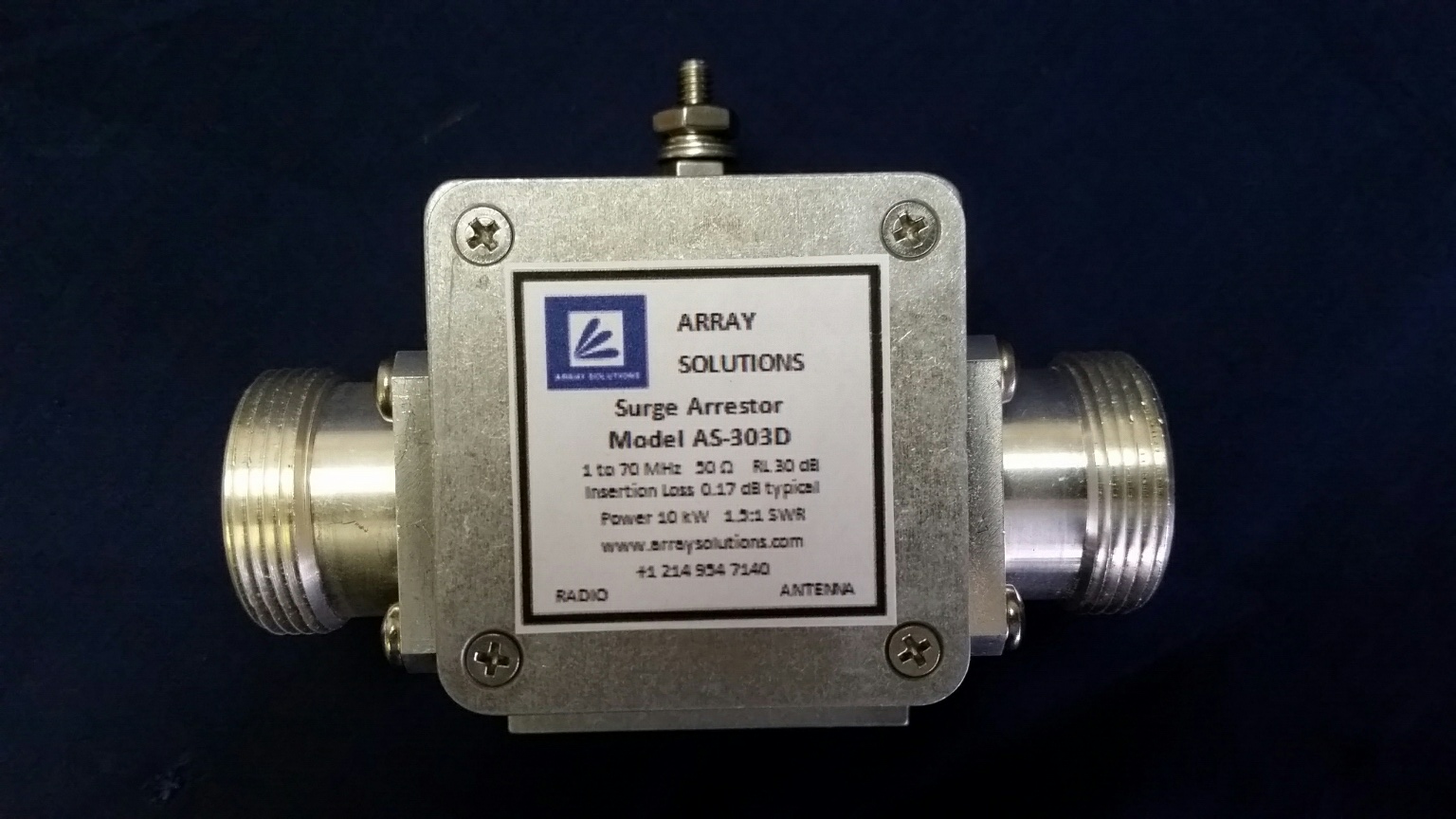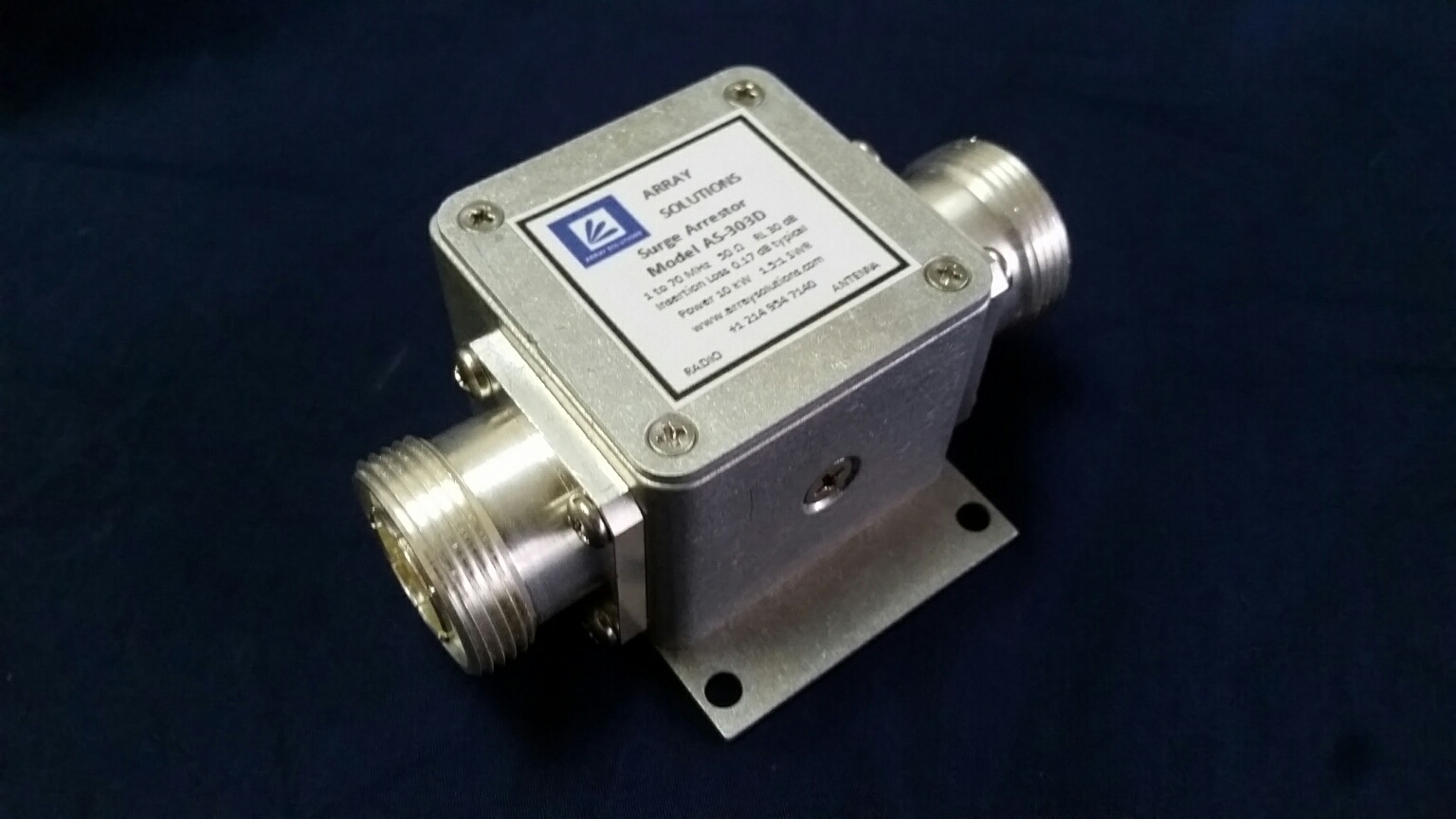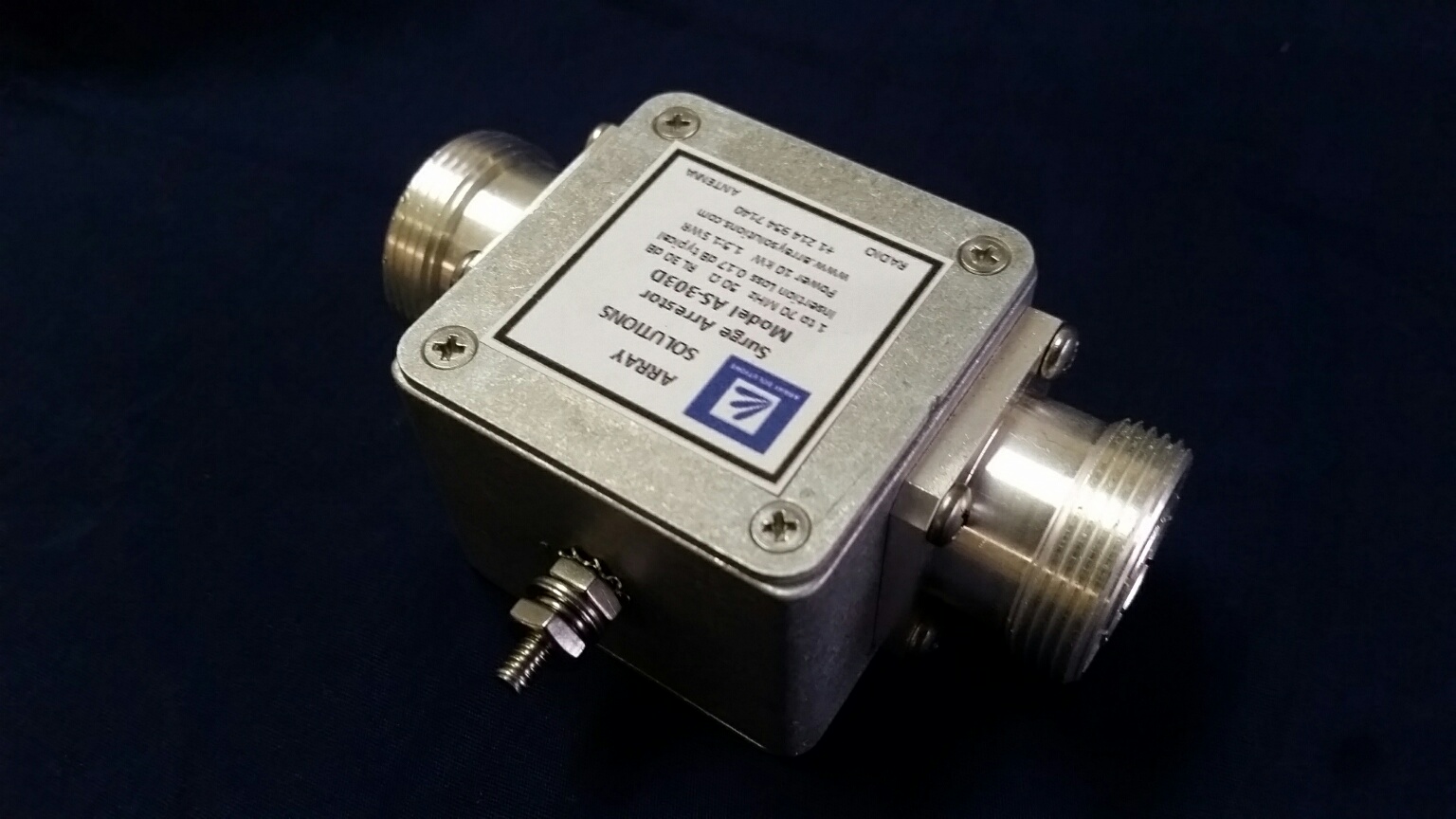 These devices are used for protection of Radio Equipment attached to antennas. They will protect from sand, rain, snow static buildup on antennas and feed lines which can damage sensitive radio equipment. They also will protect against damage from nearby and overhead lightning strikes. And can mitigate damage to radios or large damage to other equipment from occurring inside buildings, enclosures, and homes.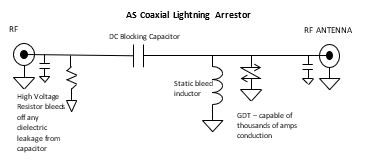 Based on the design by Industrial Communications Engineers (ICE) 300 Series coaxial arrestors, these arrestors have been improved in performance, packaging, and mounting hardware. These arrestors are DC blocked and include static and DC discharge capability just like the famous ICE arrestors. They also include rated Gas Discharge Tubes (GDT) which can be replaced with simple tools. Due to the static bleed inductor inside the arrestors not only does it help to keep the tube from firing extending the life of the GDT, but by virtue of bleeding off static that is charging the coaxial cable it eliminates cable discharge noise from the sensitive receiver which can lower the noise level heard.
The enclosures are machined aluminum small blocks which have convenient removable bracket to screw the device to a plate. We have also developed a mounting bracket system which can be purchased as an accessory to mount directly to ground rods, or plates inside enclosures, or a wall plate located at a coaxial cable entrance.
AS-300D SWR, S11 (Return Loss), Rs and Xs plot.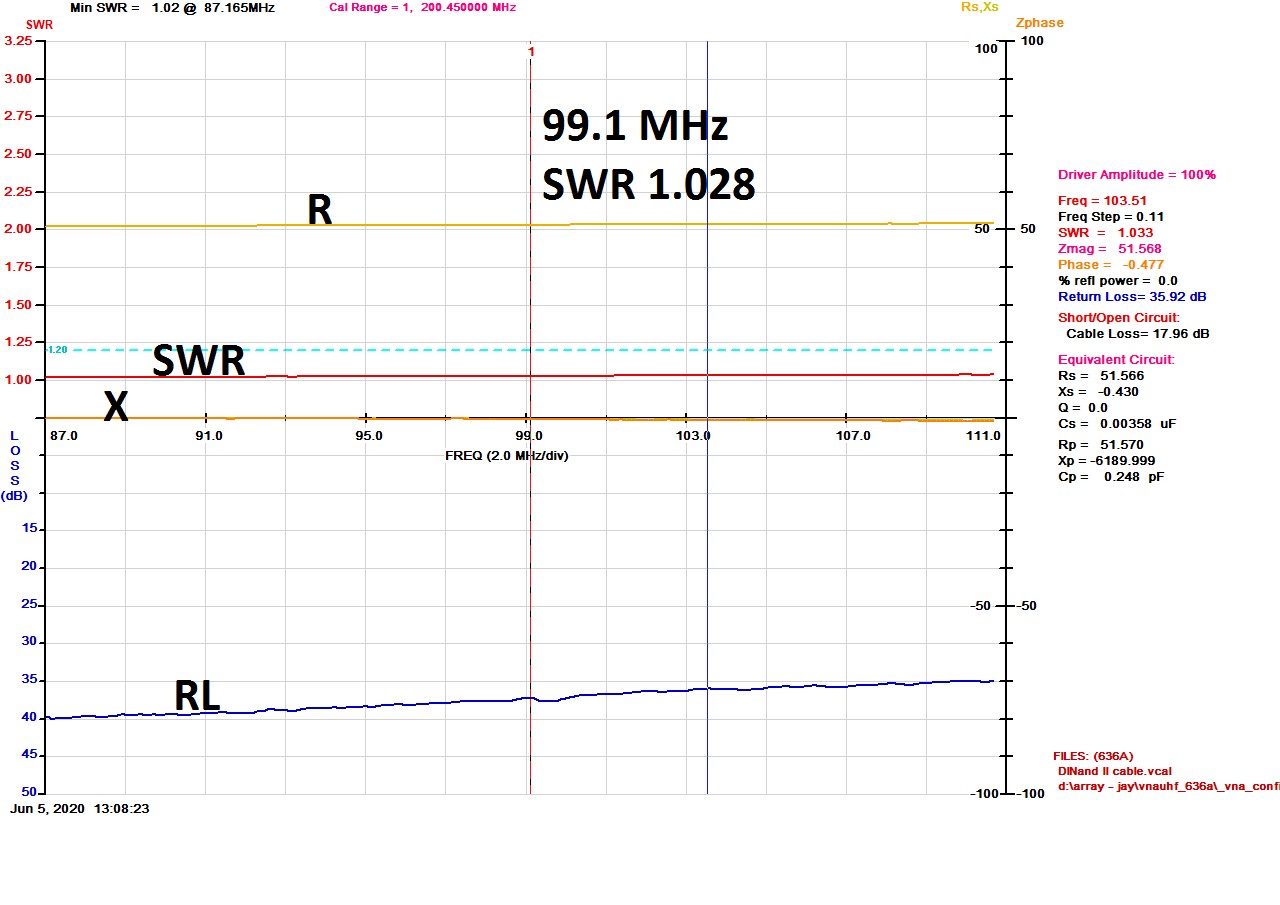 .
Features:
Easy Installation, due to the flange with holes to allow screwing it to a plate, the #8x32 stainless screw mount included, and the optional AS-300SB Stacking Bracket system
Ratings: 3 kW, 10 kW, and other values available depending on GDT used
Weather and water tight heavy duty enclosures using stainless steel hardware
Safety rated and tested GDT
Components are easily replaced

Specifications:
Dimensions 2" x 2"x 1.5"inches (50.8 mm x 50.8 mm x 38.1 mm), connector to connector 3.5" (89 mm)
Weight 0.7 lb (0.3 kg)
Frequency range: 55 to 120 MHz
VSWR under 1.1:1
Unique static bleed protection system (see manual)
Return Loss typically 30 dB - 40 dB
50 ohms (can be used in 75 ohm systems)
Insertion Loss (S21) 0.17 dB or less
Power Ratings: 10 kW continuous @ 1.5:1 VSWR
GDT Devices certified to UL497B and UL1449
Halogen free
Devices tested per ITU K.12 recommendations
Non radioactive materials
DC spark-over voltage: 2800 V (GDT rating).
10 operations 8/20 μs 5 kA minimum
1 operation 8/20 μs 10 kA minimum
Max. follow current during one voltage half cycle at 50 Hz 200 A
Insulation resistance at 100 V DC > 10 GΩ
Capacitance at 50 MHz < 1 pF
Operation and storage temperature -40°C to +90°C (-40°F to 194

°F

)
Climatic category (IEC 60068-1) 40/ 90/ 21
NOTE: Replacement GDTs are available CLICK HERE

AS-302 and AS-303 Manual, click here
See our ample selection of arrestors, click here
AS-303D-FM FM Broadcast band lightning arrestor
Brand: Array Solutions
Product Code: AS-303D-FM
Availability:

Call for availability
Related Products
Tags: surge arrestor, arrestors, coaxial lightning arrestor, coaxial arrestor, surge supressor, lightning arrestor, as-303u, as-303n, as303n, as302, as-302, as-300sb, as-300-sb, as303u, AS-303N, as-303n, as300d, as-300d, AS-300D, as300d