Possible alternative solutions depending on your exact needs:
AIM UHF DX Antenna Analyzer with 100 to 260 V AC 50/60 Hz Power Supply with global adapters, USB Cable, and calibration loads. Protective case not included,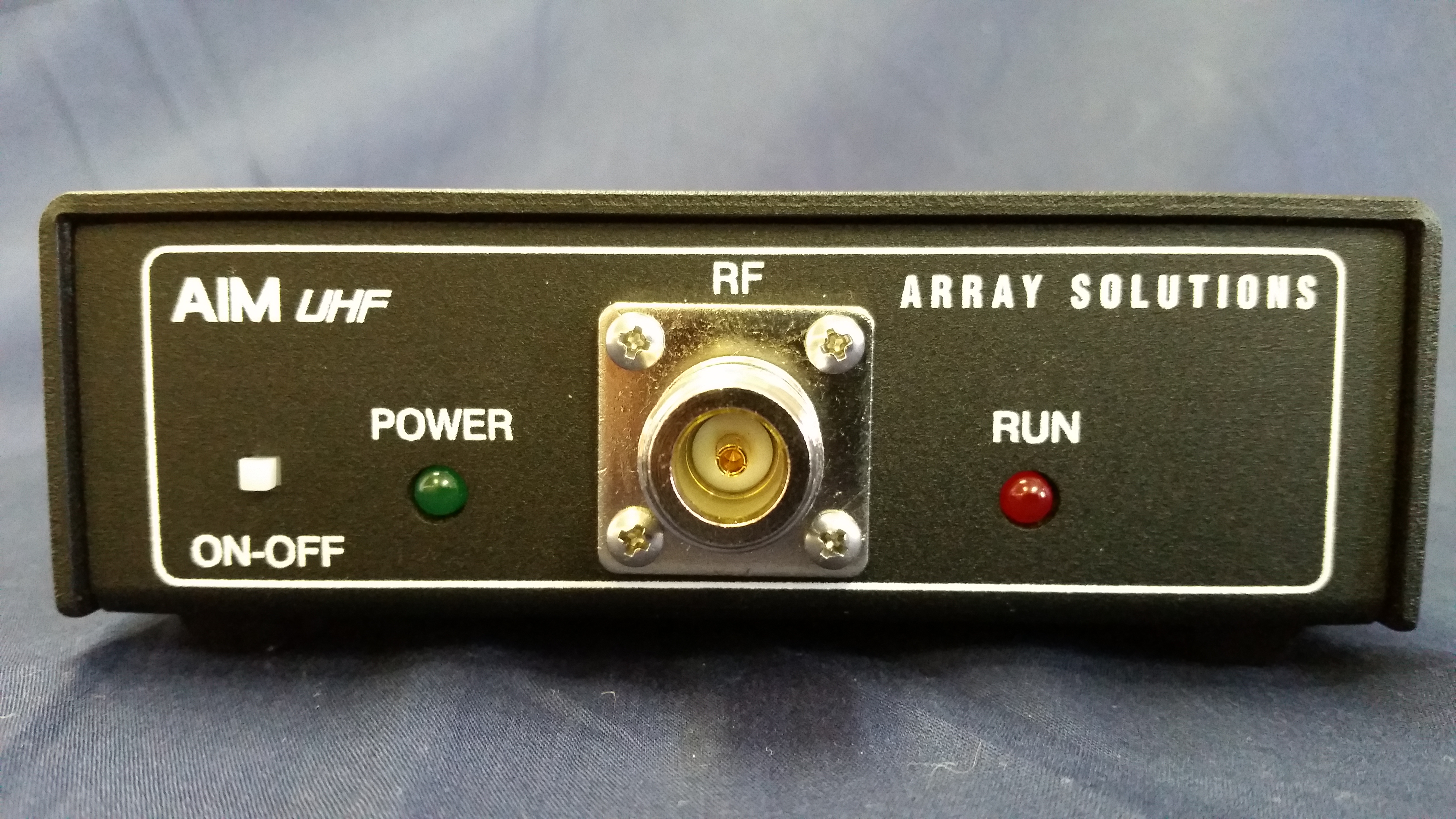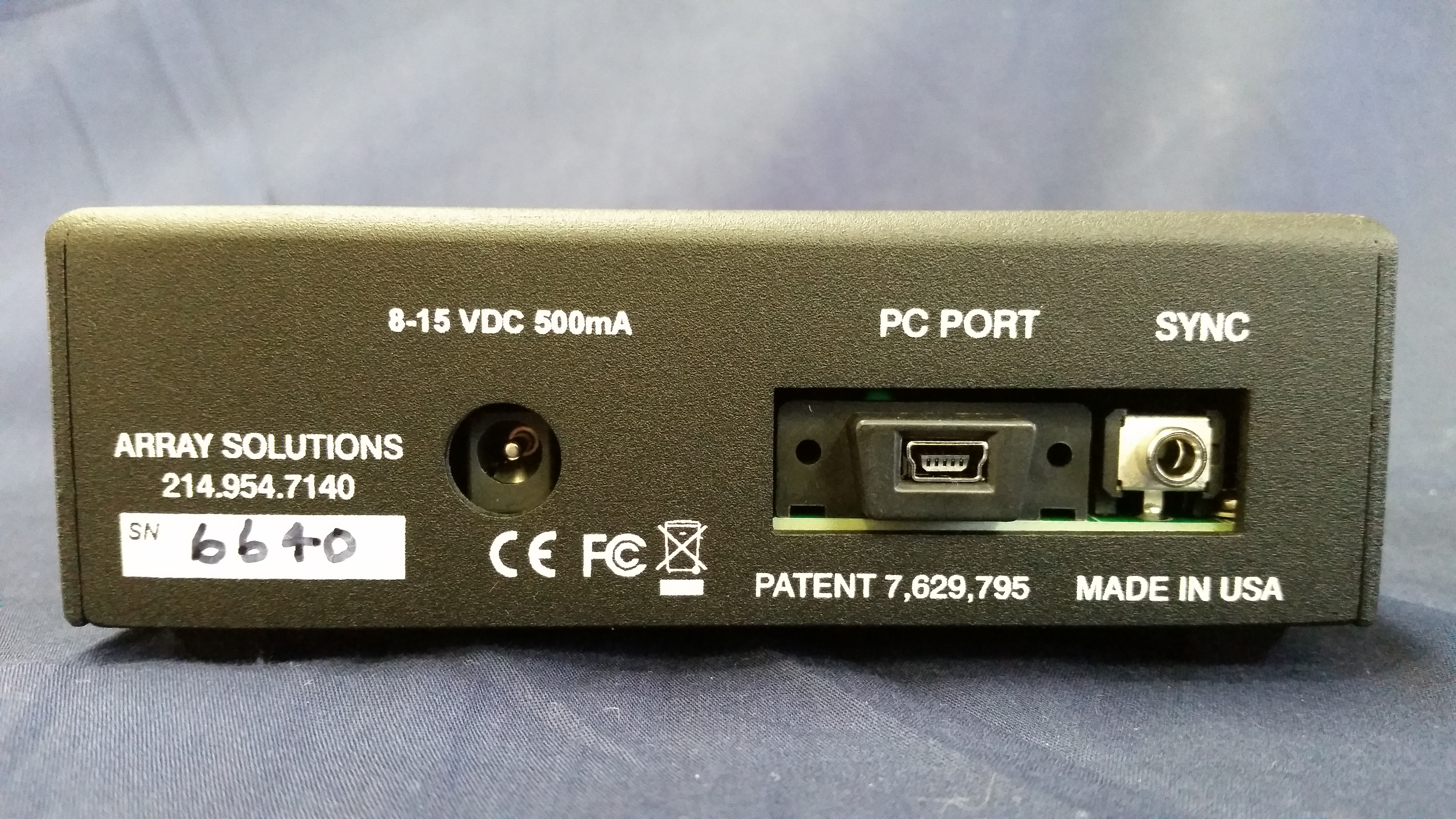 Features:
Frequency range 5 kHz to 1 GHz
Temperature Compensated Oscillator (TCXO)
Scan averaging up to 256x
Type-N RF connector
Heavy duty case available
Expansion port for accessories The standard AIM UHF package includes:
AIM UHF antenna analyzer
120 V AC 60 Hz "wall-wart" power supply
Calibration hardware: open, short, & 50 ohm resistor N-type loads, USB cable
Printed quick start guide
Free software updates Download the latest version from W5BIG's website now [opens a new window])
PPT presentation of capabilities http://homepage.ntlworld.com/wadei/aim4170.htm Remember to come back! Some of the RF parameters that are calculated include the following:
SWR referenced to any impedance
Resistance and reactance (R+jX) at the cable input
Resistance and reactance

(R+jX)

at the antenna terminals
Resistance and reactance

(R+jX)

of discrete components
Return loss (RL or S11)
Reflection coefficient (

Γ

)

Cable length
Cable impedance

(R+jX)

Cable loss
Distance to fault (Open, short or

impedance discontinuity

)
Smith Chart display
Quartz crystal parameters
True TDR (Time Domain Reflectometer)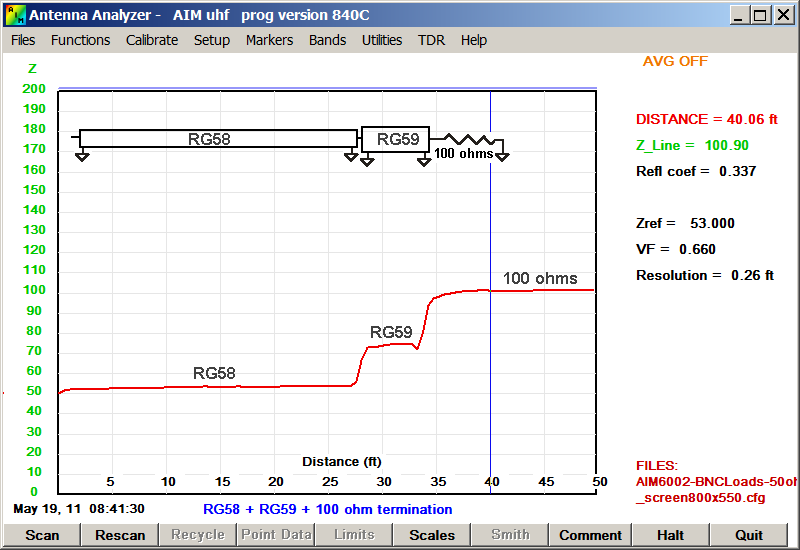 Time Domain Reflectometer (TDR) plot.
Click for more detailed specs (will open a new page on W5BIG's website)
How good is the TDR?
Hi guys,

I had an open circuit appear in a run of LMR coax burried underground of over 200 feet. Using
the AIM I was able to dig down and locate it, within a foot of what the AIM calculated.
It looks like a gopher went thru the conduit and thru part of the coax!

Regards, Paul - K1TKL
Don't forget the optional protective case for your AIM UHF analyzer.
The case uses a water-jet custom cut high density foam insert in a sturdy black molded locking shell. There are cutouts for your calibration loads and adapters as well as the Power Supply and the USB cable.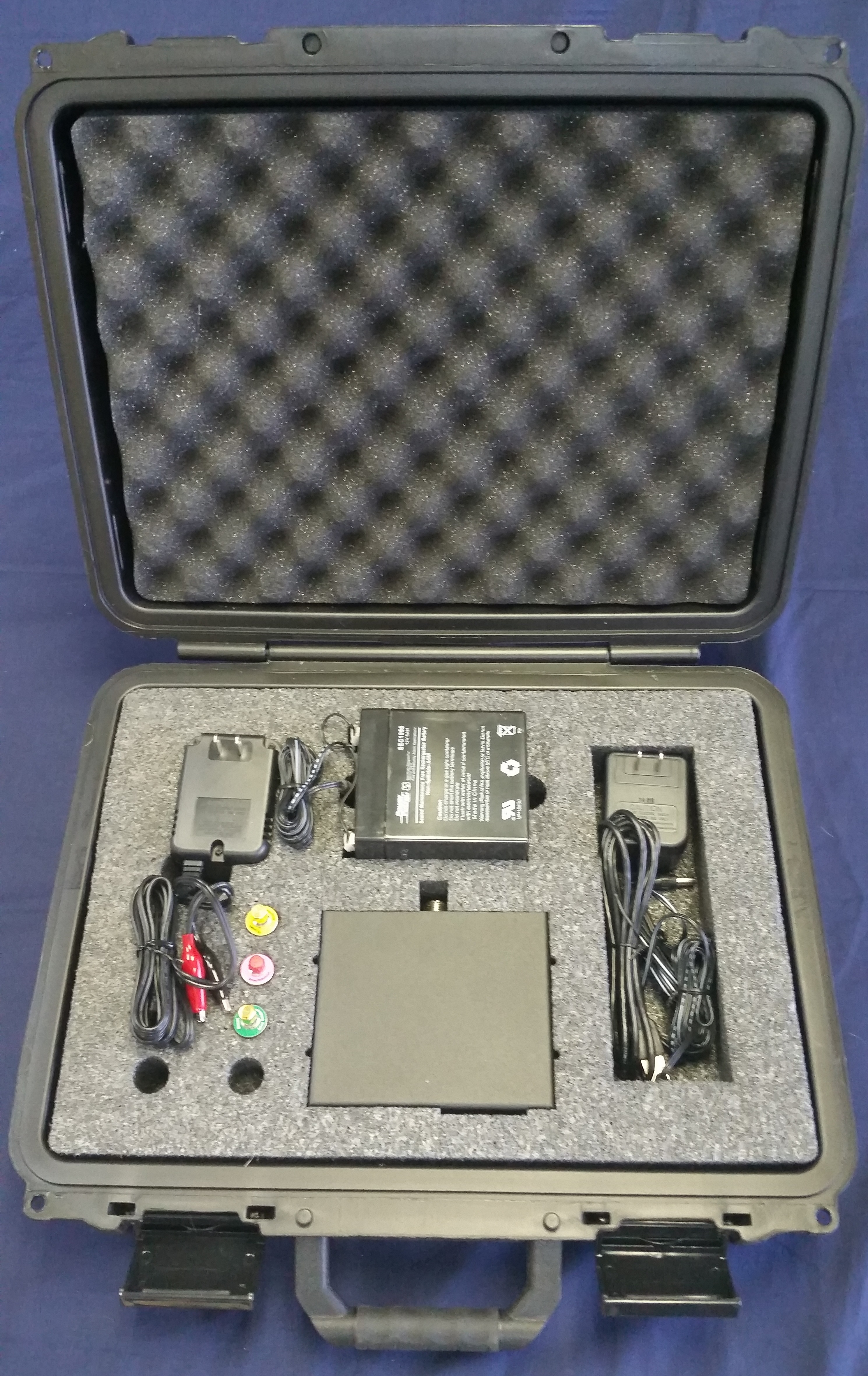 AIM-UHF shown in its Pro-Case (Case, Battery and its charger not included, order separately)
We DO NOT ship a software CDROM with the analyzer.
*Note: you may download the software for the AIM UHF now and it will work in "demo" mode until your AIM UHF Arrives.
Setting the AIM up with a tablet, click here
Note - CIRCUITS AND PROCEDURES used by this antenna analysis system are covered by US Patent No. 7,629,795
AIM-UHF-DX - DISCONTINUED Alternative Solutions Available
Related Products
Tags: vector network analyser, antenna analyser, vector network analyzer, aim, antenna analyzer, network analyser, aim-uhf, impedance network analyser, aim uhf, network analyzer, aim_uhf, impedance network analyzer, aimuhf, AIM-UHF-DX, aim-uhf-dx