Predistortion tap for the PowerMaster coupler both 3 kW and 10 kW



Description:
-60 dBc HF to 6m linear tap
BNC female connector
Integrated into the 3 kW PowerMaster II coupler


PowerMaster Coupler for HF and 6 meters band, 3 kW rating. SO-239 connectors.
Includes cable (1/4" phono stereo plugs) to connect to your existing PowerMaster II display.
Please specify and order if other than SO-239 connectors are needed (N-type, DIN 7/16, etc)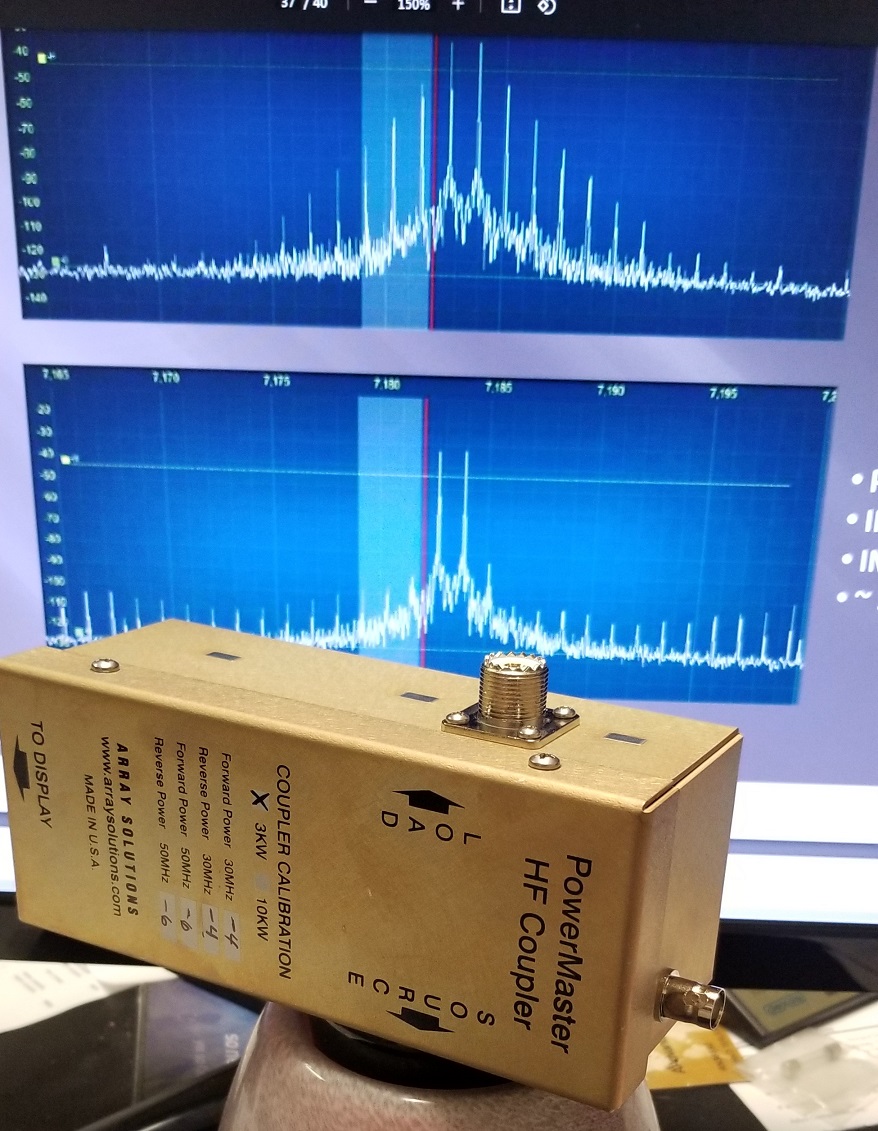 PowerMaster HF/6 m 3 kW COUPLER w/ Pure Signal Predistortion Sample TAP
Brand: Array Solutions
Product Code: PM-3K-HF-6M-PSO
Availability: In Stock
Related Products
Tags: hf coupler, coupler, output meter, power coupler, power detector, watt meter, wattmeter, vatimetro, PM, power meter, Power Master, Power Master II, PM2, PowerMaster, PM-3K-HF-6M, pm-3k-hf-6m, POWERMASTER, powermaster, power master, Powermaster, PowerMaster