Two antenna relay box remote switch with N-type connectors. 5 kW rating. Antenna "A" by default and antenna "B' selected when 12 V DC relay is activated. With two unterminated red/black 2 ft wires for the 12 V DC feed.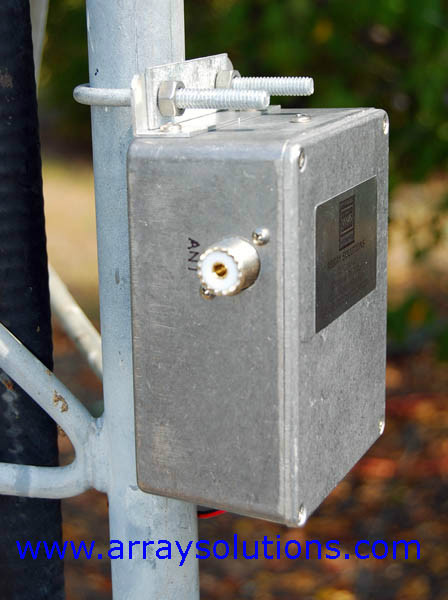 TwoPak shown here with SO-239 connectors
TwoPak HF-VHF-N - Two antenna Relay box with N-type connectors. Includes U-bolt.
Related Products
Tags: TwoPak HF-VHF-N, dual feed line, rf relay box, twopak, relay box, twopac, 2pac, two pak, two pack, 2pak, twopack, two-pak2-pak, 2 pac, 2 pack, two pac, two, Two, TwoPak HF-VHF-N, TWOPAK HF-VHF-N, twopak hf-vhf-n