Two antenna relay box remote switch with SO-239 connectors. 5 kW rating. Antenna "A" by default and antenna "B" selected when 12 V DC relay is activated. Includes ne Bias "Tee" to send the 12 V DC by the coaxial cable, eliminating the need of additional control cables.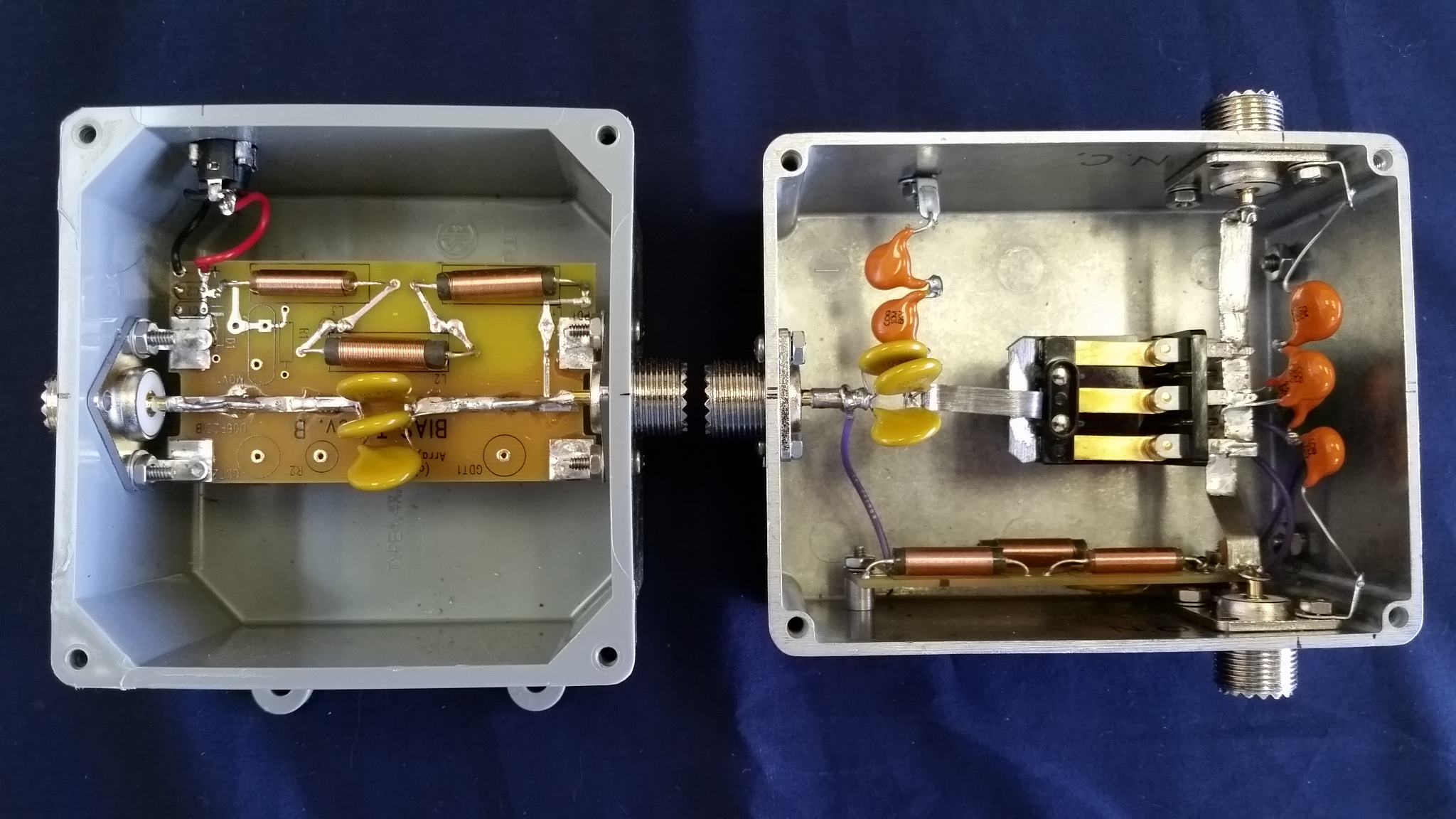 Left: Indoor unit with DC insertion circuit. Right: Outdoor unit with DC extraction circuit to feed the relay antenna switch.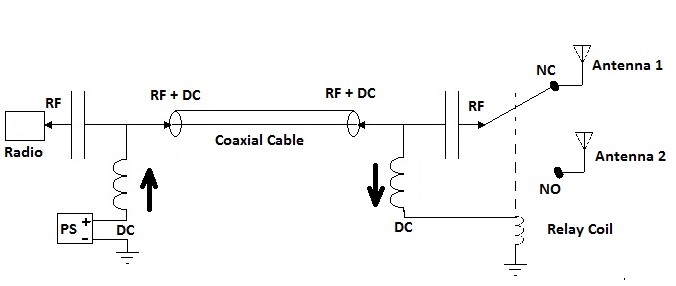 TwoPak Plus System Schematic
TwoPak Plus - Two antenna Relay box with one built in Bias-T unit with SO-239 ("UHF" female) connectors.
Brand: Array Solutions
Product Code: TwoPak HF-VHF-SO-BiasT
Availability:

1 Week
Related Products
Tags: 2 pack, 2 pac, 2pak, two-pak2-pak, twopac, 2pac, two pac, two pak, two pack, twopack, twopak, relay box, rf relay box, dual feed line, TwoPak HF-VHF-SO-BiasT, TWOPak HF-VHF-SO-BIAST, twopak hf-vhf-so-biast