This filters are available only with RCA female connectors. There is room to DYI BNC connectors.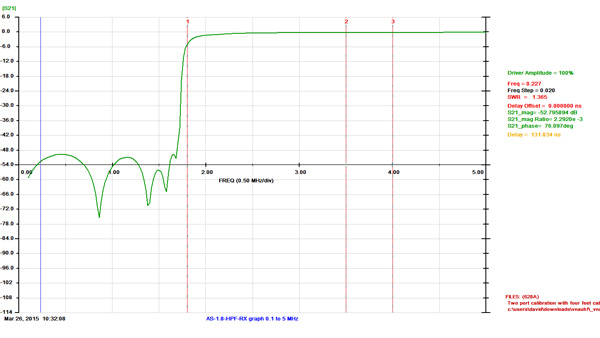 Receive Only High Pass filter rejects Broadcast Station Interference. RCA connectors only.
L x W x H: 2" x 1.5" x 1-3/16" (50.8 mm x 38.1 mm x 31 mm). Insertion Loss (S21) plot can be seen here.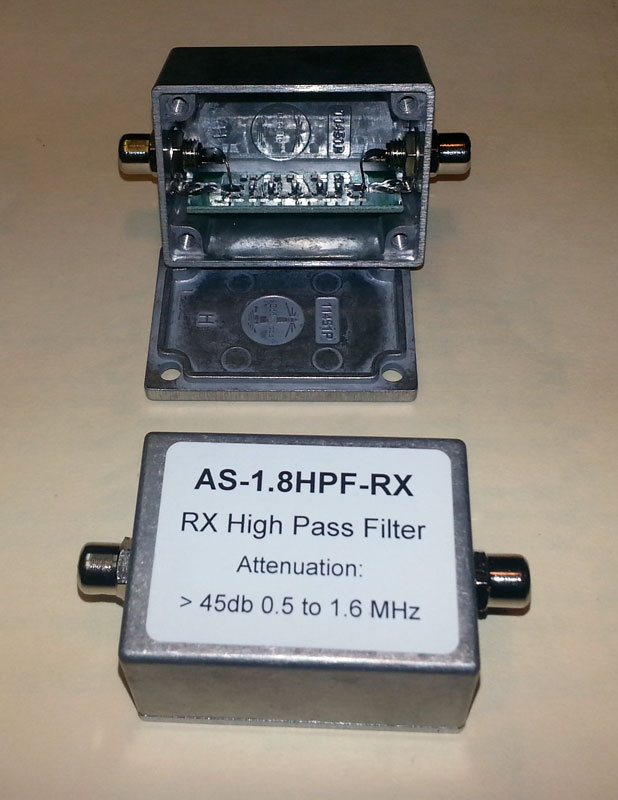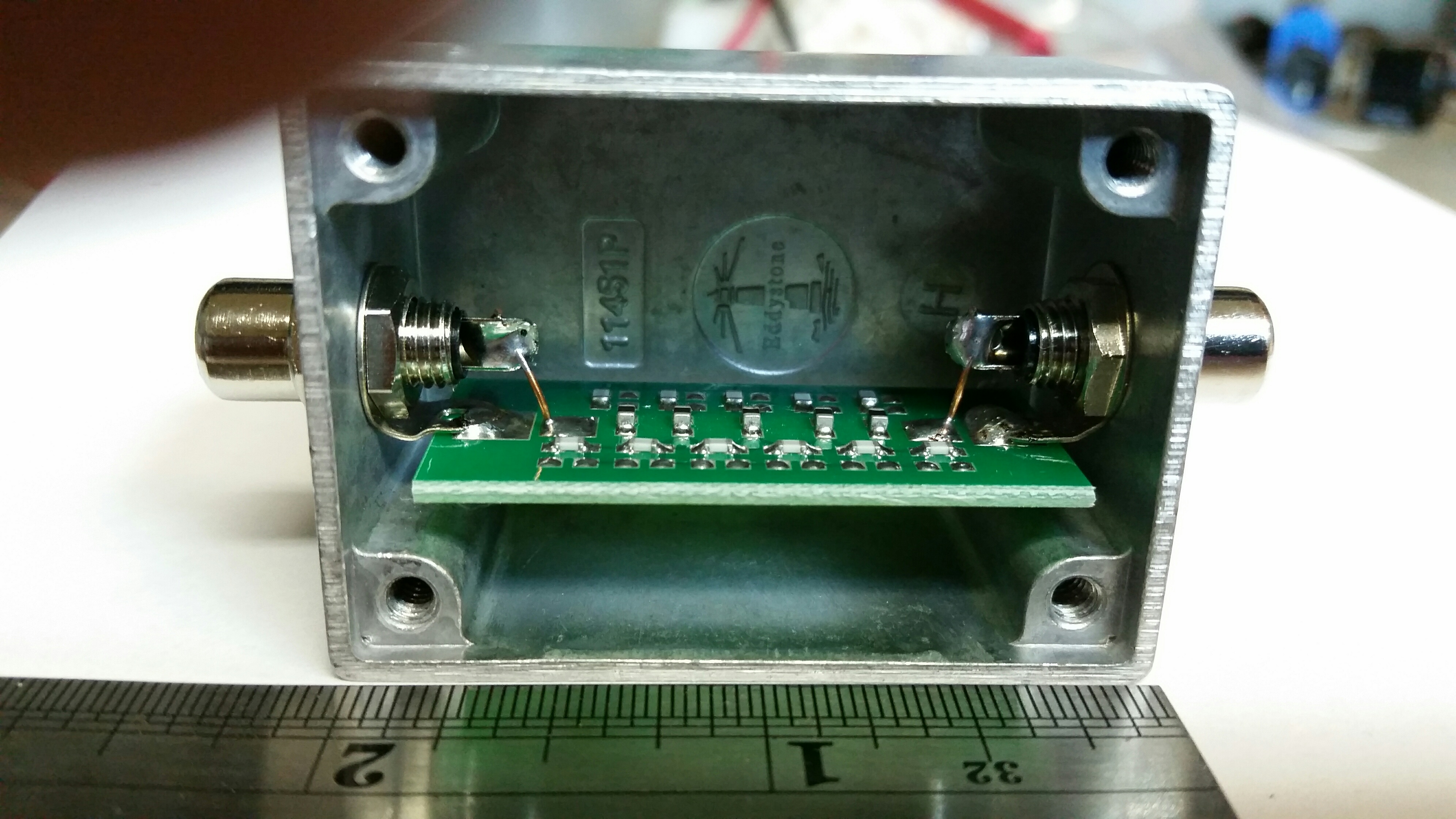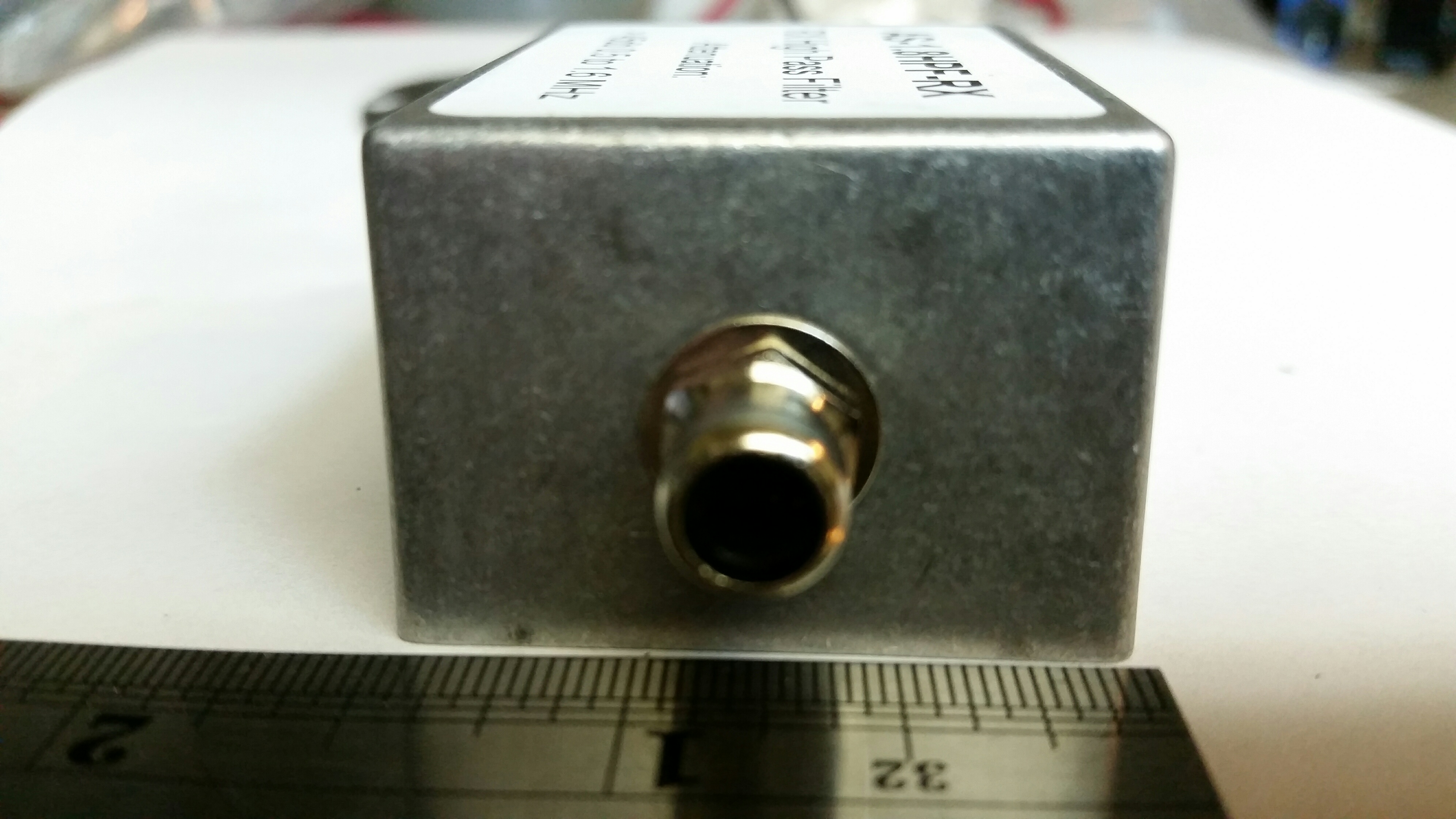 AS-1.8HPF-RX - Broadcast Band Rejection Receive-Only Filter, with RCA jacks. 
Related Products
Tags: bpf, broadcast band filter, bcb filter, nqn, bcb reject, w3nqn, hf filter, mono band filter, monoband filter, band pass filter, filter, rf filter, bandpass filter, bandpass, rx filter, band pass, rx-bcb, receive-only filter, rxbcb, receiving filter, AS-1.8HPF-RX, as-1.8hpf-rx, BANDPASSFILTER