Matched pair of NOS (New Old Stock) GU-74b or 4CX800 tubes for the Acom 2000A.
ONE YEAR WARRANTY FROM WHEN YOU BUY THE TUBES
We test thoroughly all our tubes before shipping them and pick matched pairs after testing the tube structure and its RF performance in our RF Lab.


Test Bench
Our RF lab's test bench consists of a Hi Pot tester, the M-100DC and a modified Acom 1011.
The modified Acom 1011 and the HI Pot tester M-100DC with the tetrode connections module on top.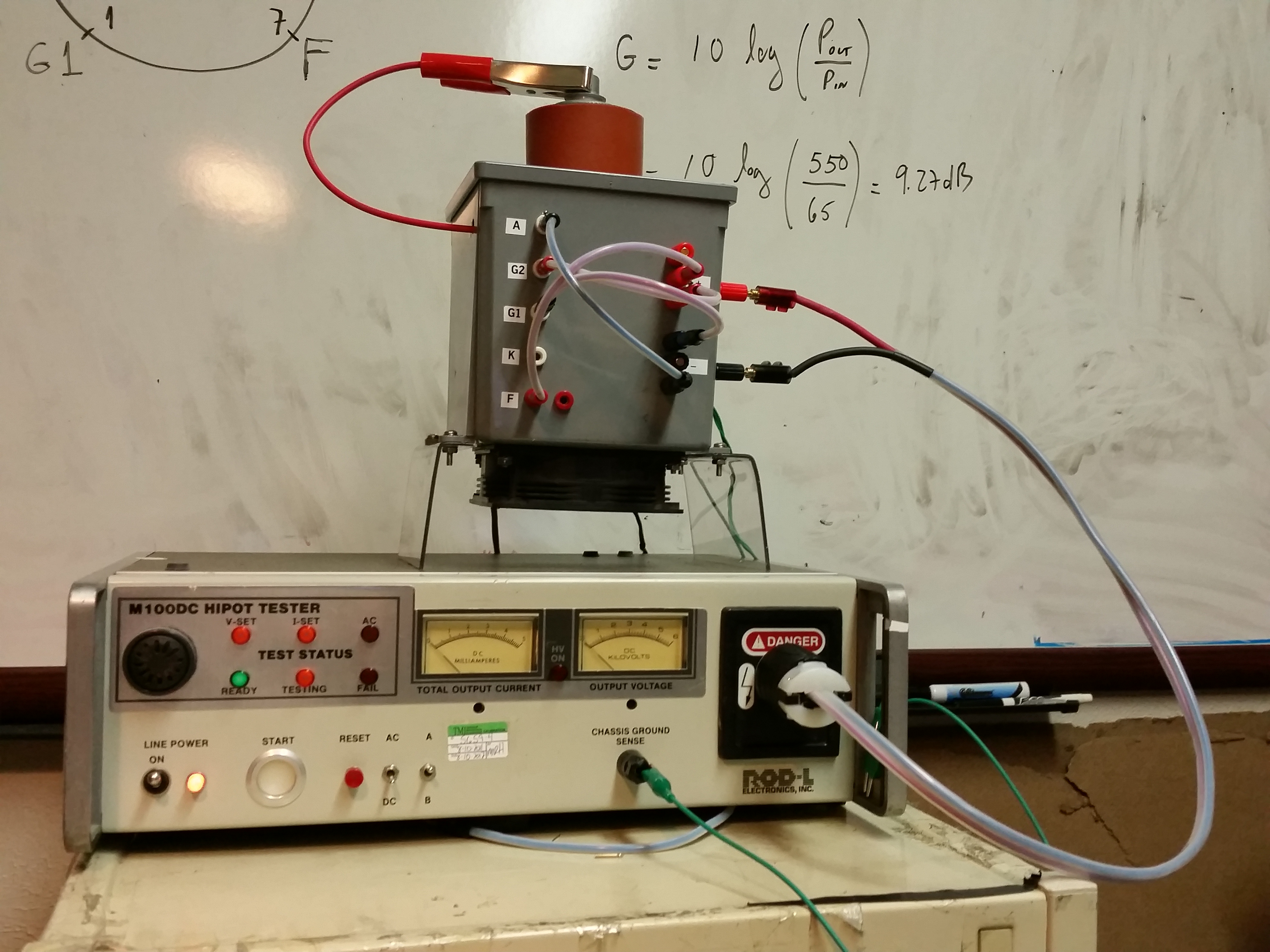 View of the Hi Pot tester M-100DC and the tetrode connections module. This instrument can generate up to 5000 V DC to test the tube for shorts and other parameters.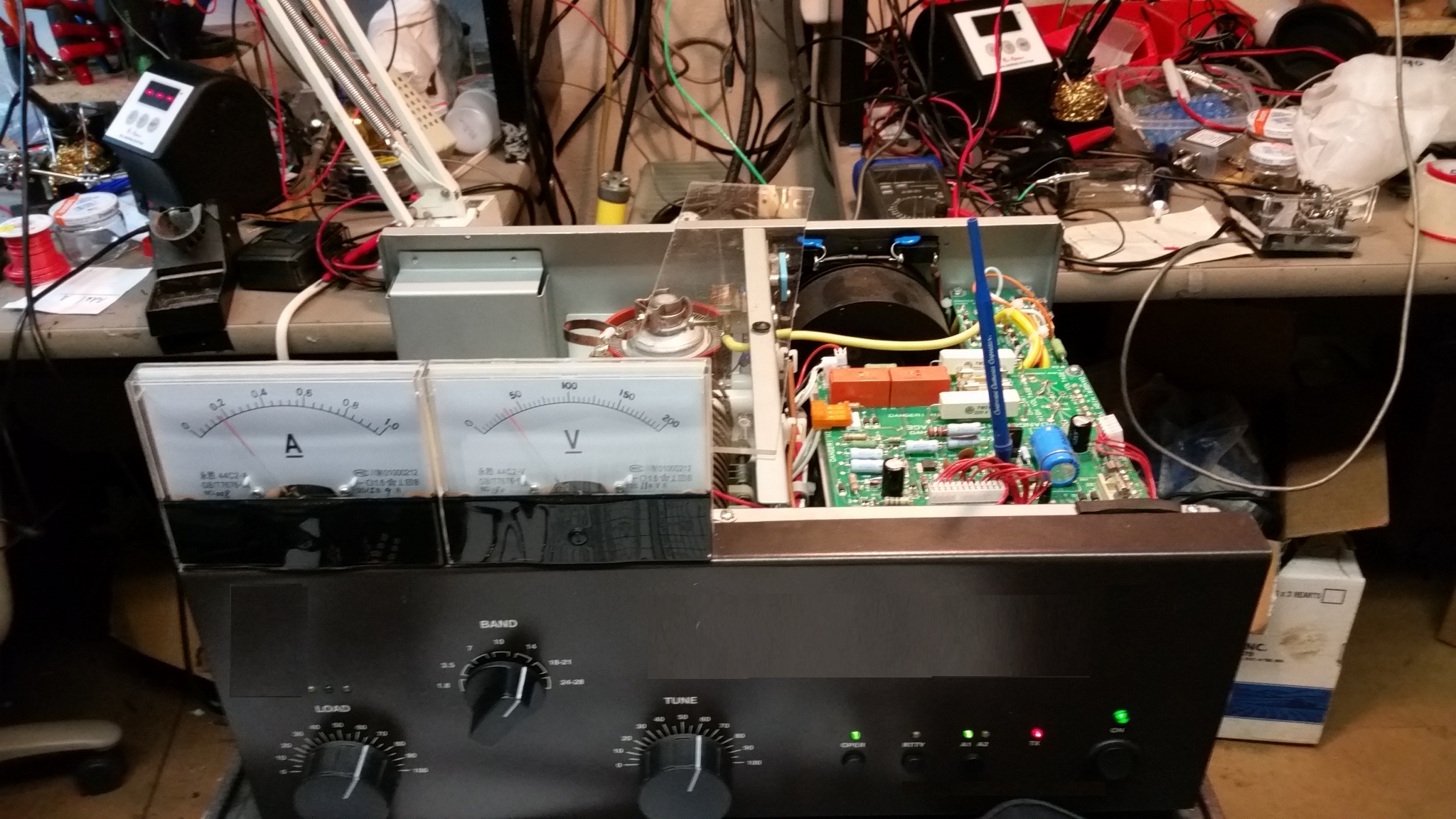 RF testing Amplifier
The Report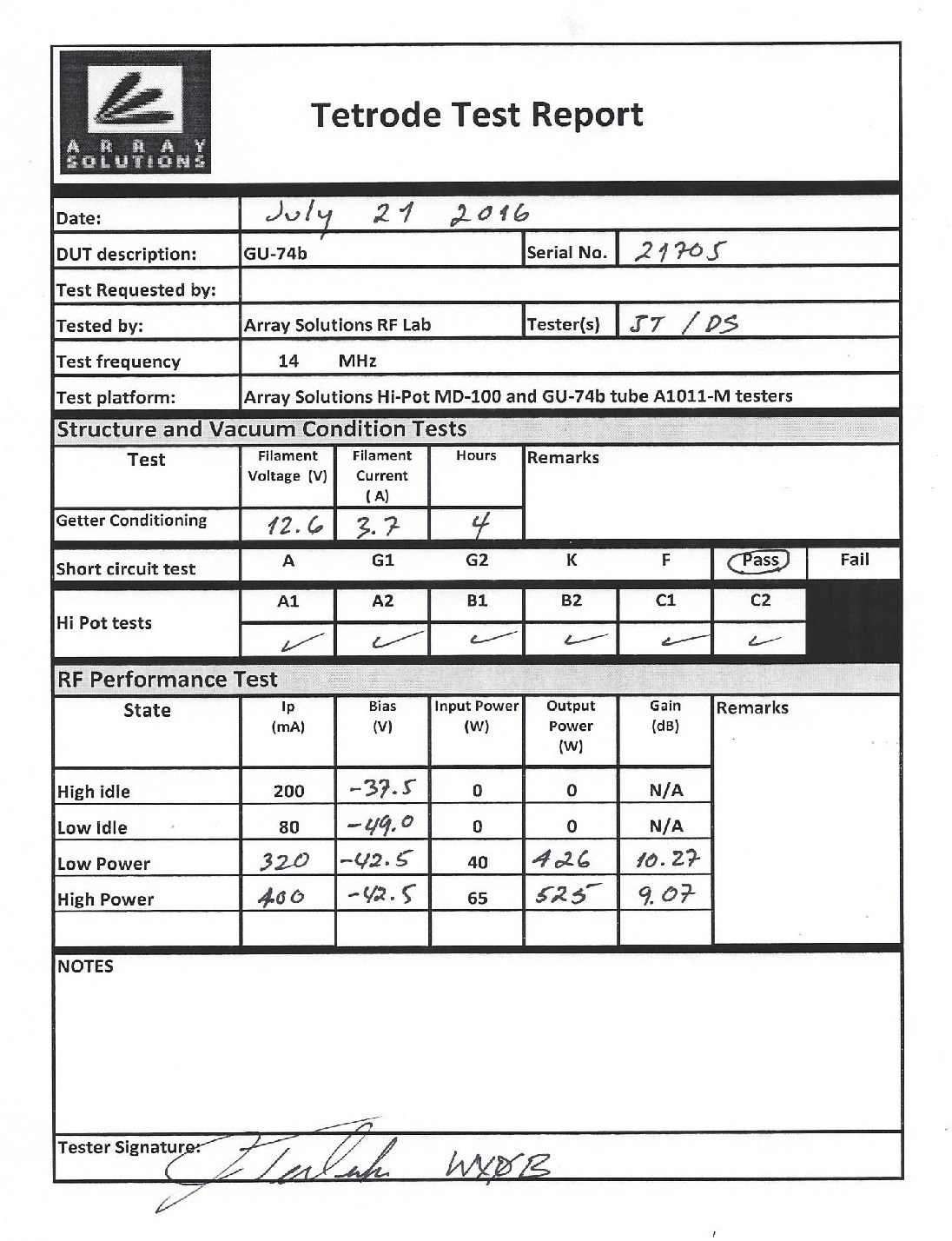 Sample of a real test report for a GU-74b tetrode.
GU 74b Acom 2000A Matched pair of 4CX800 or GU74b tetrode tubes. NOS (New Old Stock)
Brand: ACOM
Product Code: GU-74B-Pair
Availability: In Stock
Related Products
Tags: gu-74b, gu-74-b, acom, hf amp, amplifier, 6m amplifier, hf amplifier, solid state amplifier, 6 m amplifier, power amplifier, amp, qsk amplifier, qsk amp, acom-600, om-power, acom 600, acom600, acom-600s, acom-600-s, acom-1000, acom 1000, acom1000, acom-1000s, acom-1010, acom 1010, acom-2000, acom1010, acom-1010s, acom2000, acom 2000, gu74b, GU-74B-Pair, gu-74b-pair