Hofi Lightning Arrestors
Hofi-Technik, GmbH and Company - Premium Coaxial Surge Arrestors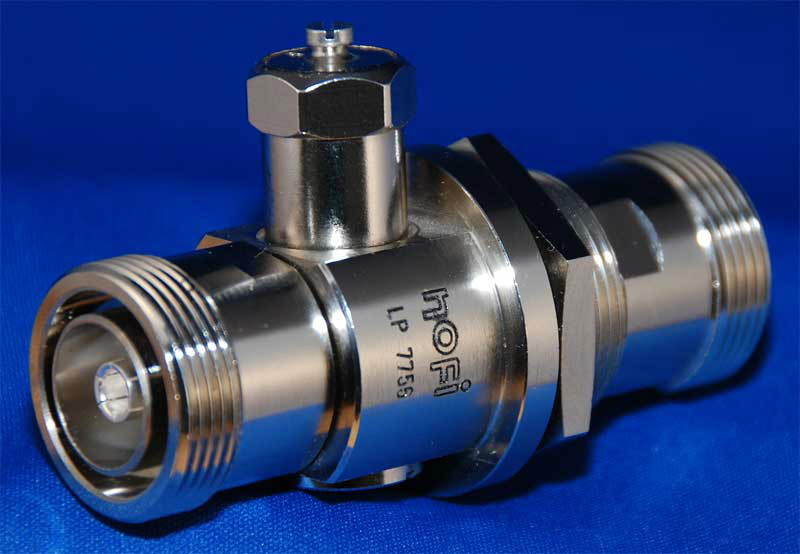 Model 7756, a MIL specification arrestor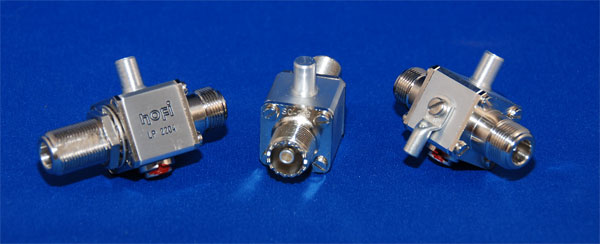 Models for Commercial and Amateur Radio Installations
Do you want to buy the best Lightning arrestors made?
We are proud to introduce to you an arrestor that meets and or exceeds all US standards for Lightning arrestors. And they produce Military Specification units as well. German Engineering to the most demanding degree. The Hofi-Technik, GmbH & Company is known for it's quality. We are bringing this technology to the North American Market.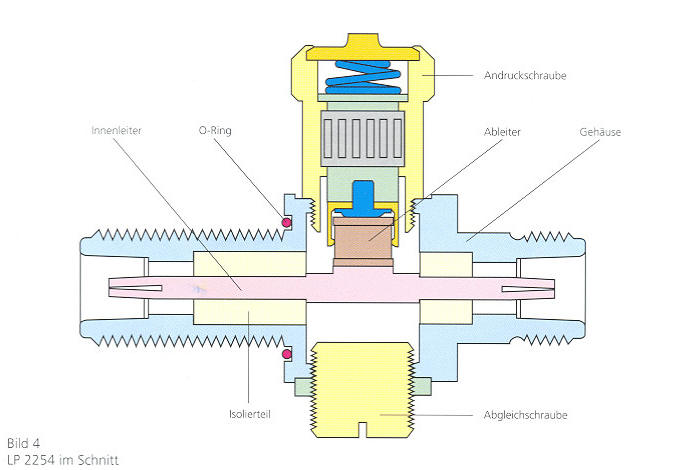 Specifications are in this document, we apologize it is German but you will be able to recognize the specifications: http://www.arraysolutions.com/images/1_Ueberspannungsableiter.pdf
Specifications:
Temperature range: -40ºC to +100
ºC (-40
ºF to +212
ºF)
Temperature-shock: MIL-Standard-202, Method 107 F, Condition B
Vibration: MIL-Standard-202, Method 204 F, Condition D
Material: Exterior: CuZn 39Pb3. Interior: CuBe2. Insulator: PTFE. Seal: NBR
External Surface: Ni, Ag.
GDT Voltage Rating: 90, 150, 230, 350, 470, 600, 800, 1000, 1400 V
Current Rating: 5, 10, 20 kA (8 µs)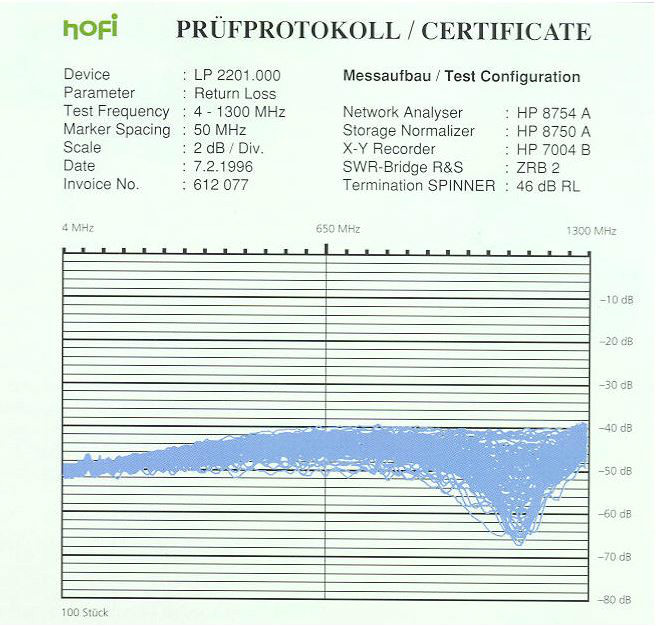 Model Description Rating 2:1 VSWR
LP1101-2800
* M-F ground lug PL259/SO239 3600 W
The new LP1101-2800 (PL259/SO-239) and LP2201-2800 / LP2251-5312 (N-type) Male to Female arrestors are ultra-easy to install at the end of your existing coaxial cable. No jumpers needed - just install the arrestor, add a grounding conductor and you're finished!
Gas Discharge Tube Replacements: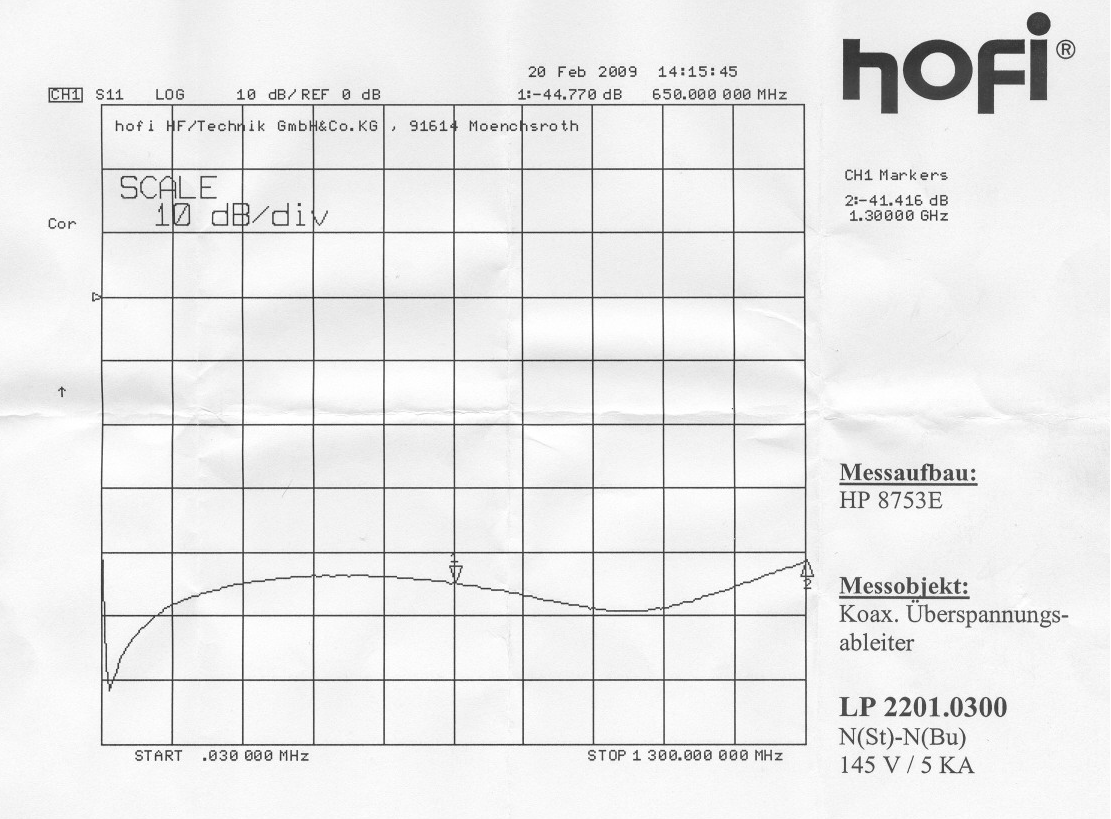 Return Loss (S11) Plot.